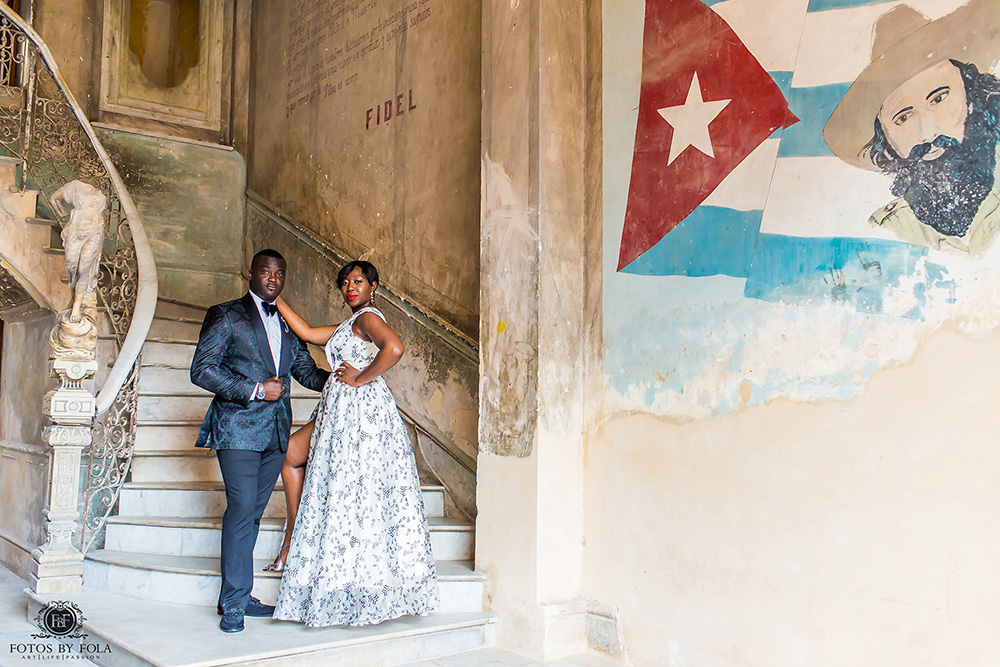 Happy New year!!!!! Thank you…Thank you…Thank you!!! I truly appreciate your never ending support and i am forever grateful! Last year there were several engagement shoots i was unable to share on my blog. I will dedicate the first couple of weeks in January to sharing many of these shoot. I realize they can be a source of inspiration for many couples that are planning their engagement shoots or that are recently engaged.
To start off i would like to share Olumide and Bidemi's EPIC havana, Cuba Shoot! This was such an amazing experience. We had so much fun that we had to do it again the next day! We shot at a historic park , La Guarida, Havana Cathedral,  Santa María, Ciudad De La Habana,  Old Havana and wrapped up the shoot Cuba beach! What an amazing 2 day experience!  I love shooting destination engagement shoots because of the limitless opportunities to create wonderful imagery. This lovely engagement shoot was also featured in the  MunaLuchi Bride Magazine Spring 2018 Magazine . Print Copies Available for Order HERE!
Check out their images below and a little about this wonderful couple!
How they met:
During a casual conversation, my mom told me about a guy that one of her friends wanted me to meet, and of course I was totally done with the idea of hookups. That just wasn't my thing anymore. Eventually, I decided to be "open minded" with the intention to brush him off whenever he called. You know one of those moves you pull when you don't want your mom to think you don't take your love life seriously so you just kinda go with the flow? Yeah. So I nonchalantly agreed to pass on my number to him. Her friend forwarded my number to him and let me tell you, he wasted no time calling me. First couple of conversations was quite basic. It flowed but still basic. He definitely caught my attention when he screenshot me tickets to a basketball game and dinner reservations as a first date invitation, his initiative was very attractive. Then I actually started liking this guy! Like I couldn't believe I was feeling the "hook up!" The chemistry became evident and the rest goes in the history books!
Surprise Proposal:
Fast forward to the proposal, I coordinated a dinner party with our friends and family for his birthday. So as people are arriving we're mingling and having a good time. One of my blogger BFFs had always raved about this nail line that she promotes. She'd been telling me that she would give me a set the next time she sees me, so she brought them along to dinner. On the other hand I'm a florist, so it's no surprise that my nails weren't manicured to perfection. So she's like "oh I have the new nail art kit, let me do your nails before we forget again." Mind you, the nail kit literally takes like 2 minutes, and my friend is really into them, so the idea wasn't alarming at all! We're girls; we do random things all the time!
So we're all catching up, dinner is over and it's almost dessert time. He excuses himself and heads for a restroom break. He comes back holding a cake and a dozen roses with sparklers on the cake. So here I am so confused and asking a bunch of questions; "Why is he holding the cake? That's not even the cake I ordered. Did the server give him the wrong cake? The server is supposed to bring the cake out! Why is HE carrying it? And it's the wrong cake!" I was completely confused. Meanwhile, my friends and family are standing around the table with their phone flashing, no one is saying anything, and they were just smirking giving me that playful "I don't know" look and singing "happy birthday" which really had me confused. I'm a planner so I don't like when I plan gatherings and they're not going as planned. I was still trying to figure out why he was carrying the wrong cake! And then he gets on one knee, and the cake reads "Will You Marry Me?" with a ring in his hand. I was shocked! To the MAX! I could not believe it! I. WAS. IN.TOTAL. DISBELIEF! It was a true surprise as his birthday dinner turned into our engagement night. And just in case you were wondering. We did eventually find and eat the birthday cake I ordered him!
Engagement session Experience:
Our engagement shoot was fun and colorful. We wanted to incorporate our personal lives into our shoot, so since we both enjoy traveling, we decided to go on vacation and execute our engagement shoot while we were on vacation. On a relaxing evening, while playing our favorite board game called Ludo, we had agreed that the winner of the game would pick the destination of our vacation and engagement shoot; which of course I won (the bride) … so here we come Havana, Cuba! Ludo is a board game we are both very fond of, so we incorporated it into our shoot by personalizing our pictures and our save the date on it. We also incorporated our personal lives into our shoot by adding a bicycle riding scene into the shoot. Abidemi actually taught me how to ride a bike and it was such a great experience we both cherished because it was something I have always wanted to learn how to do. Our photographer, Fotos by Fola, was very helpful in our engagement shoot process. We chatted and bounced ideas off of each other and upon his arrival to Cuba, we finalized all the ideas and shot the next day. Our shoot was fun, playful and it definitely showcases the dynamics of our relationship. We play, we chill, and we absolutely love to get all dressed up.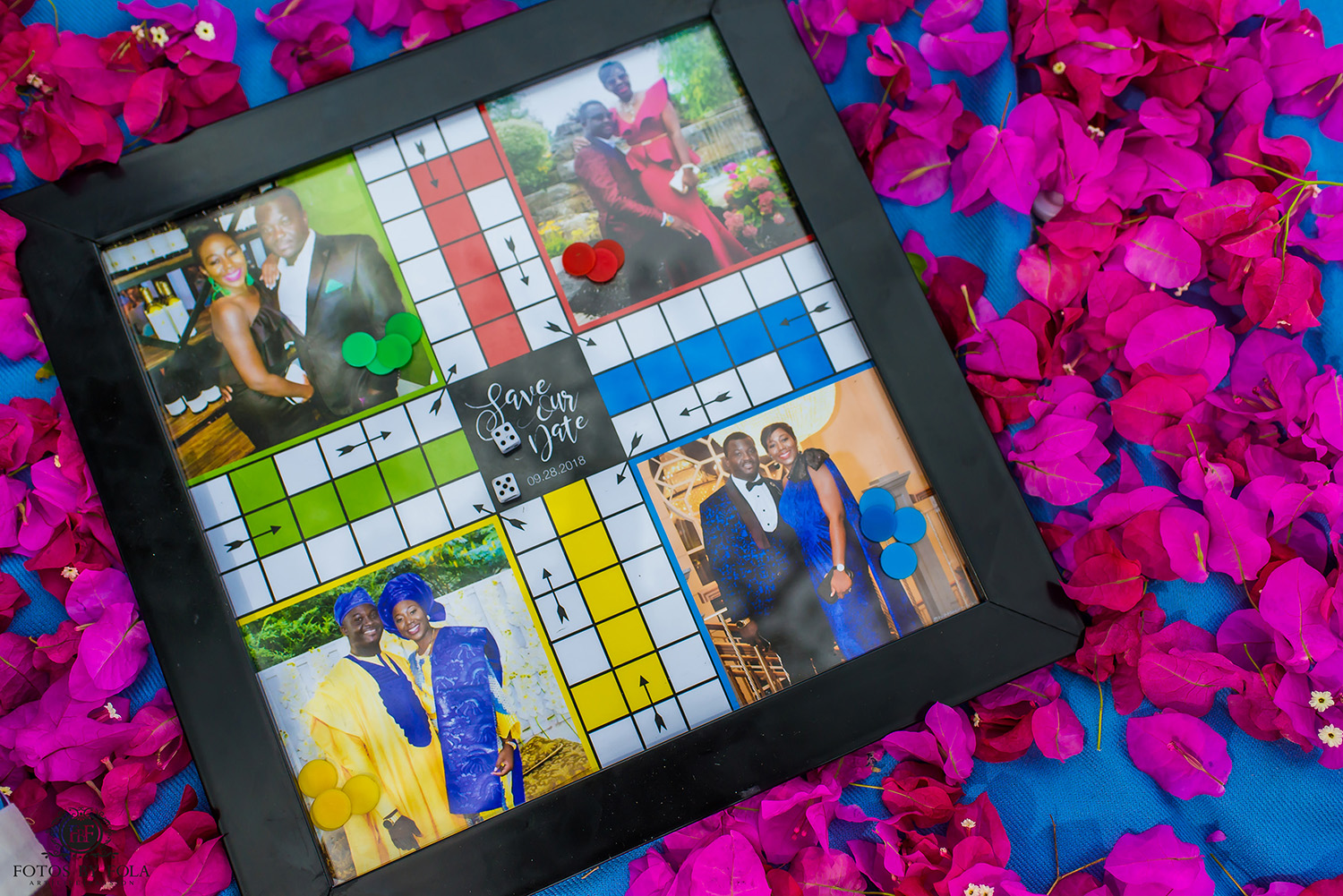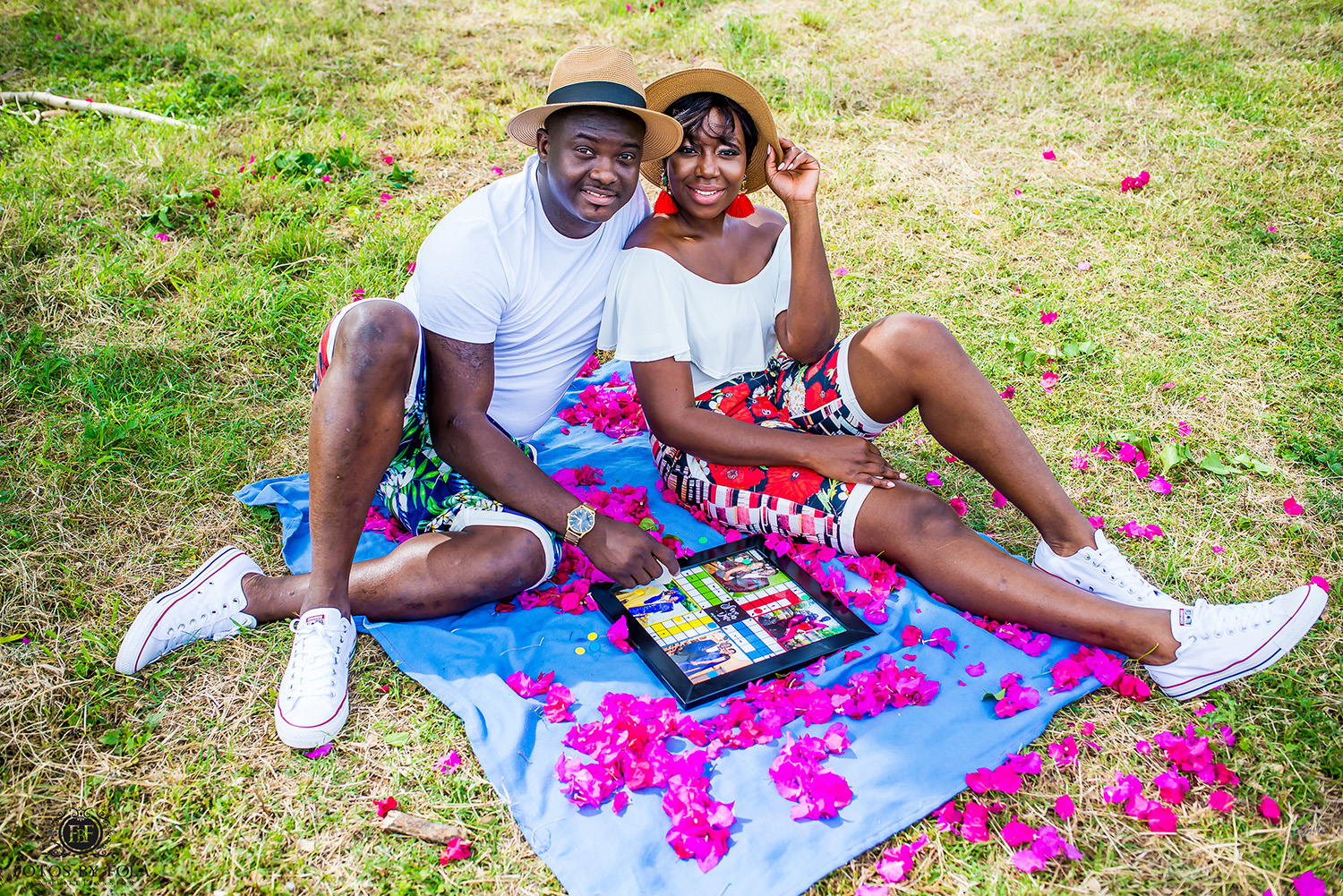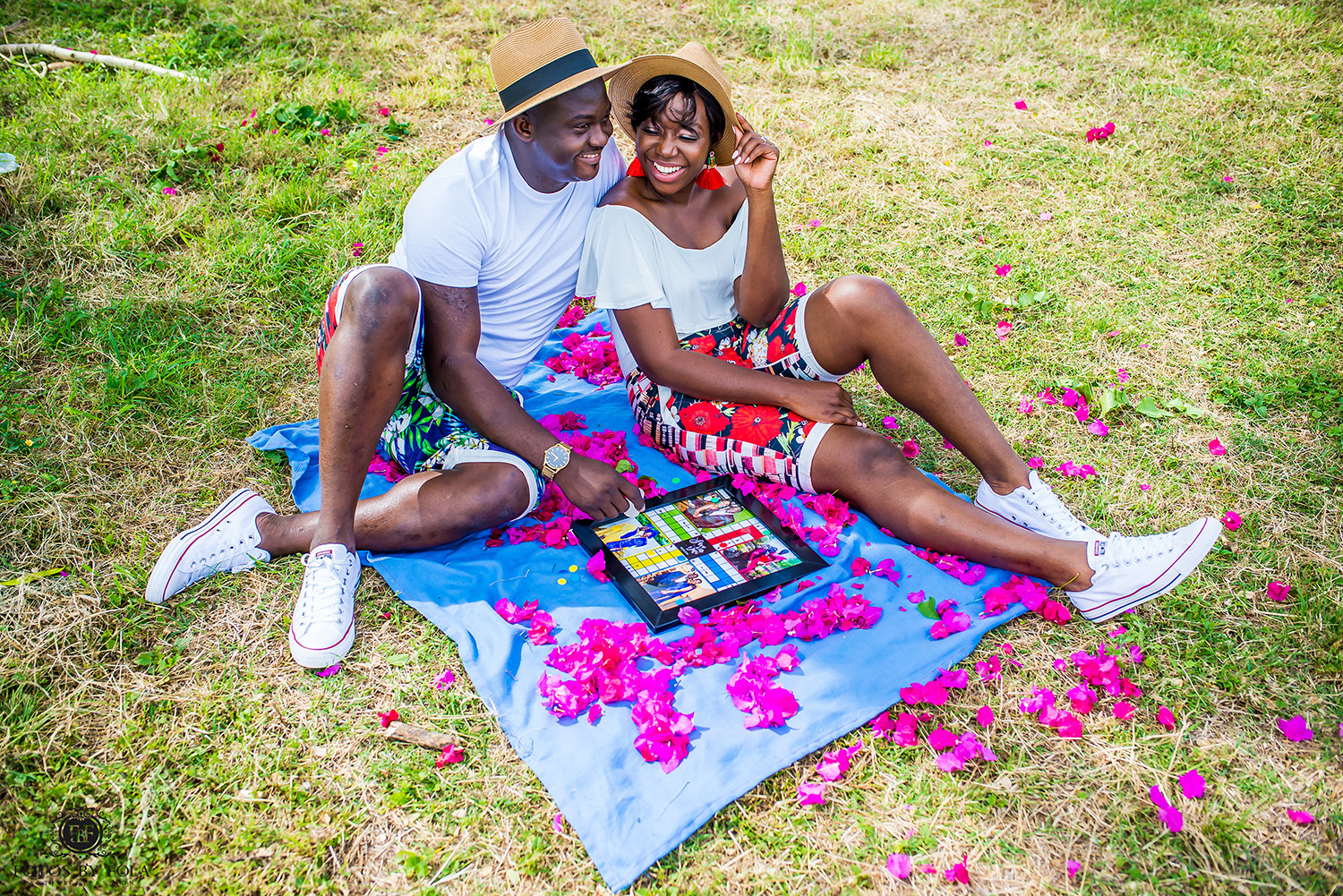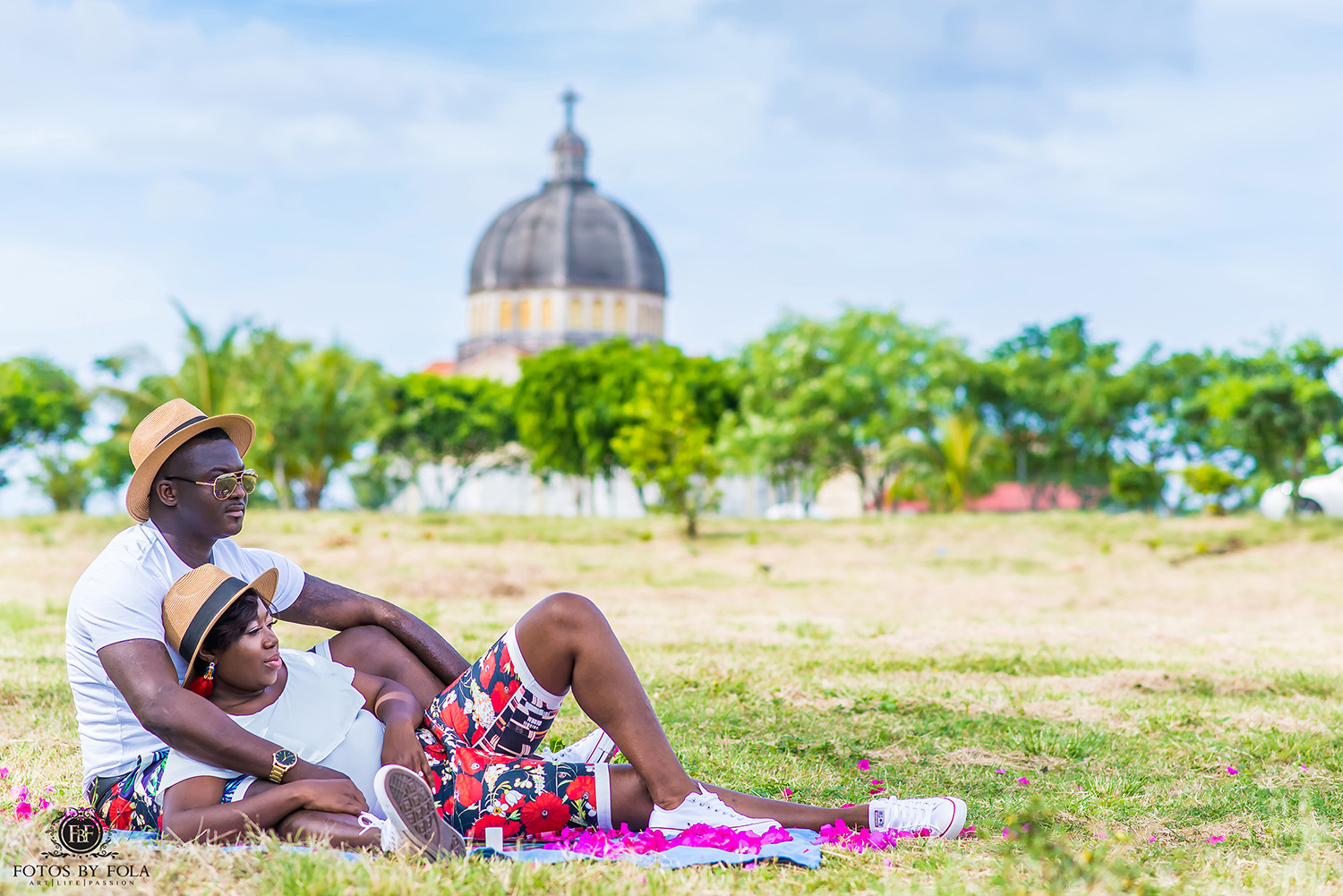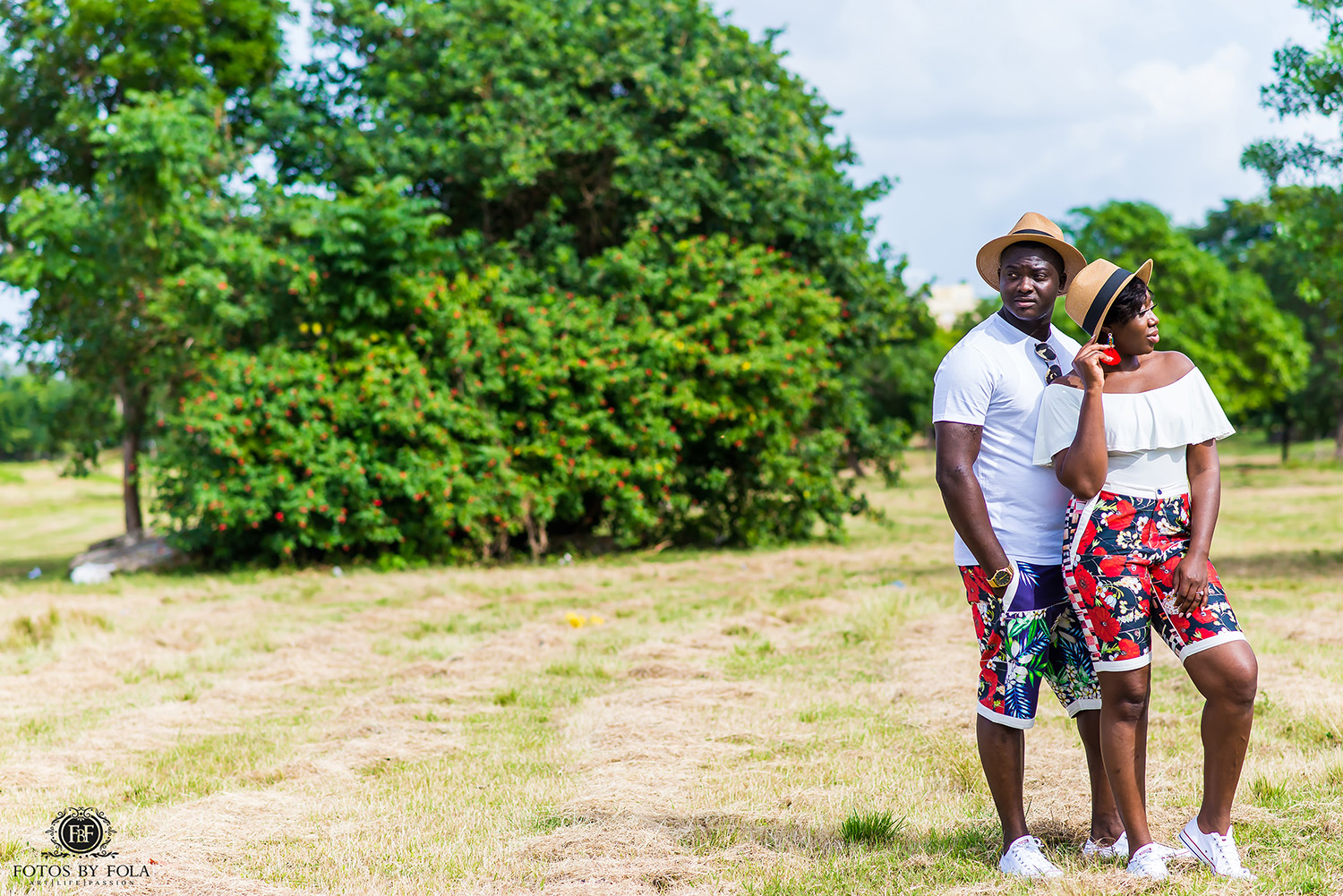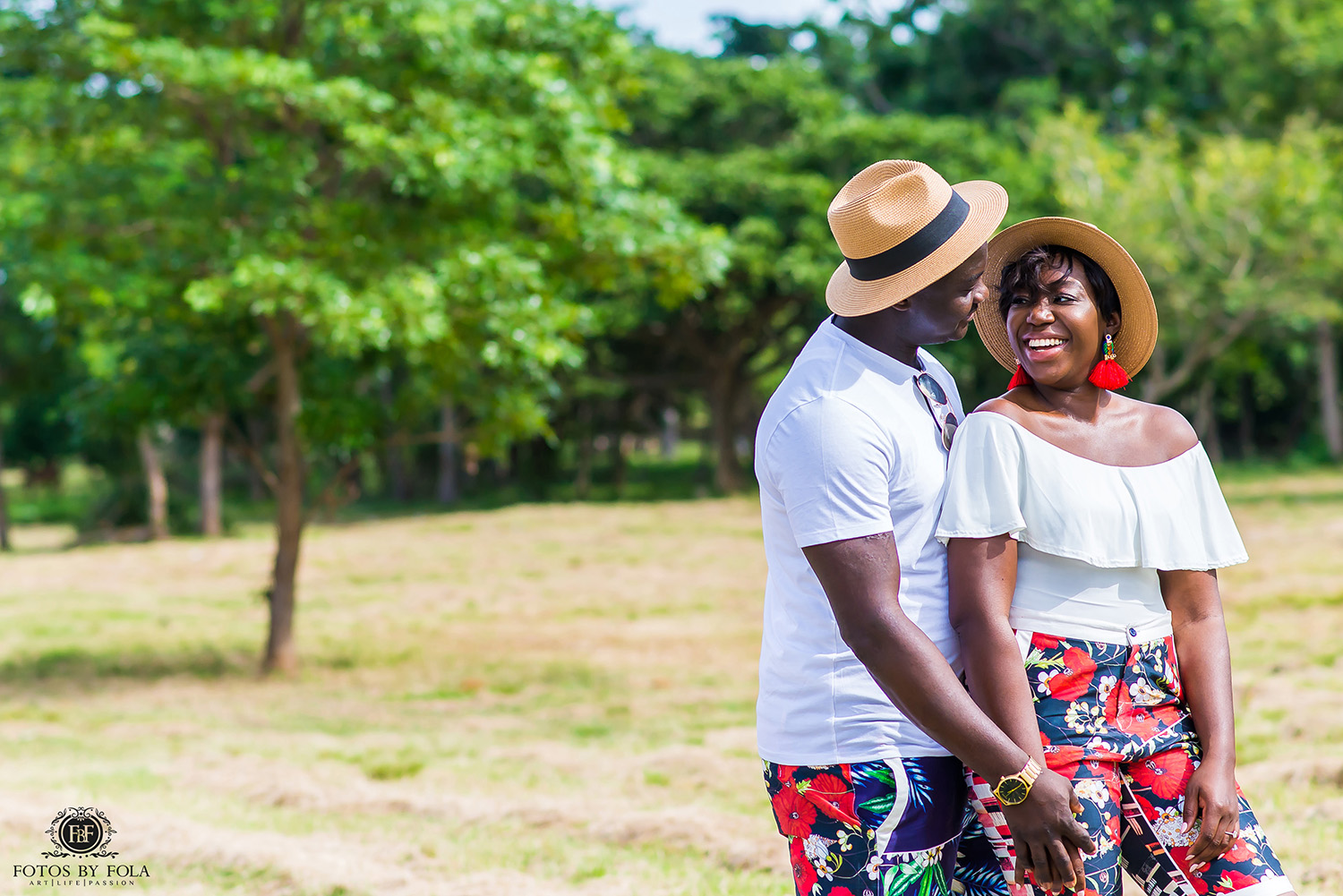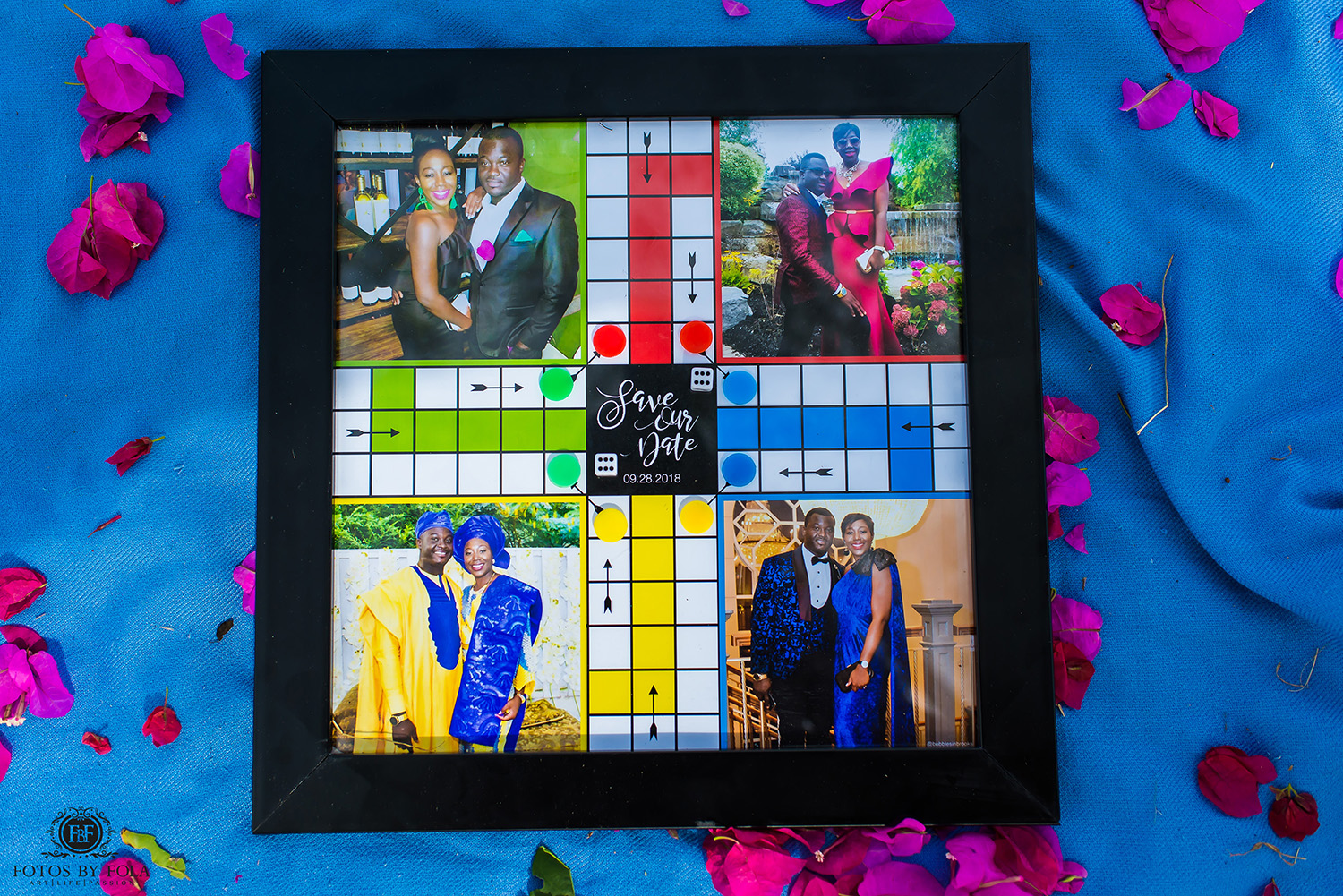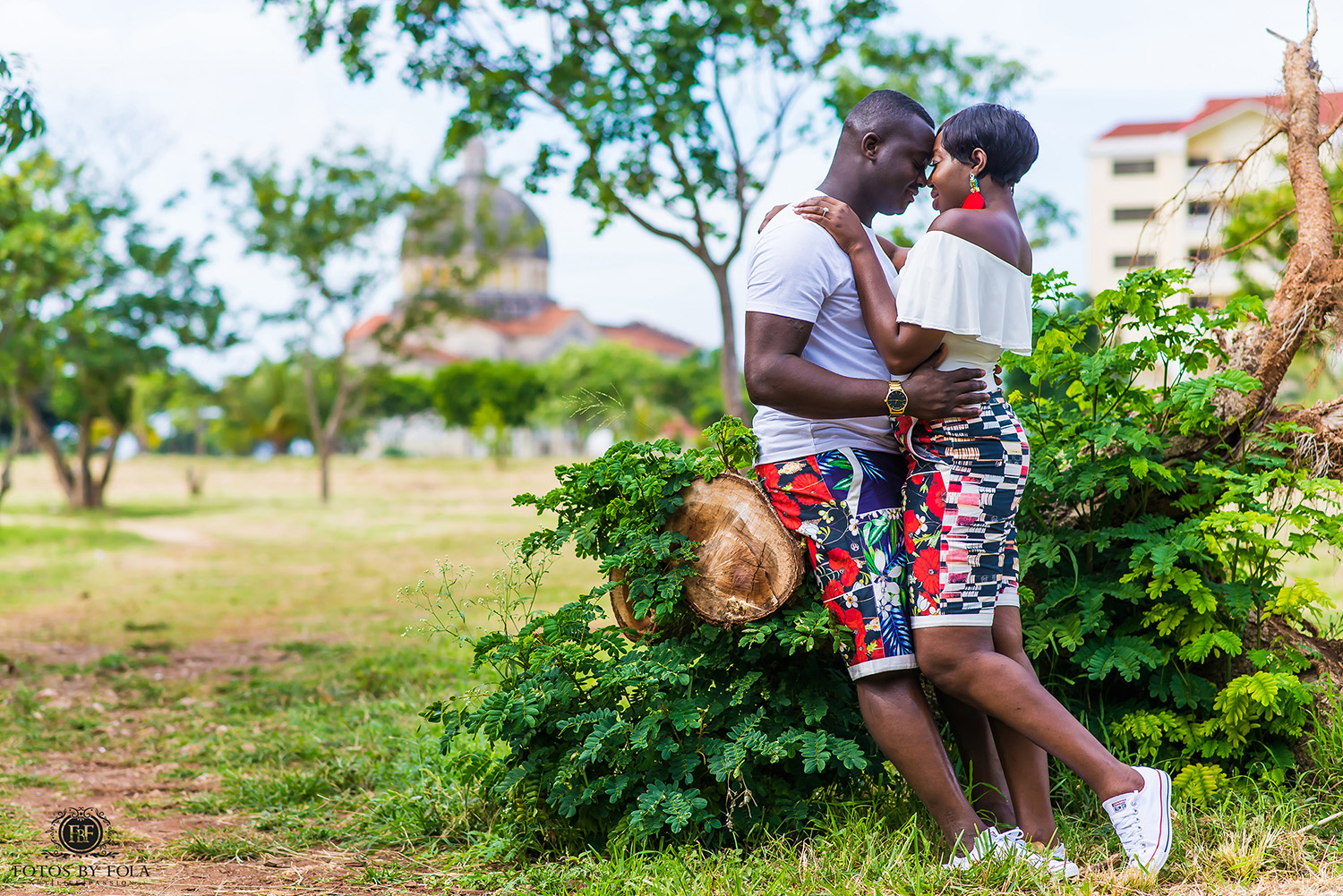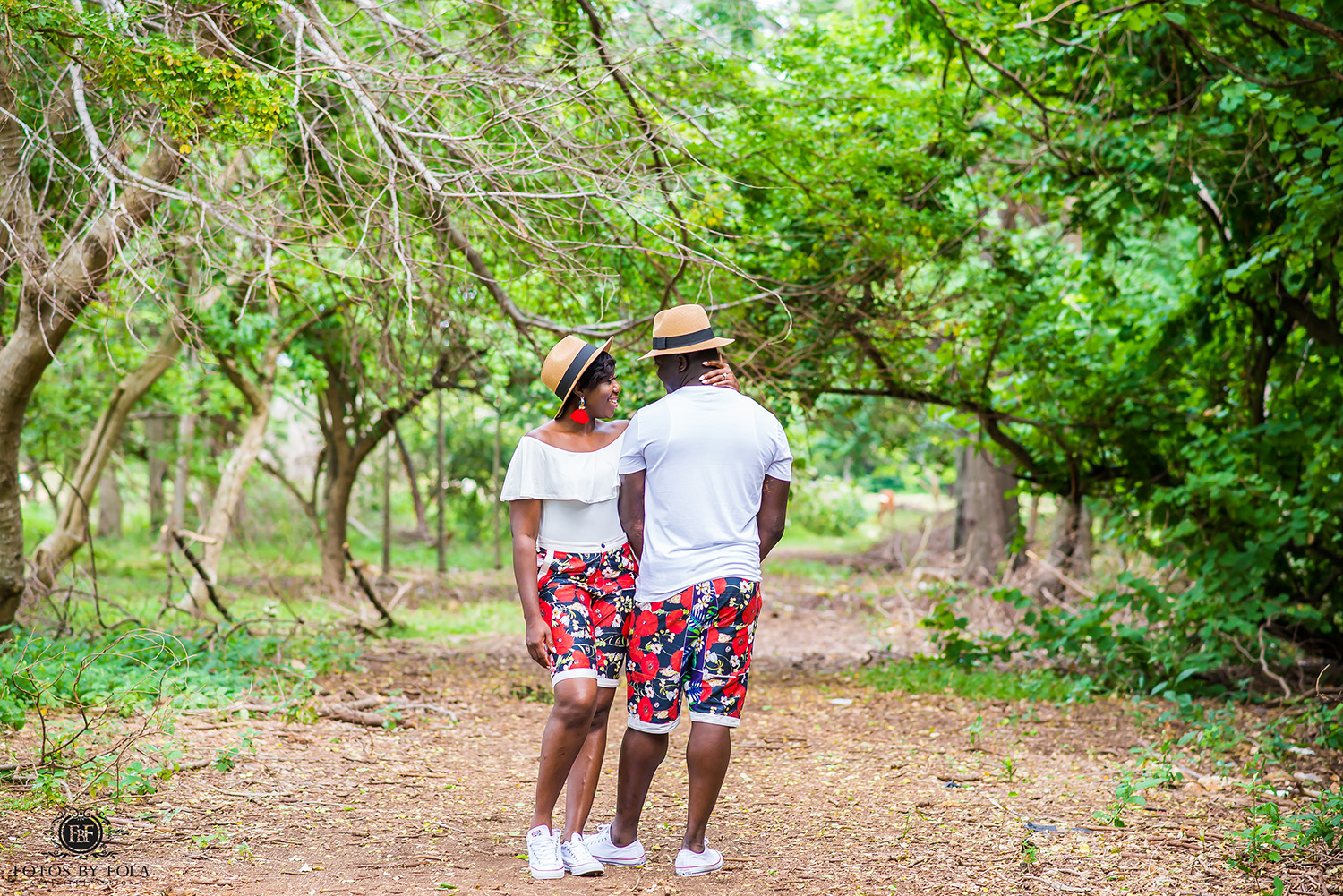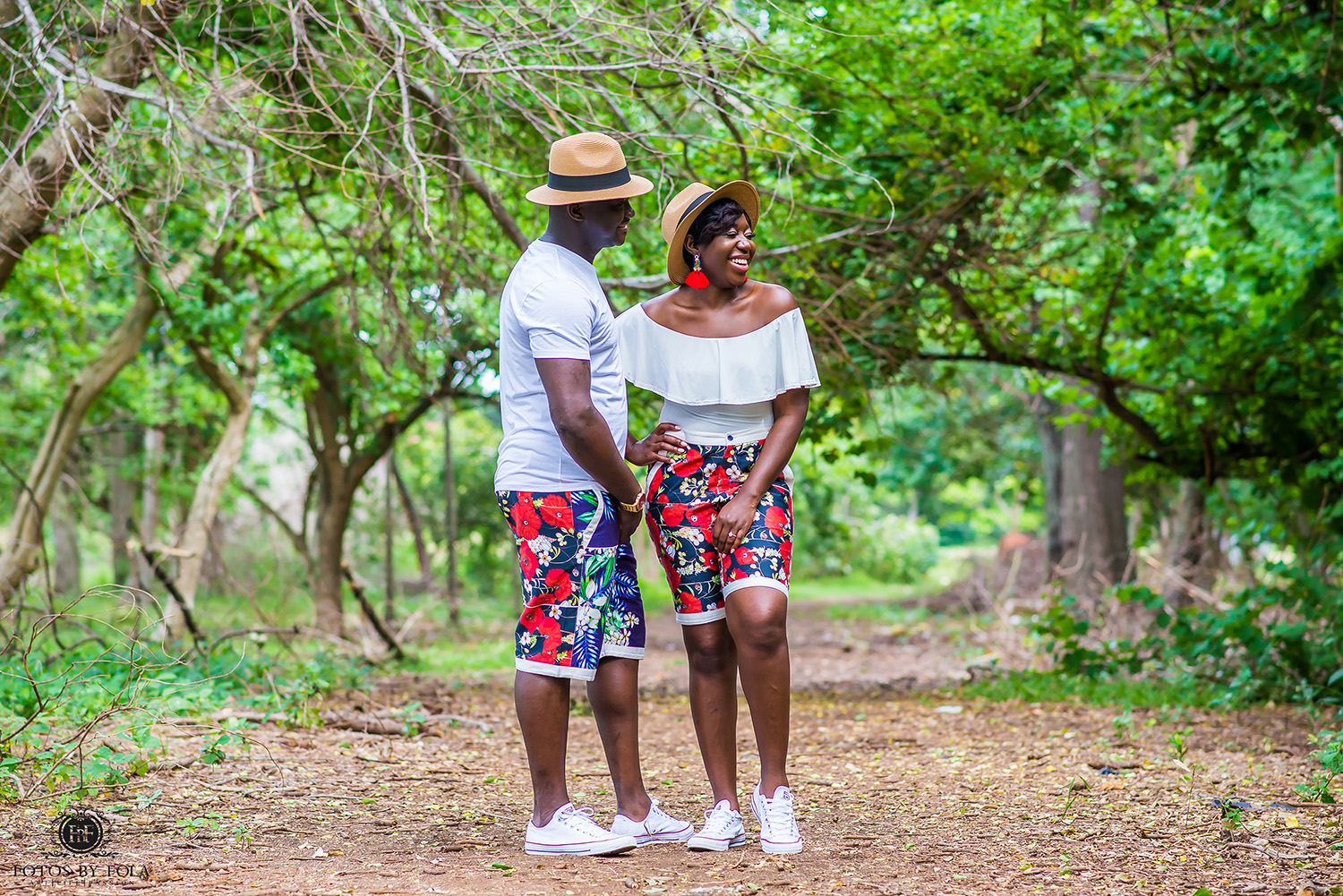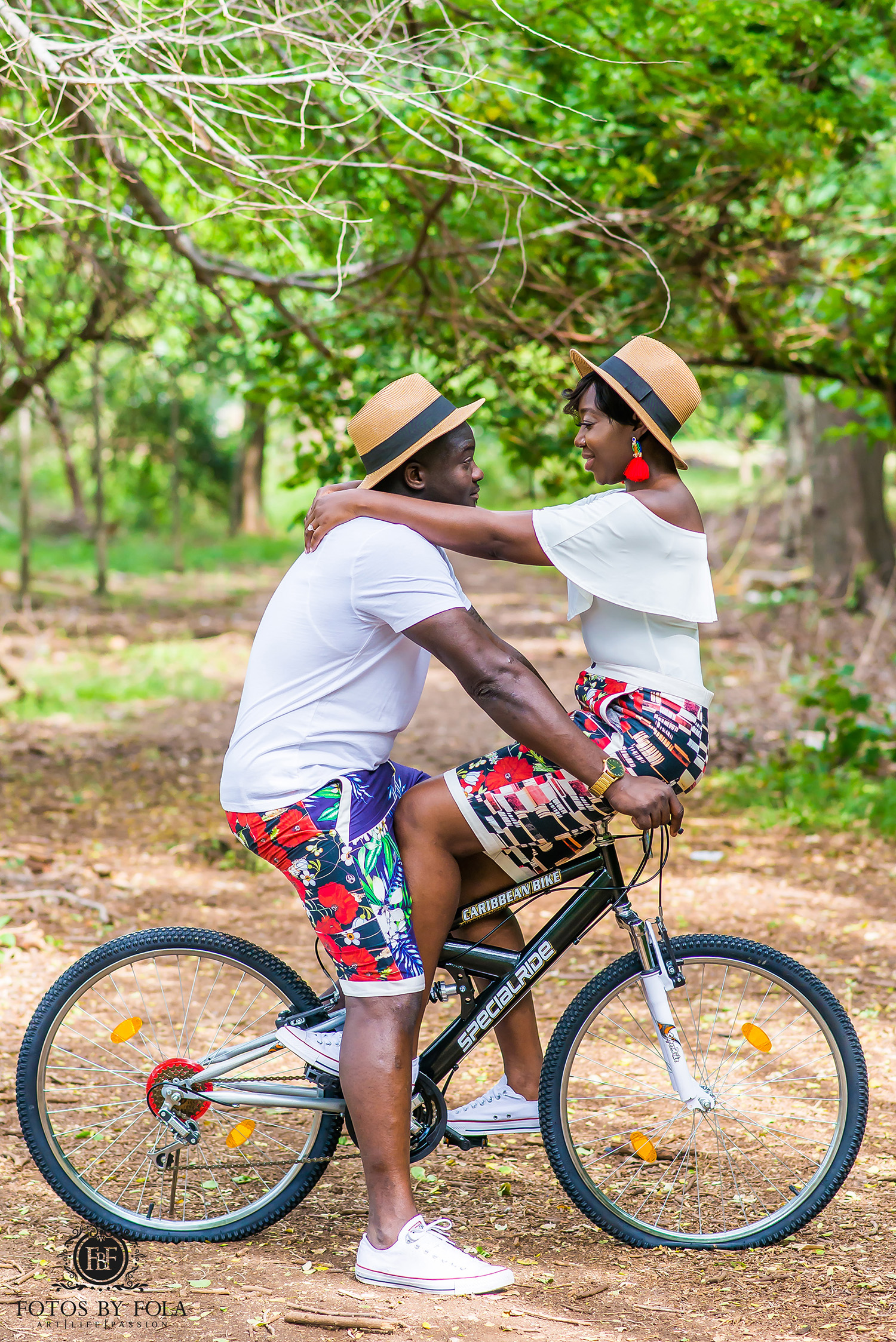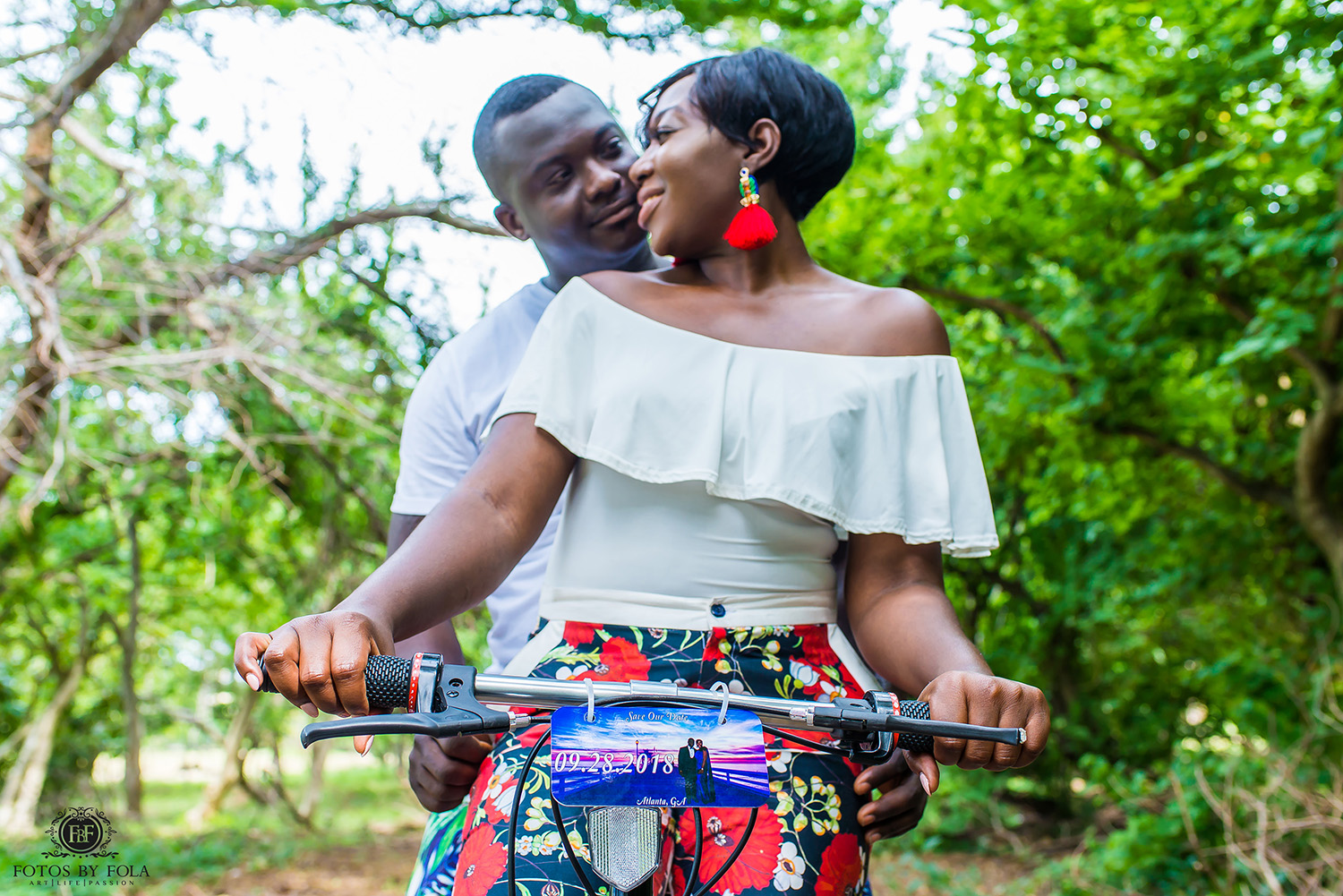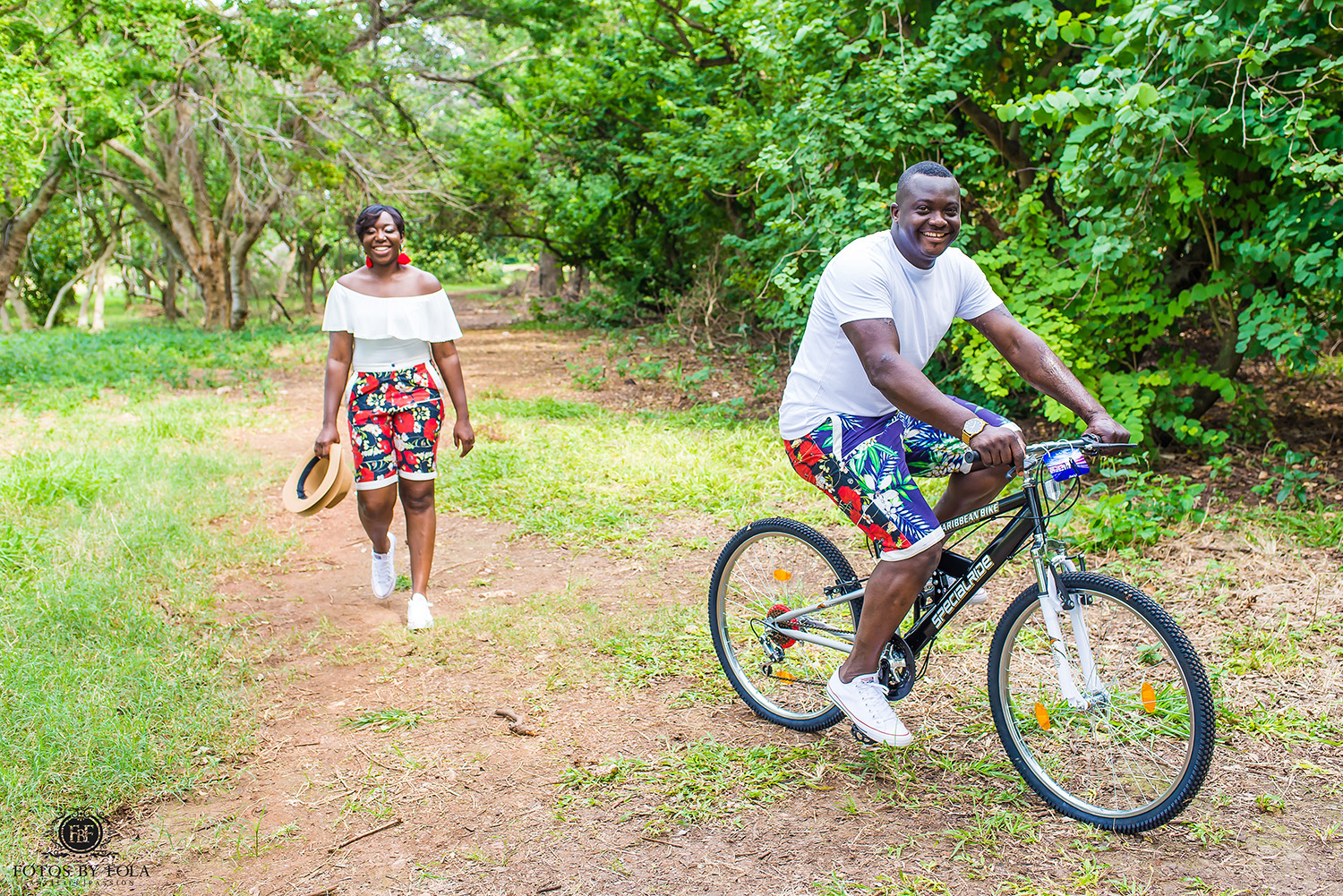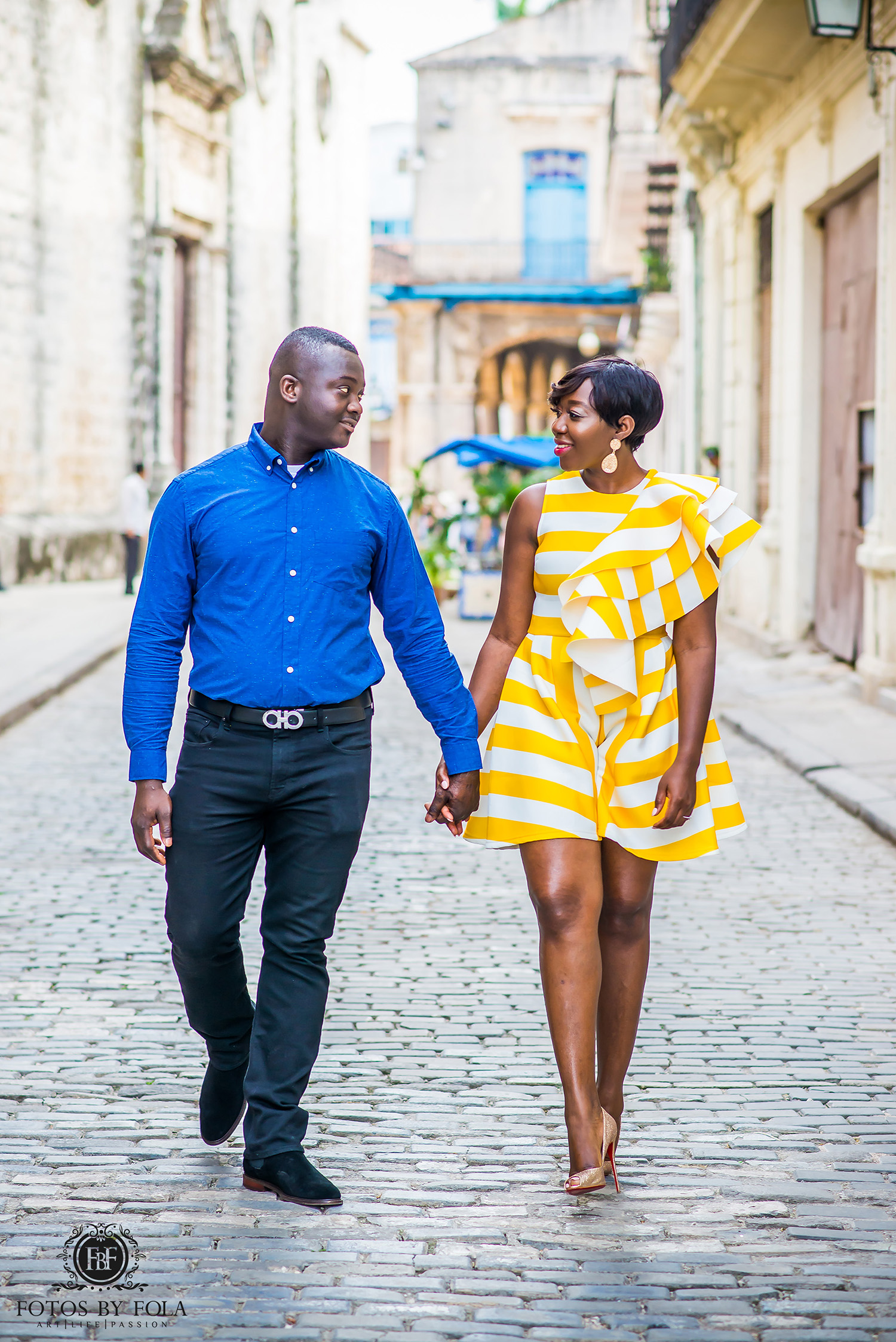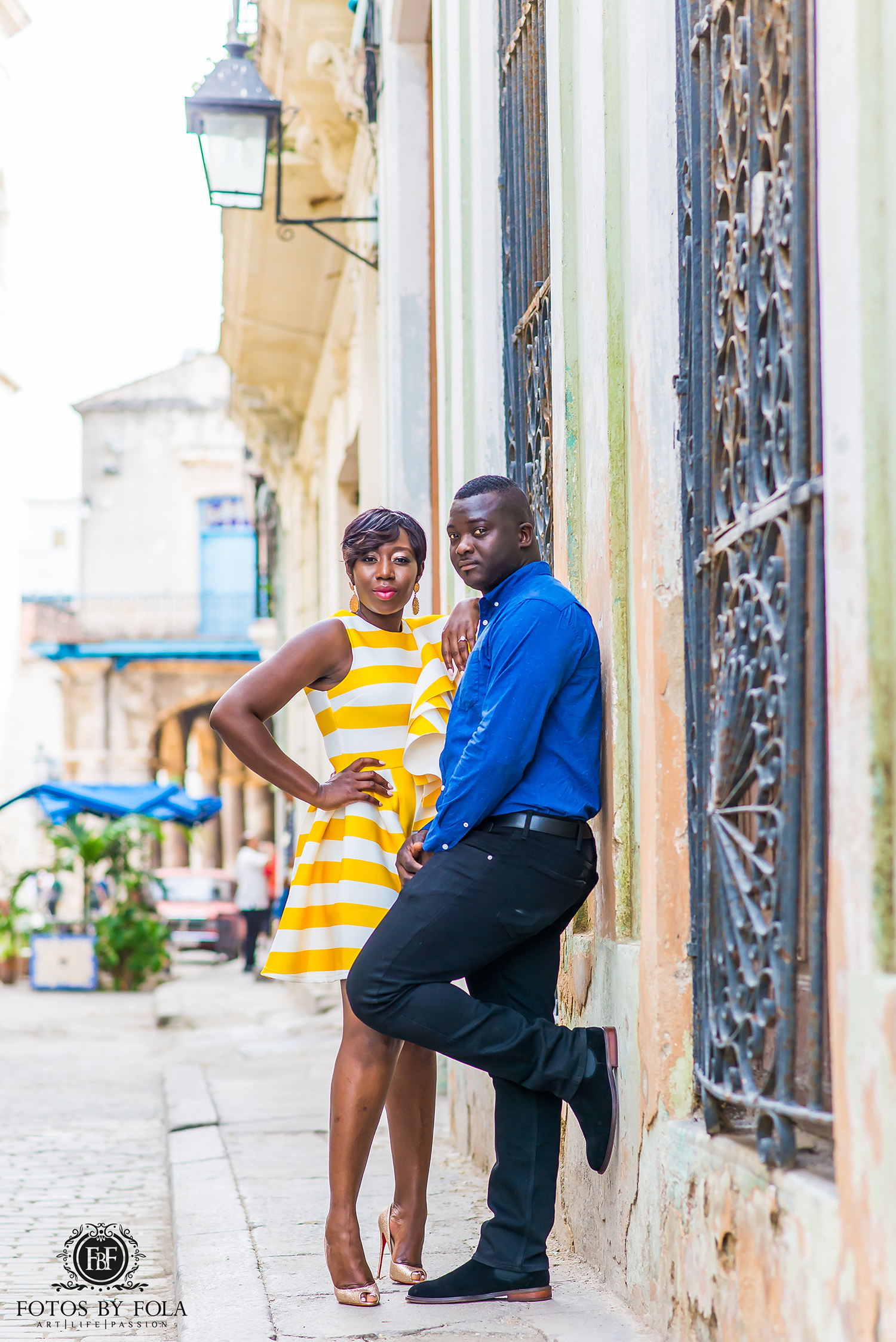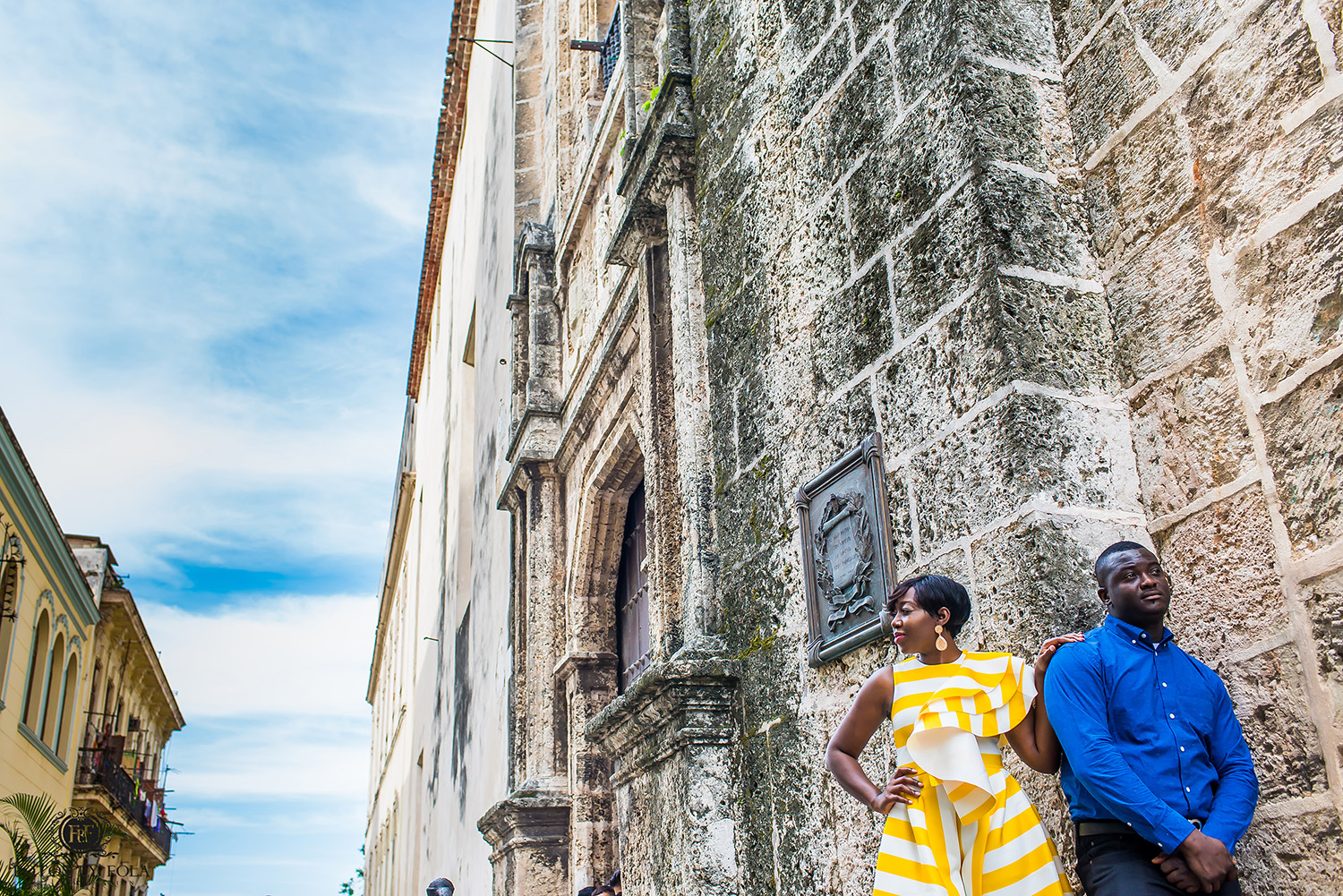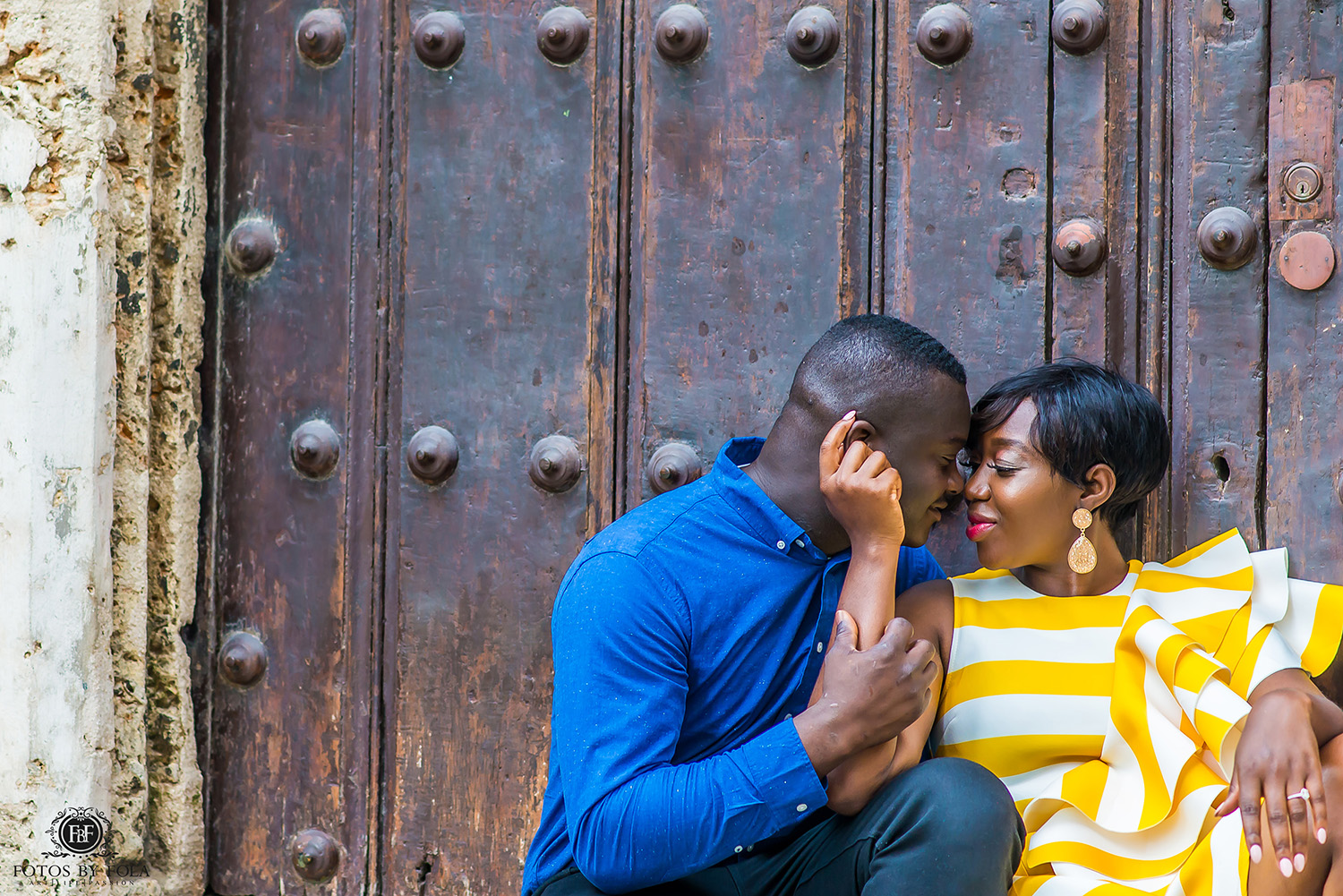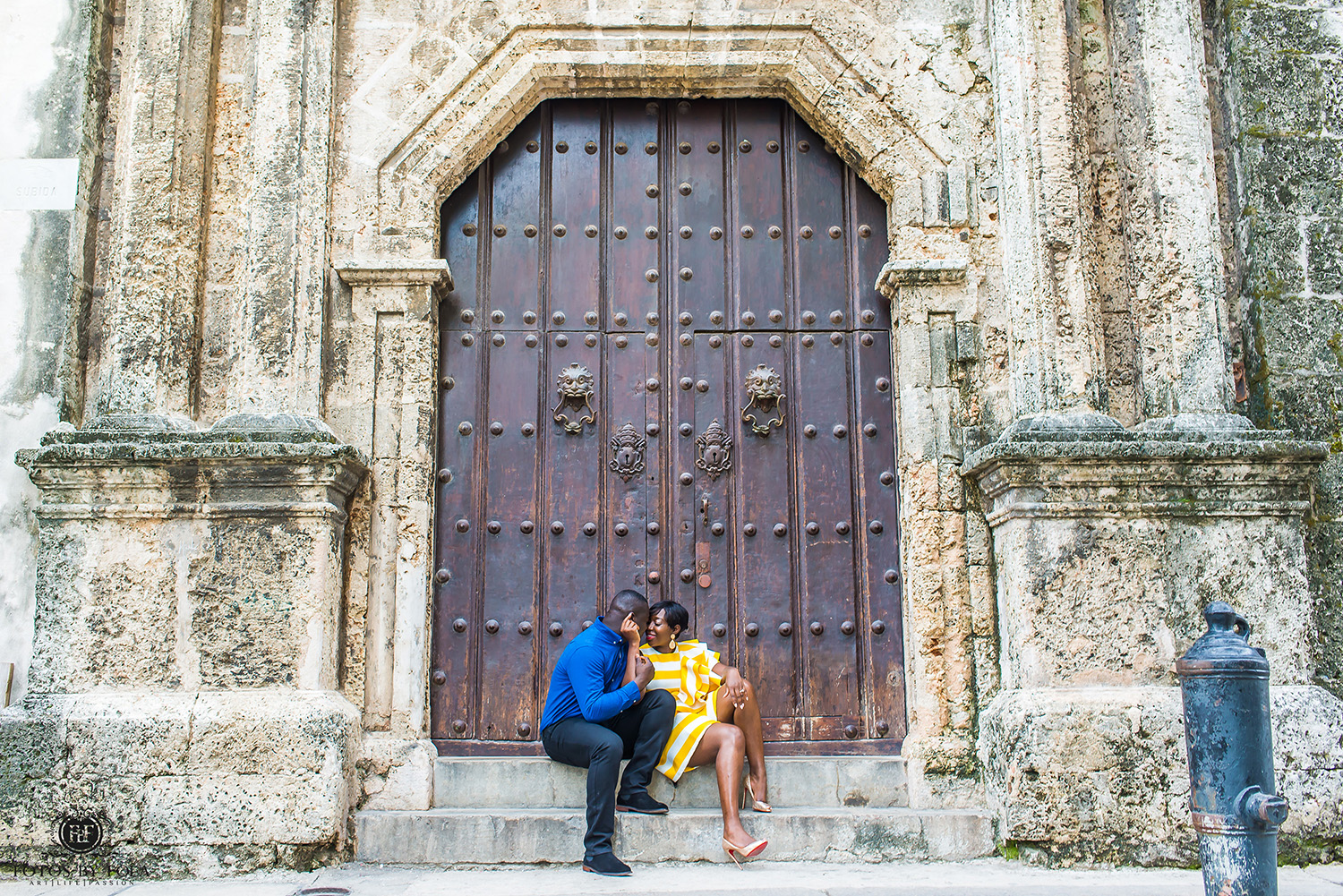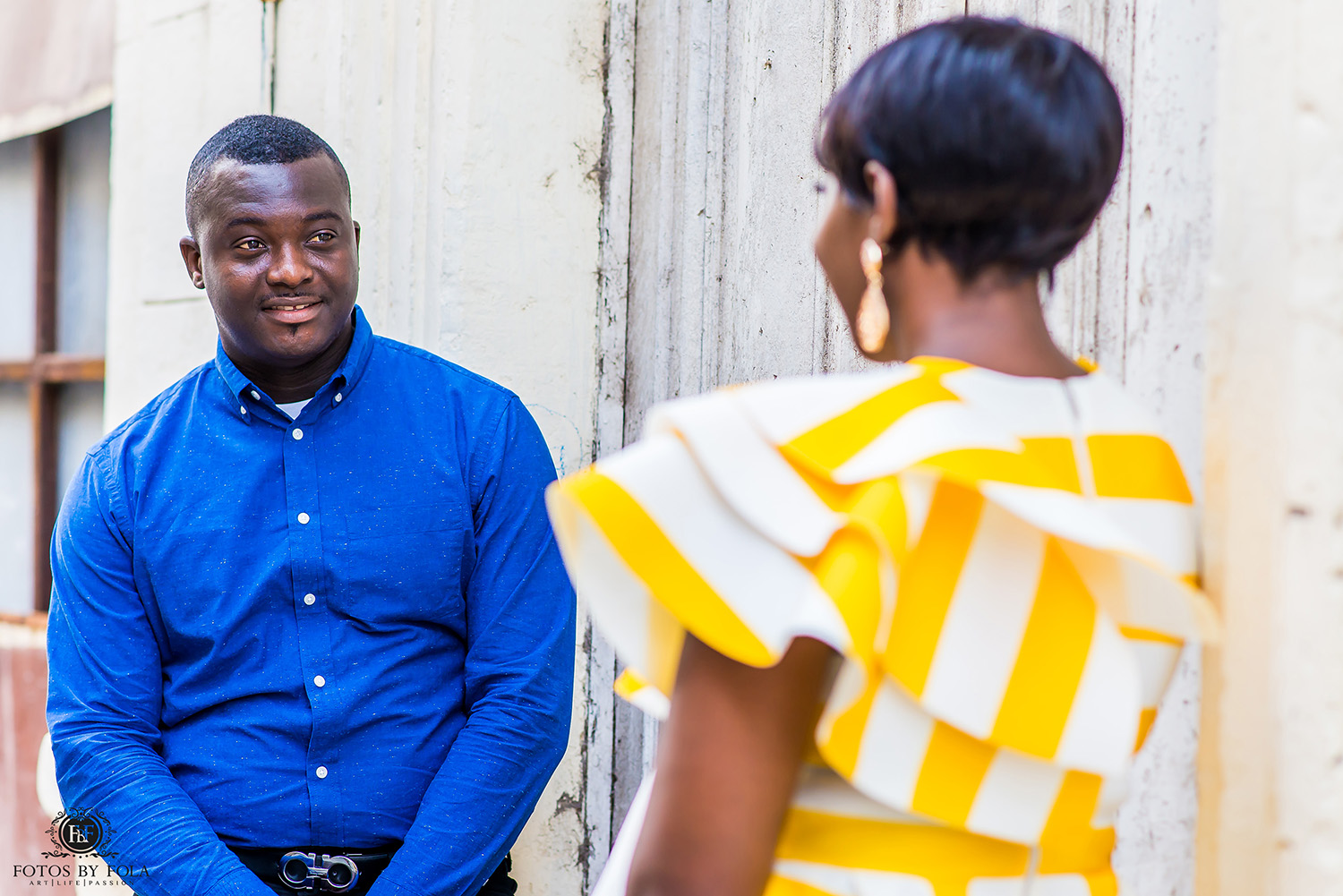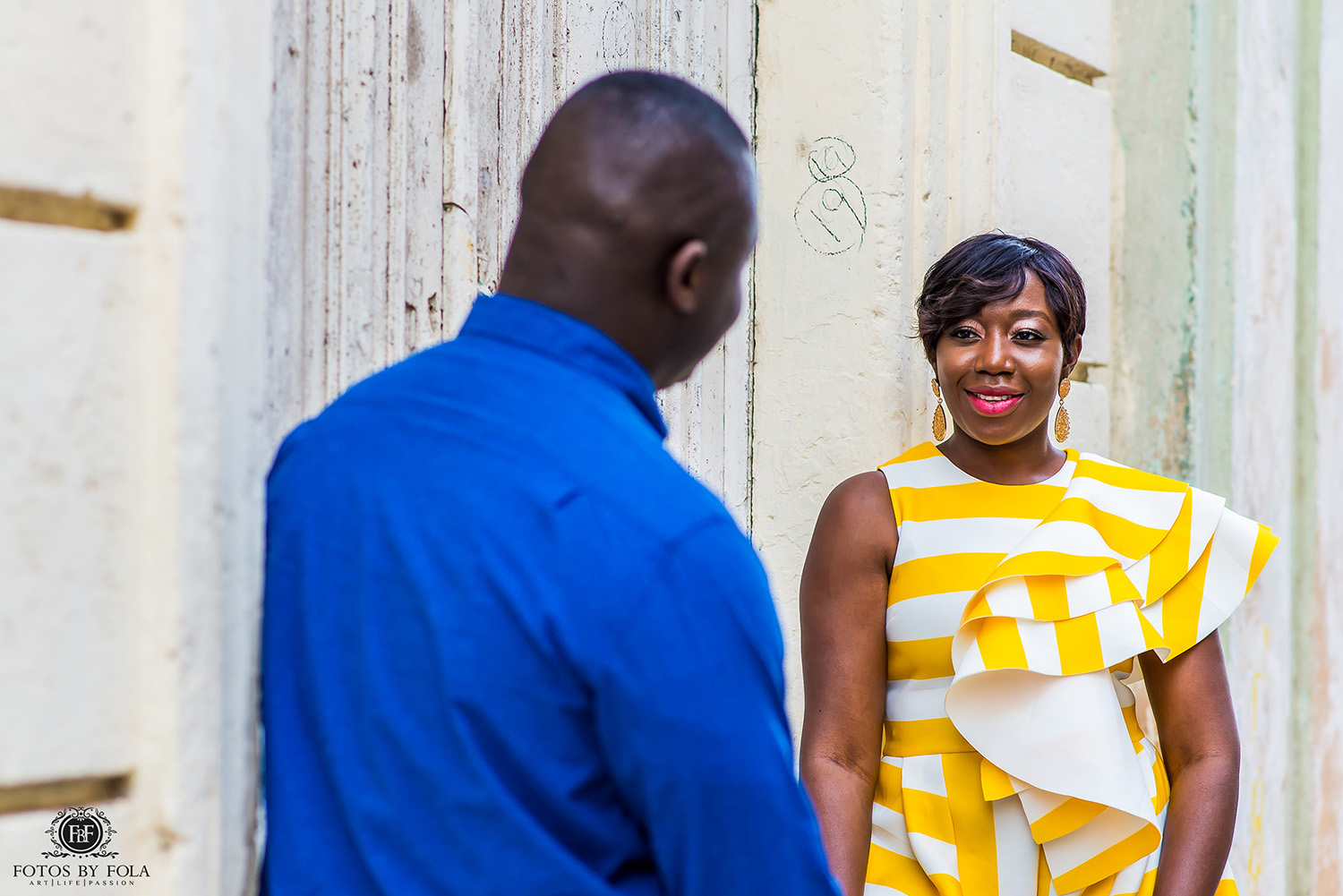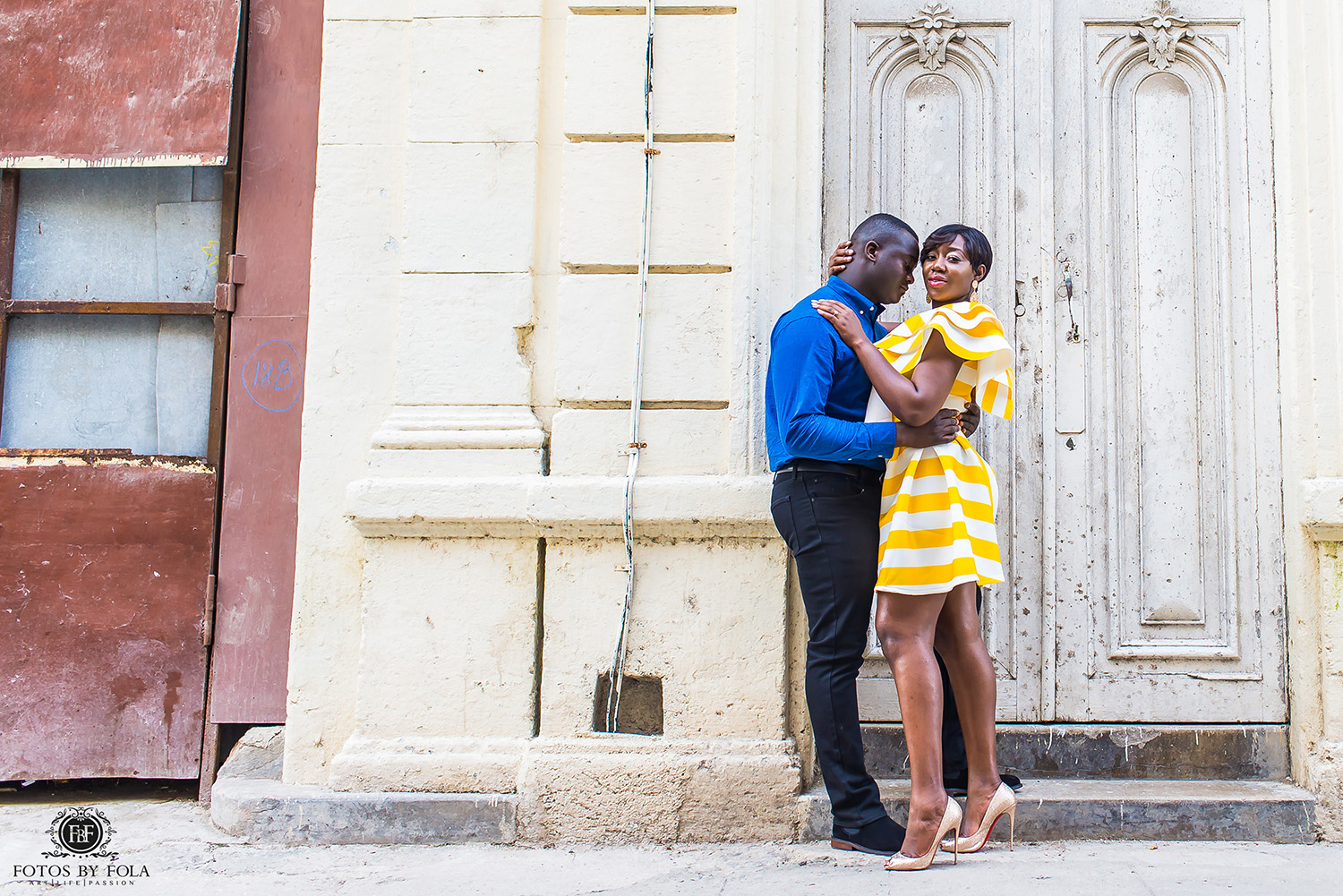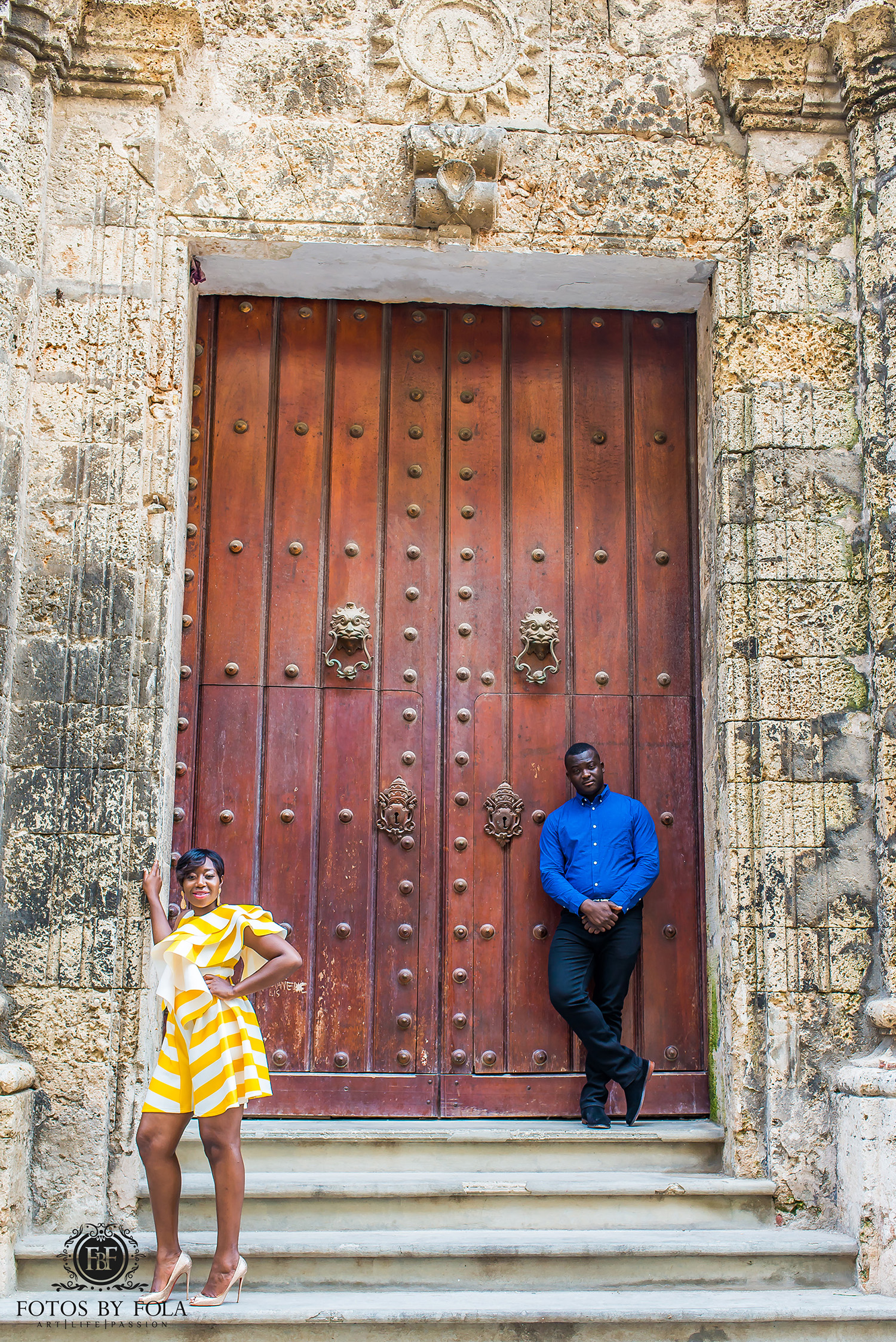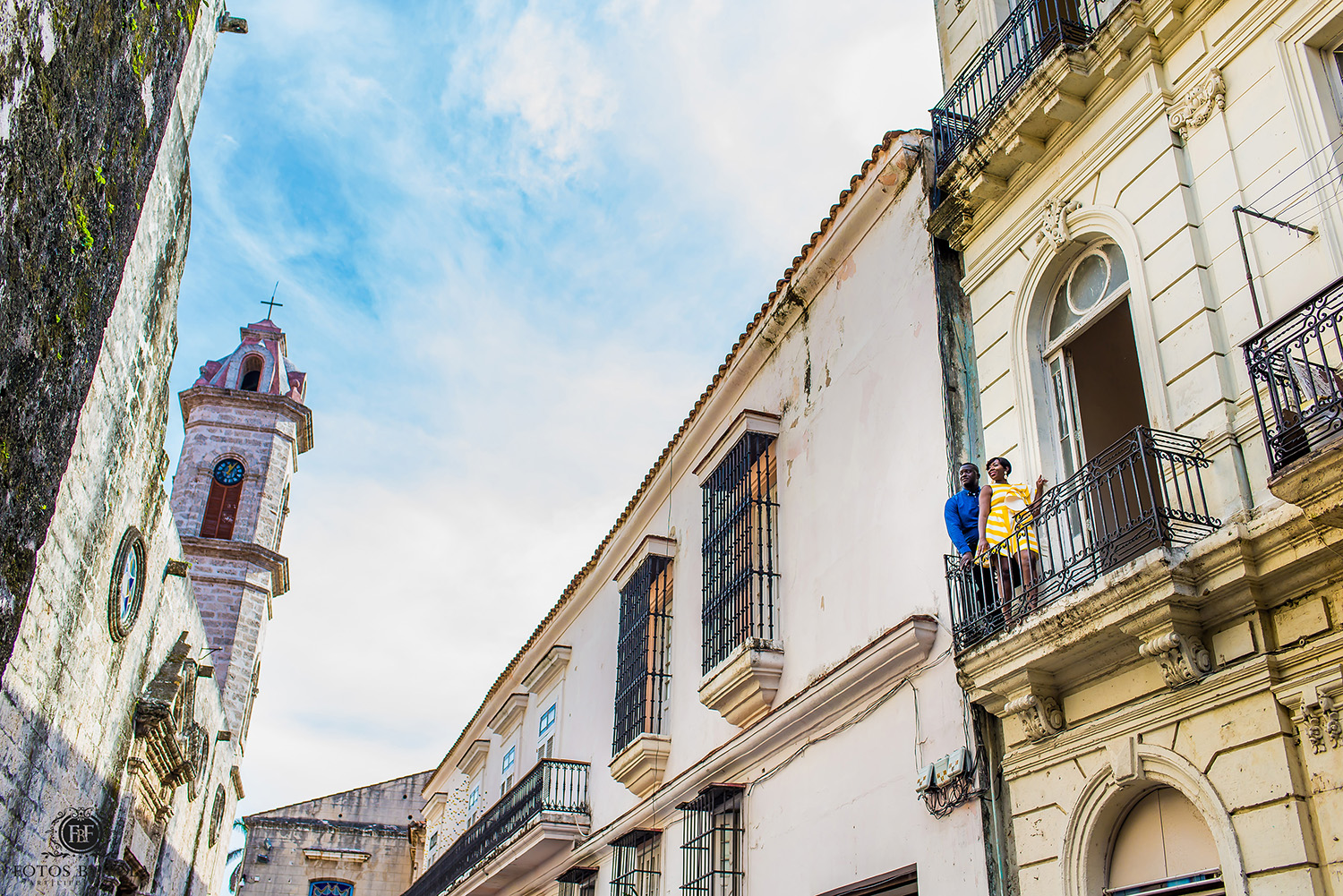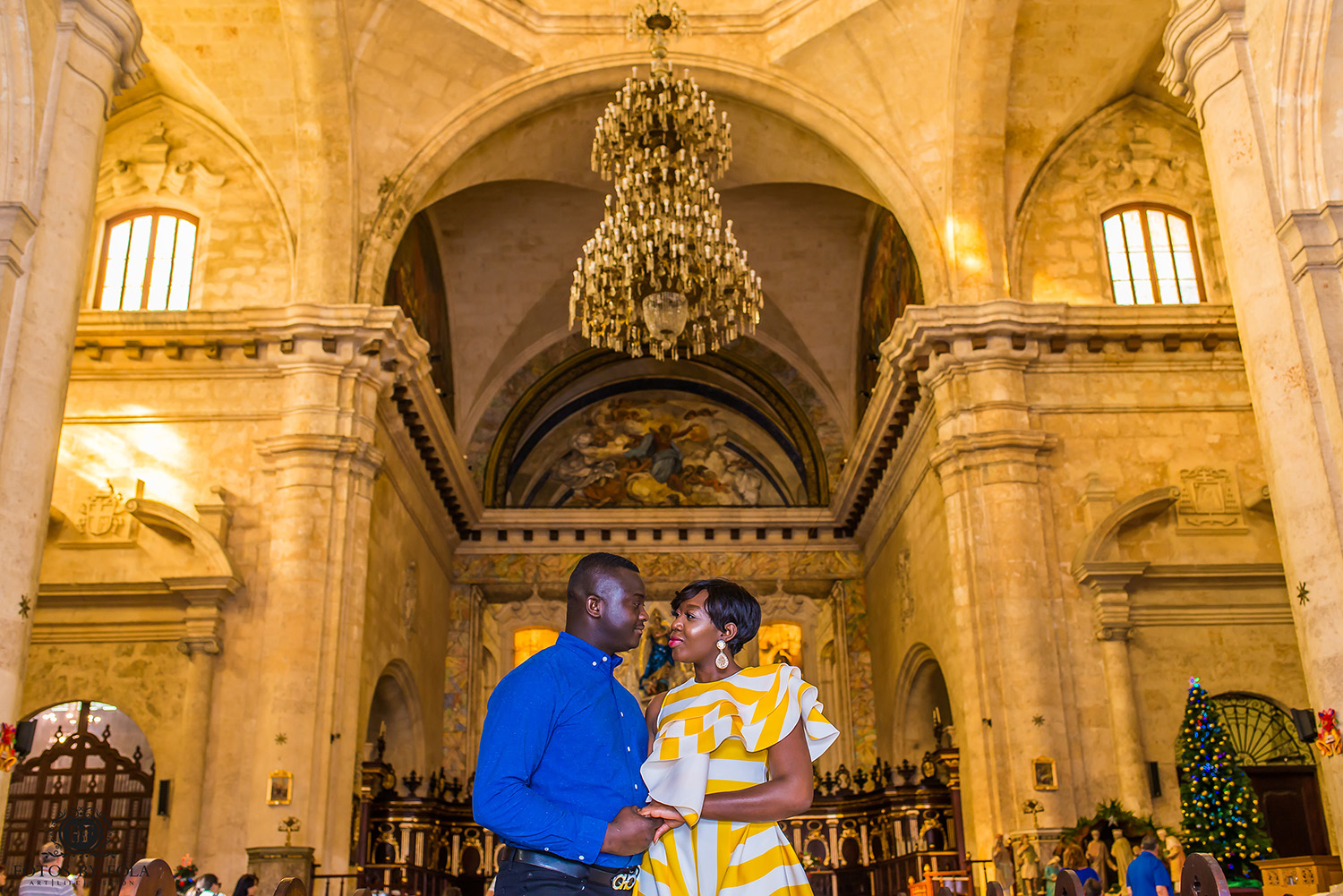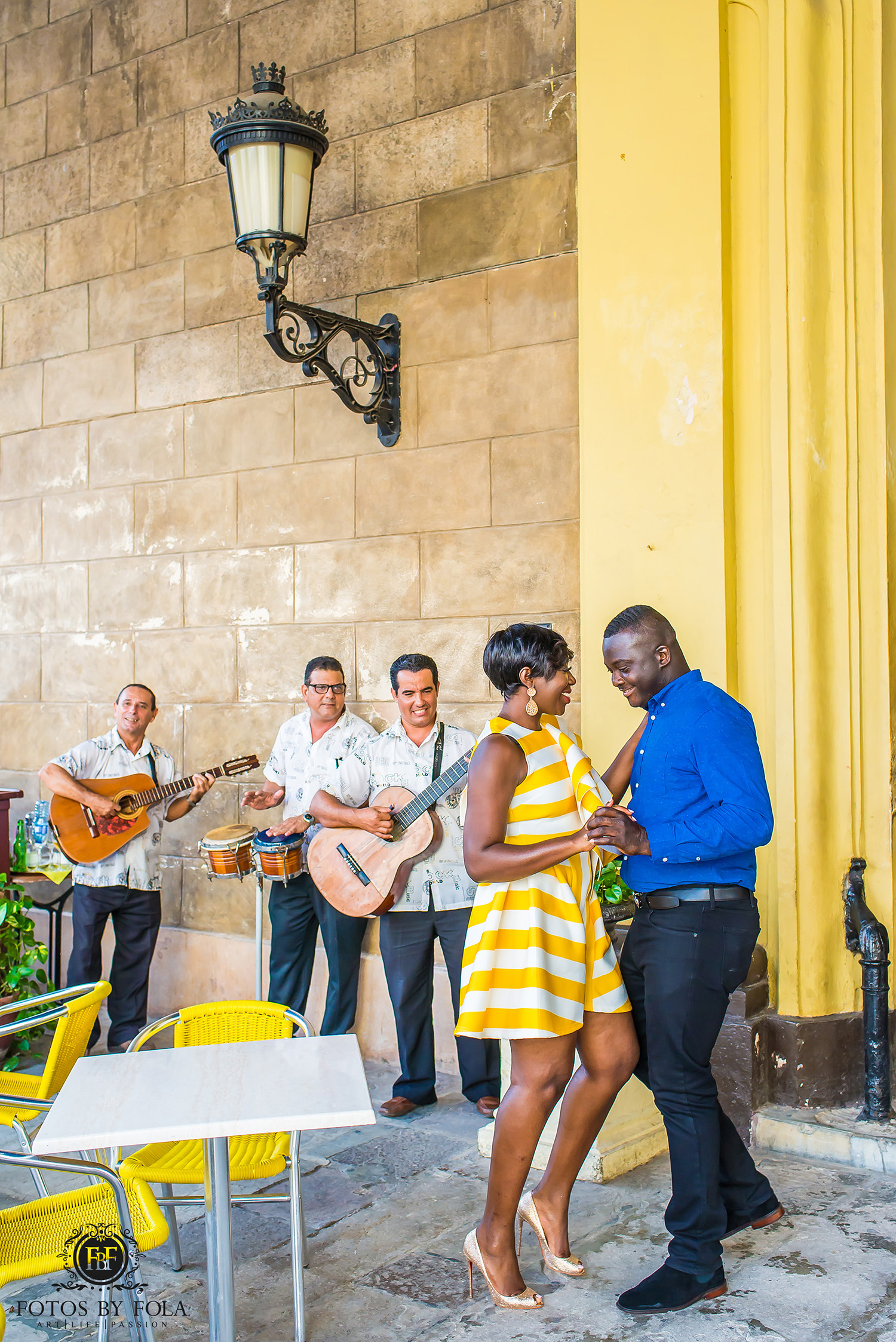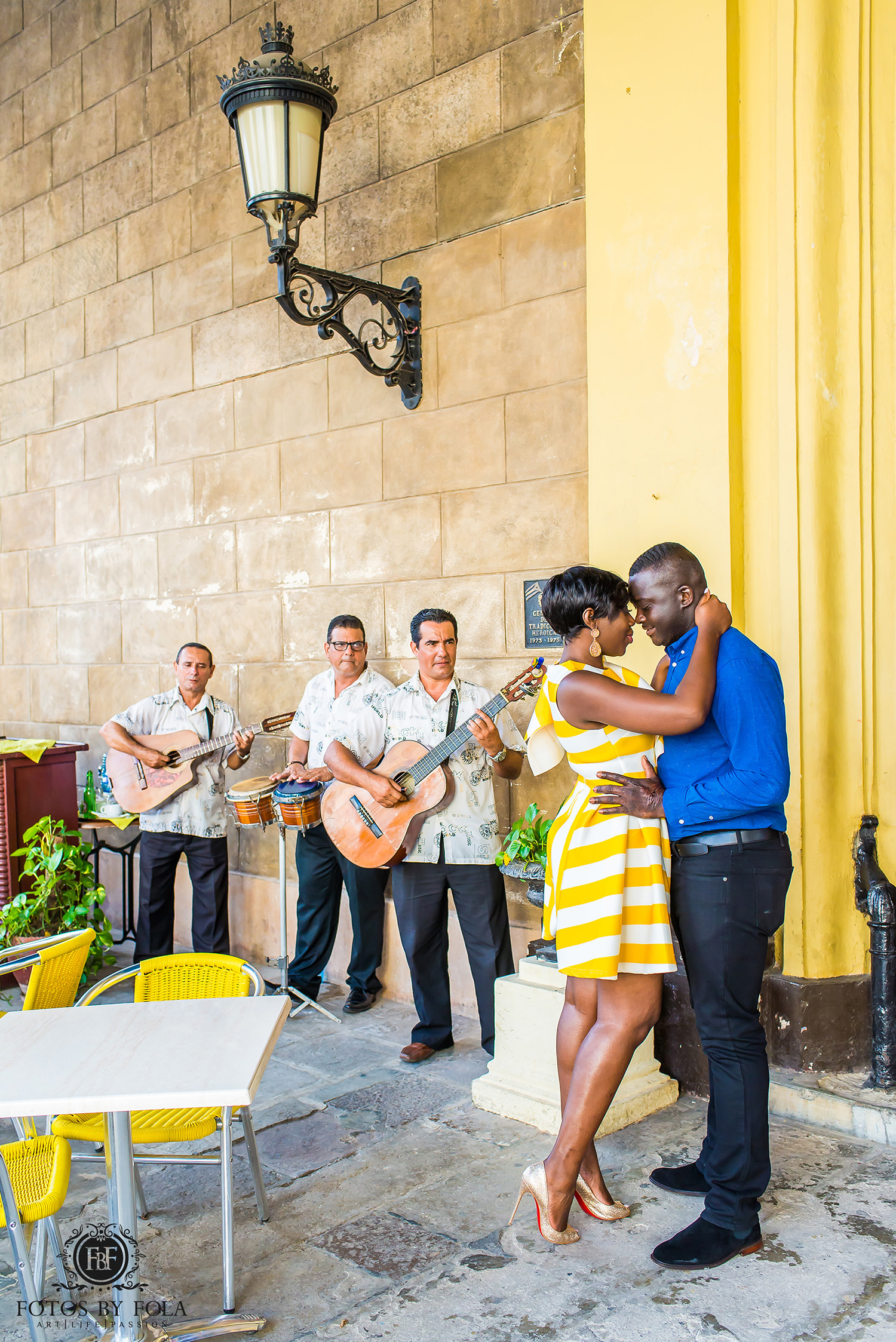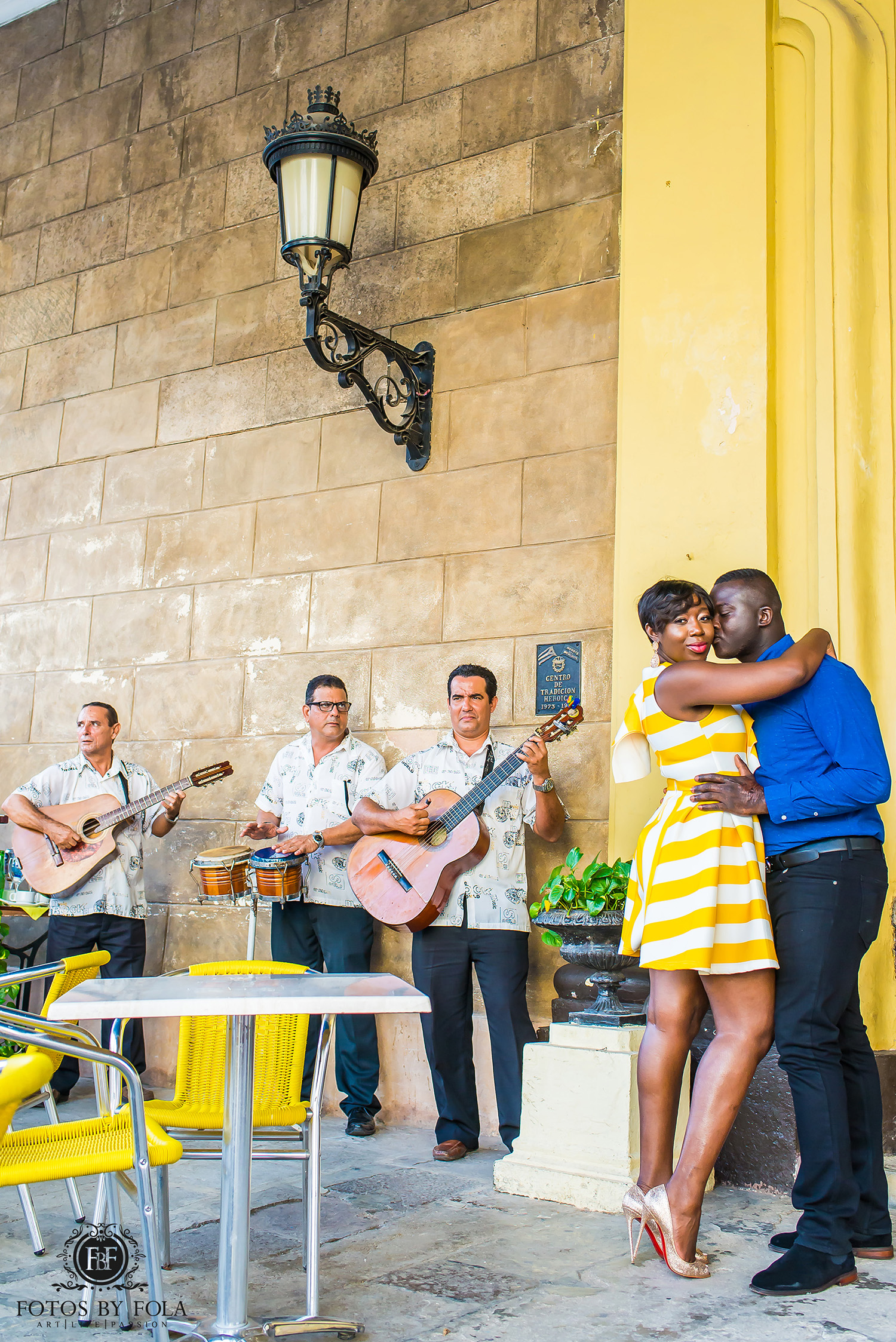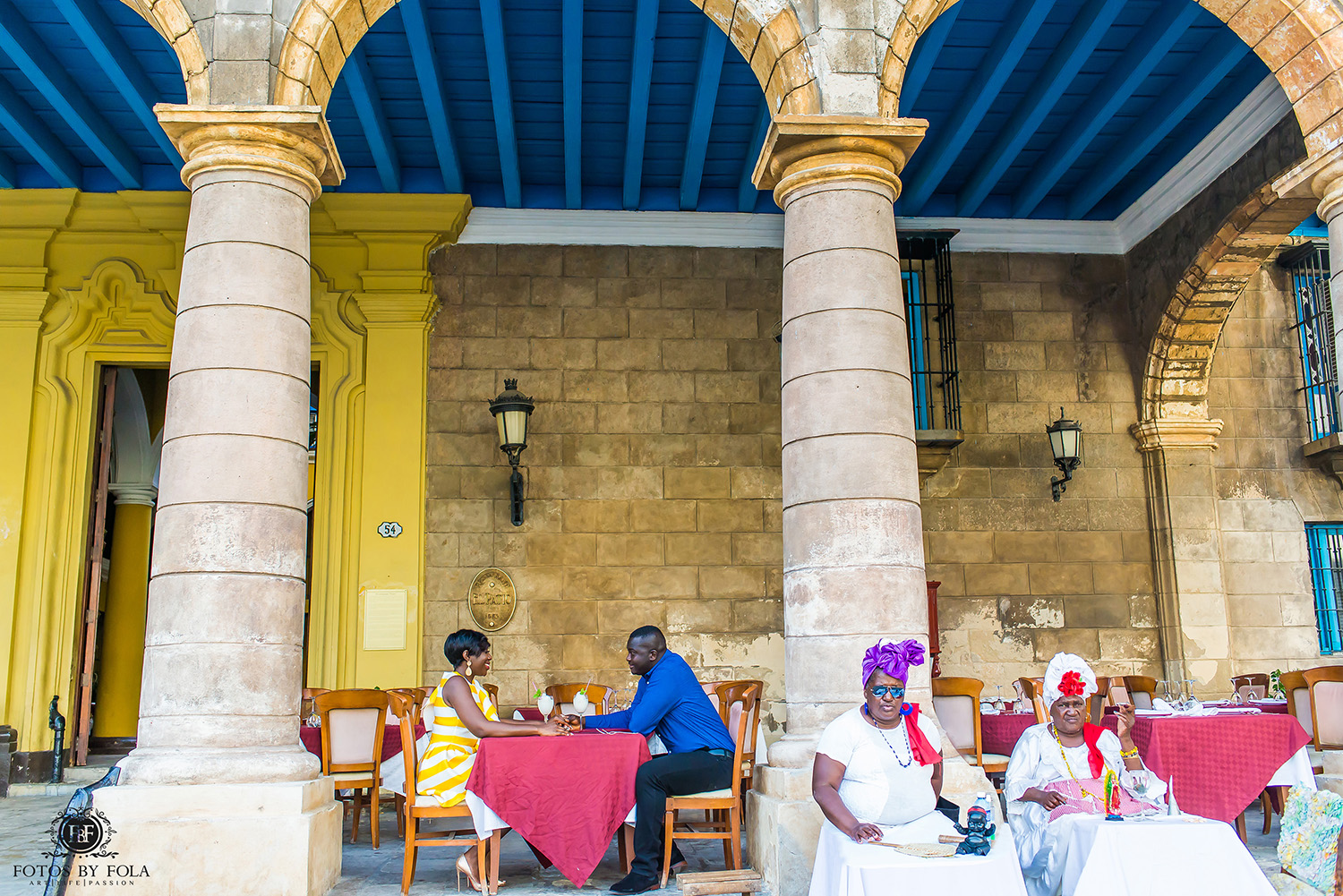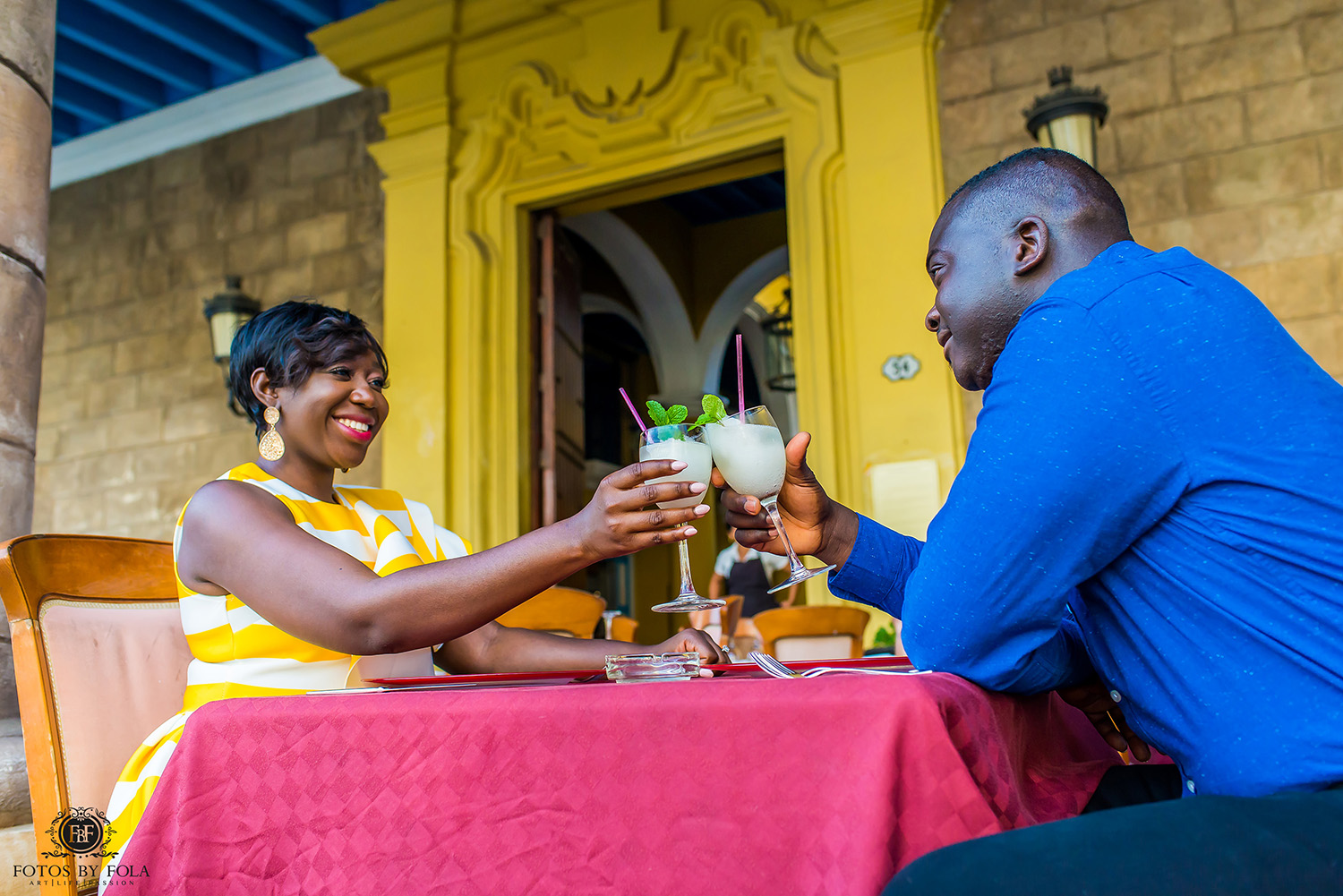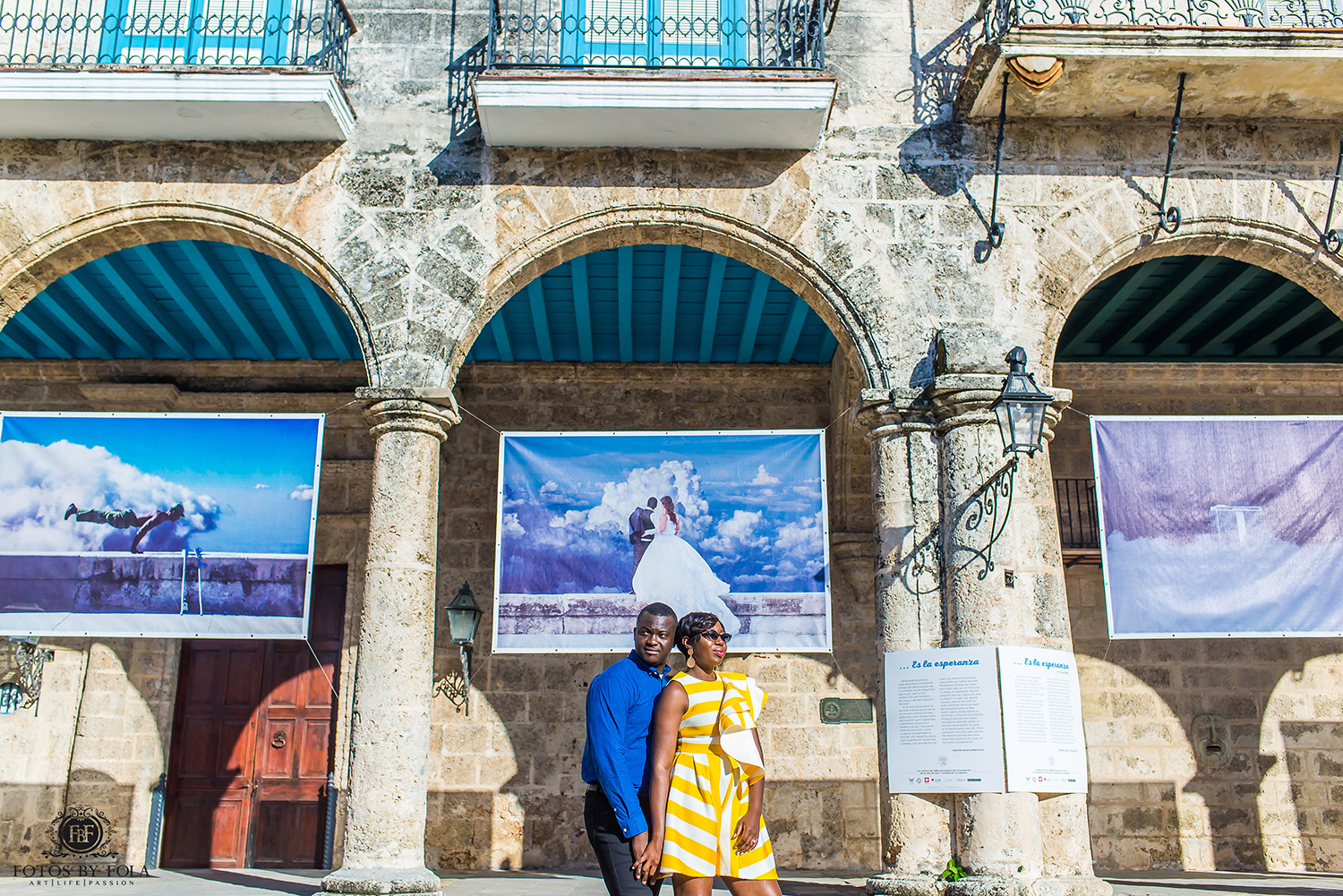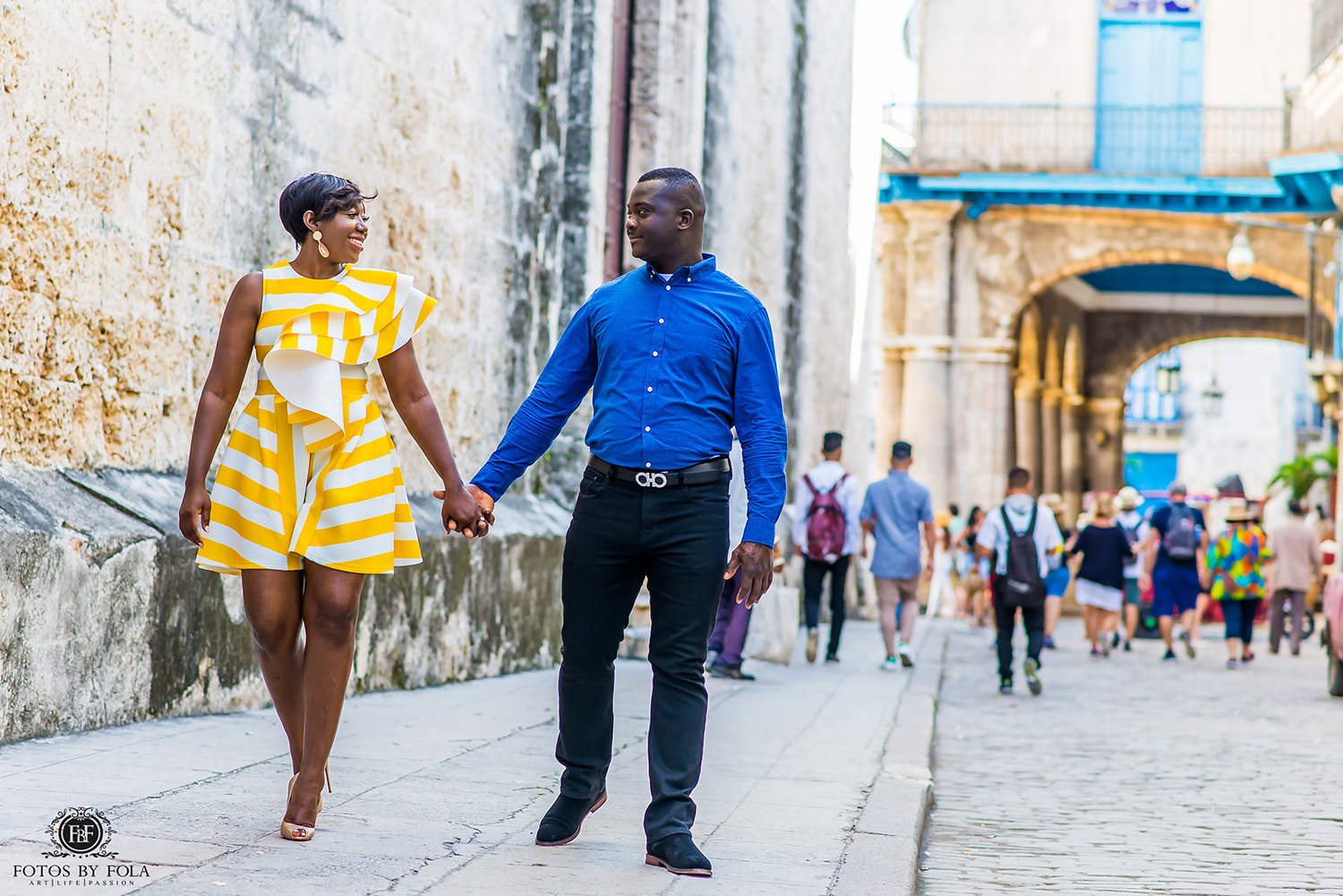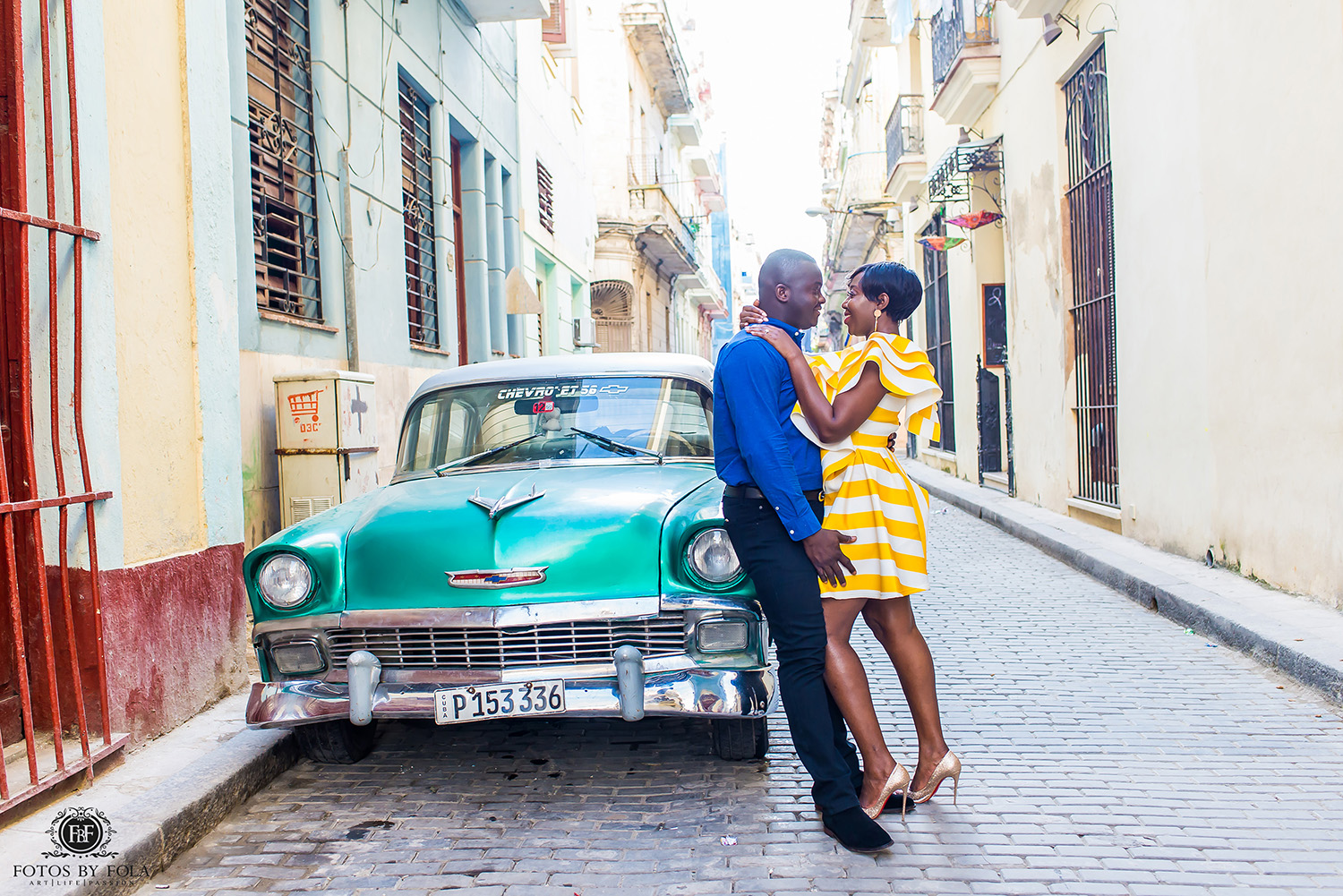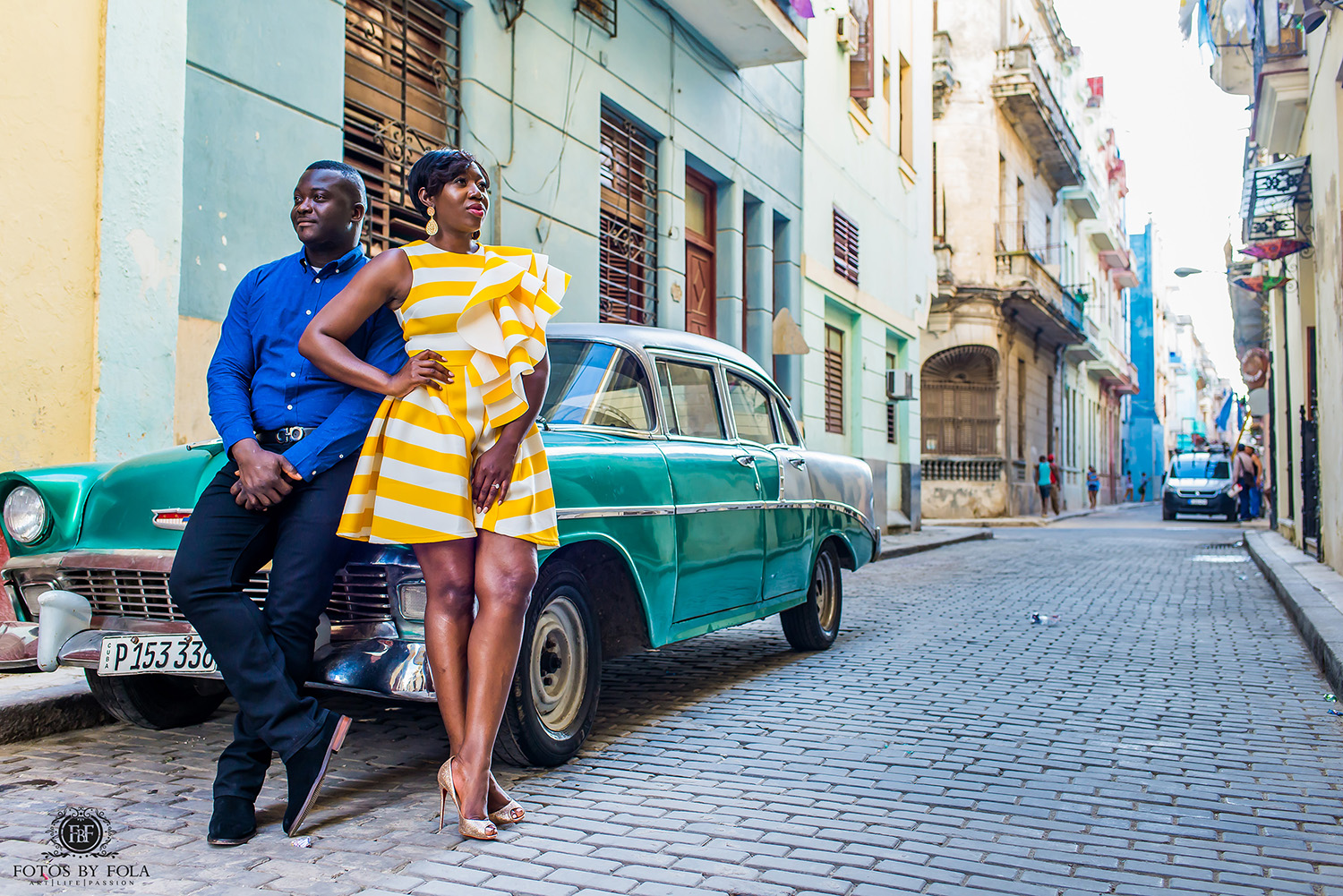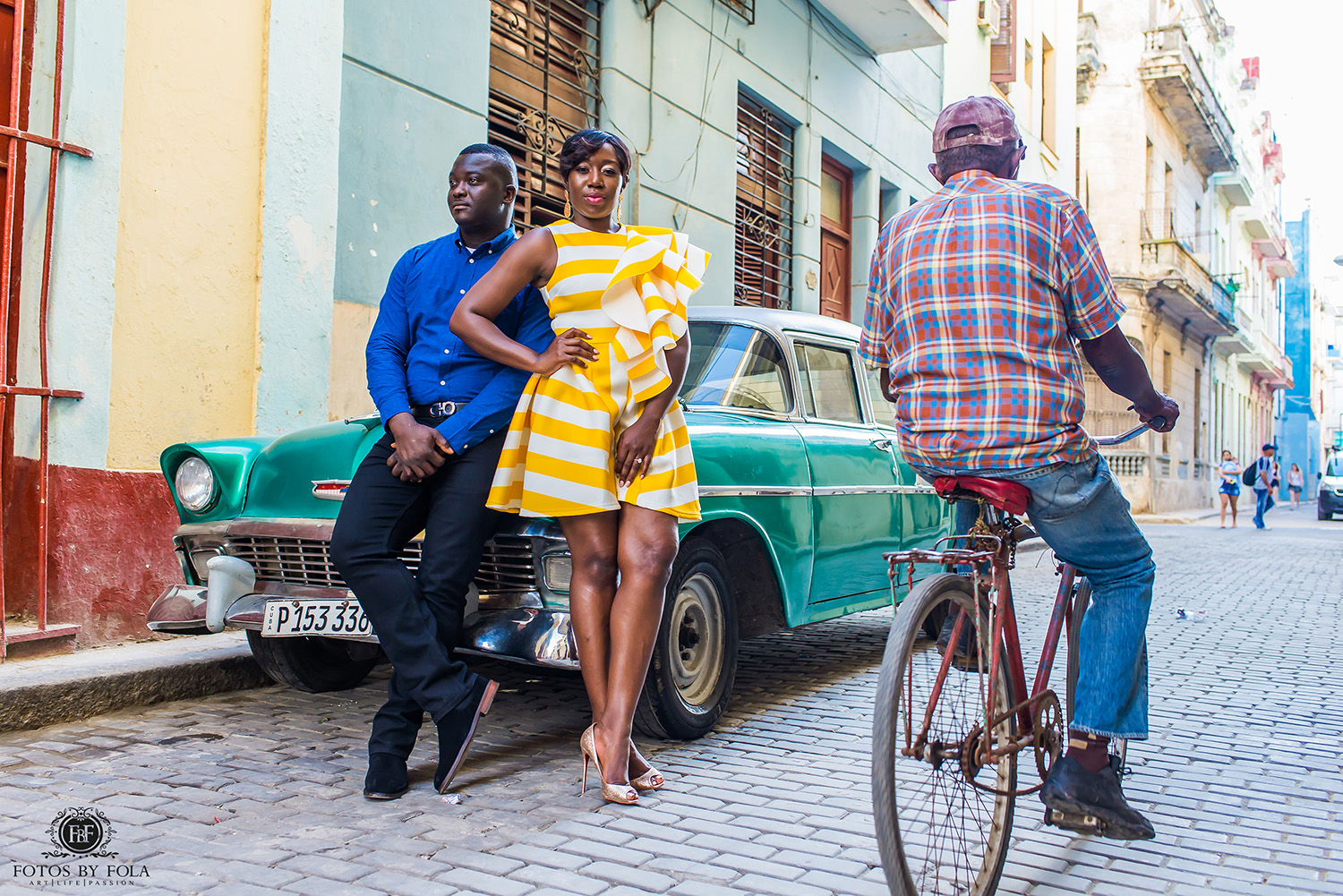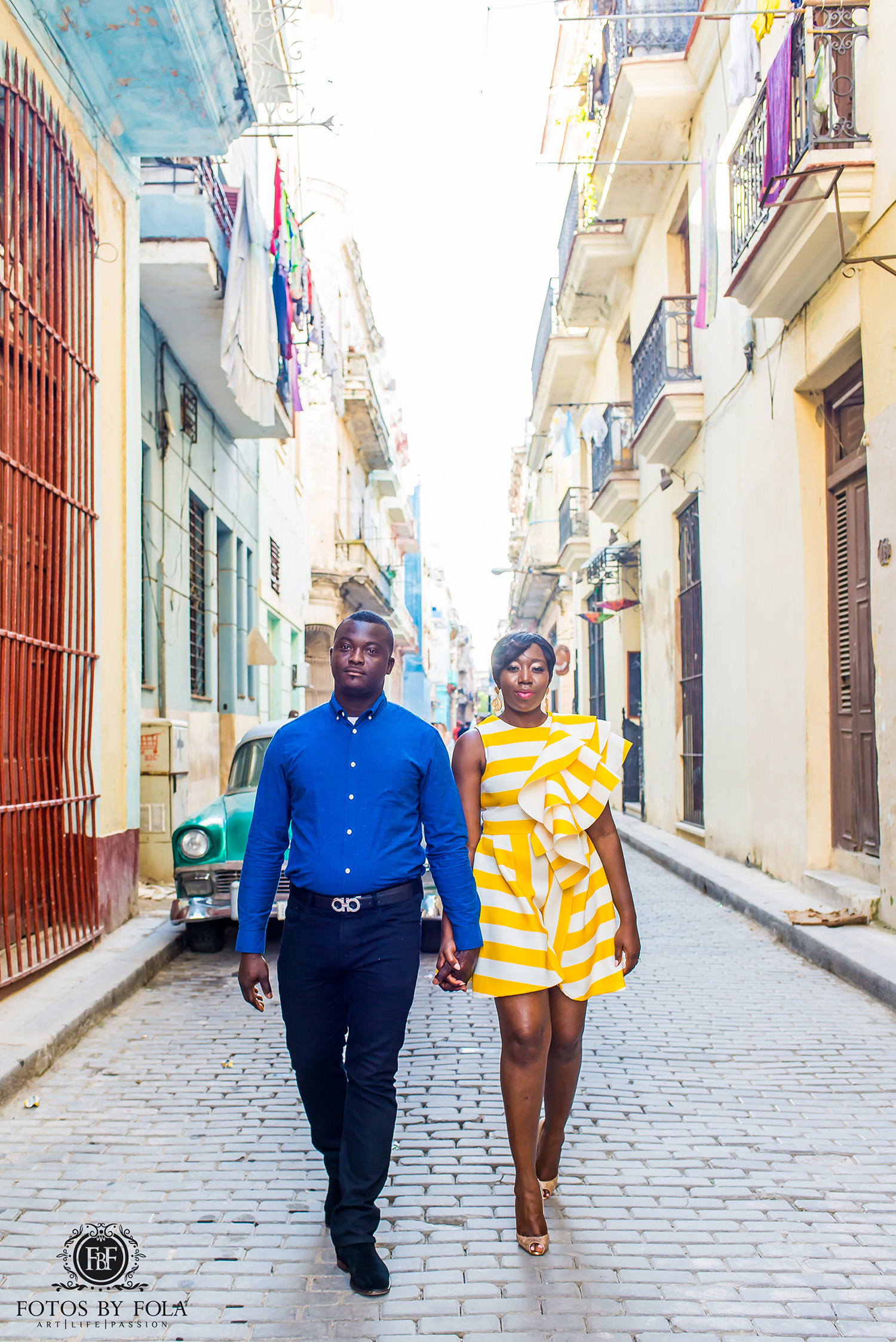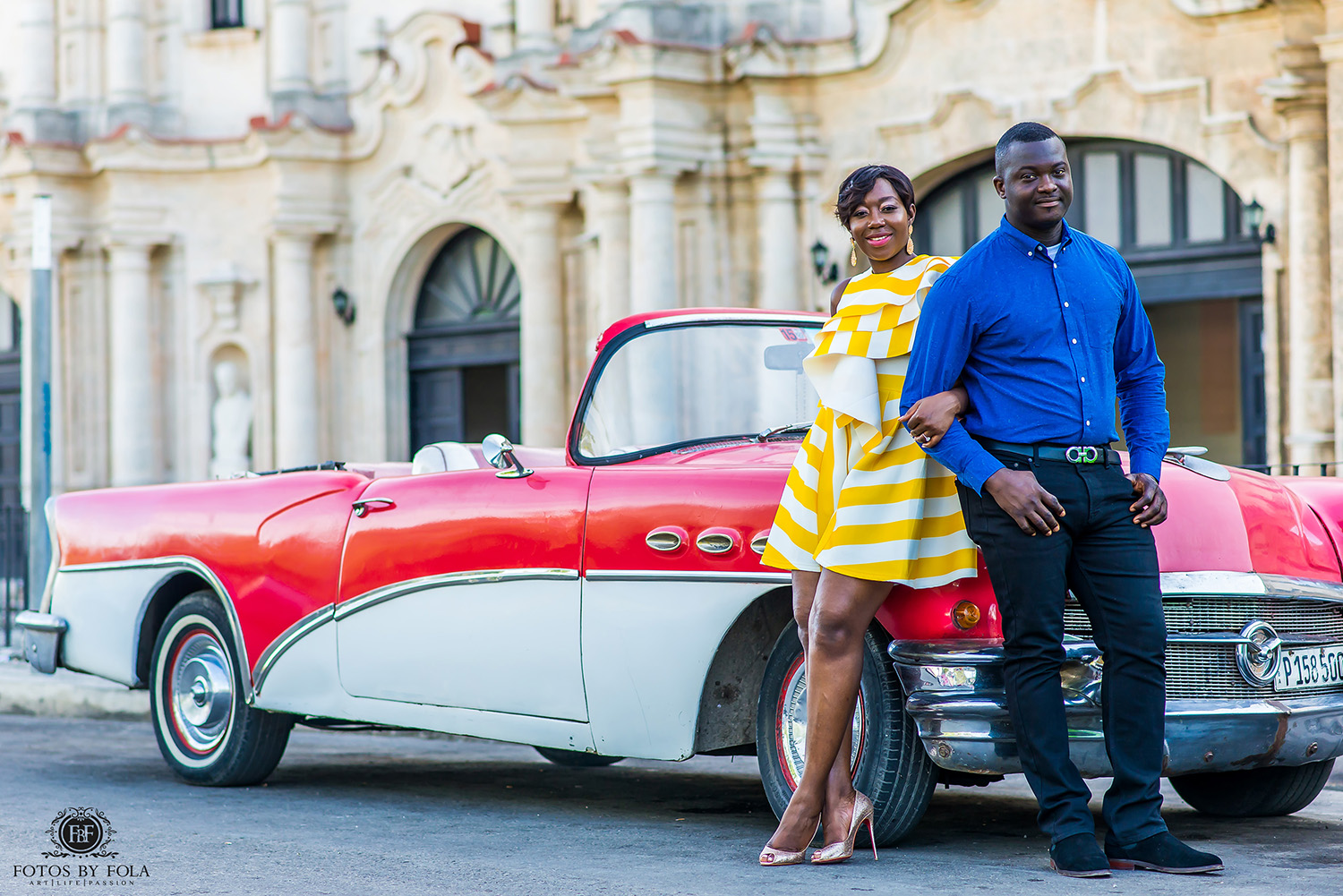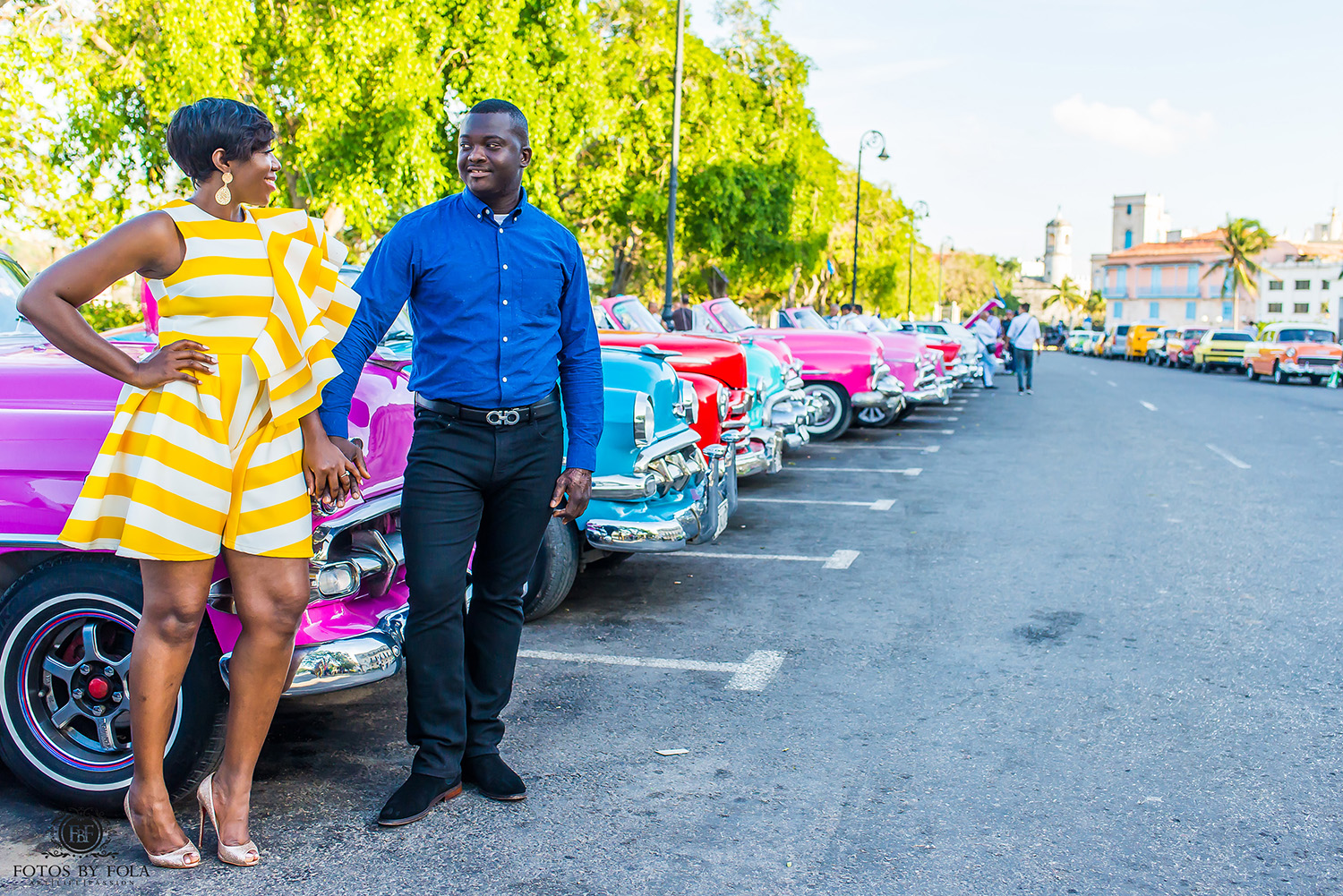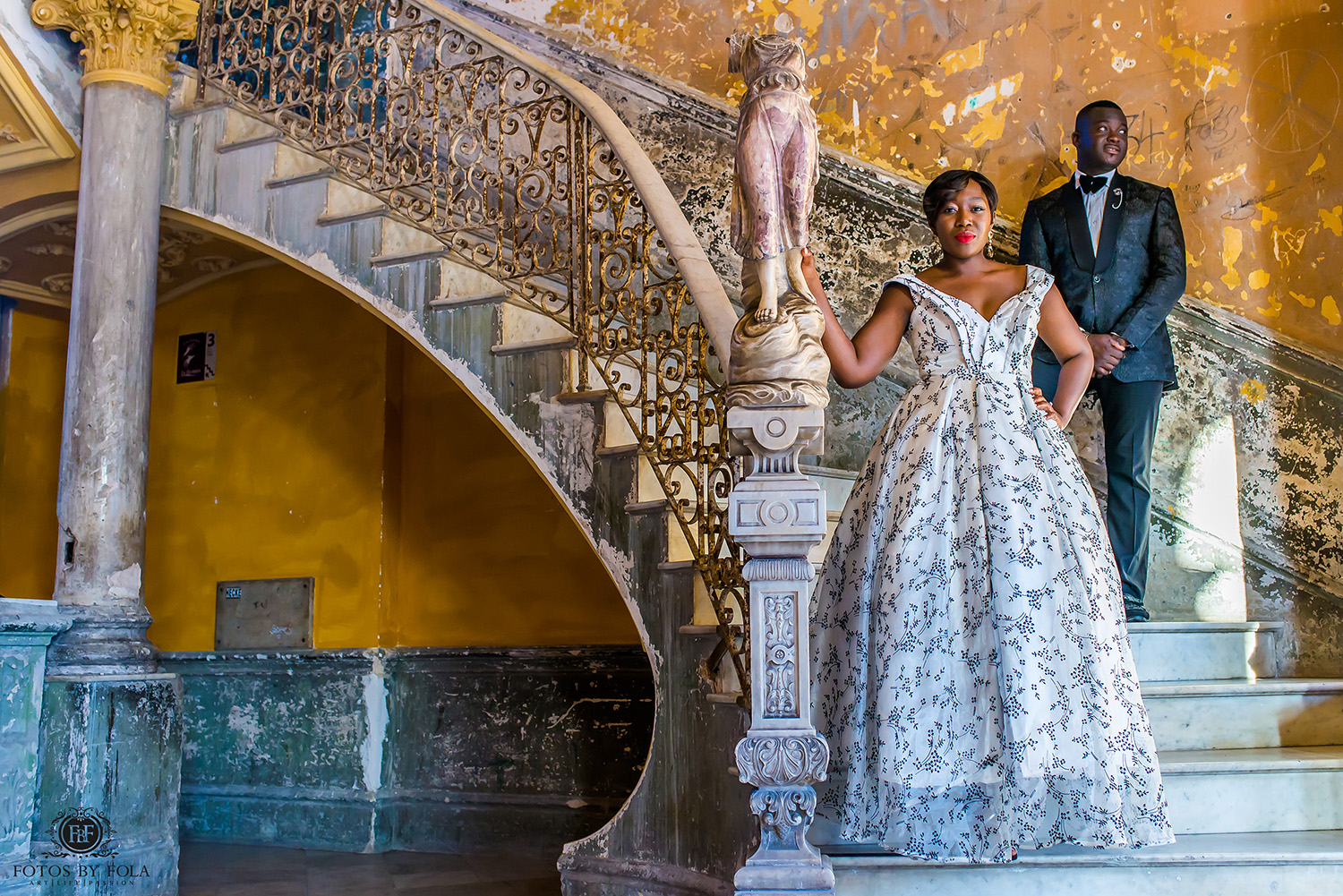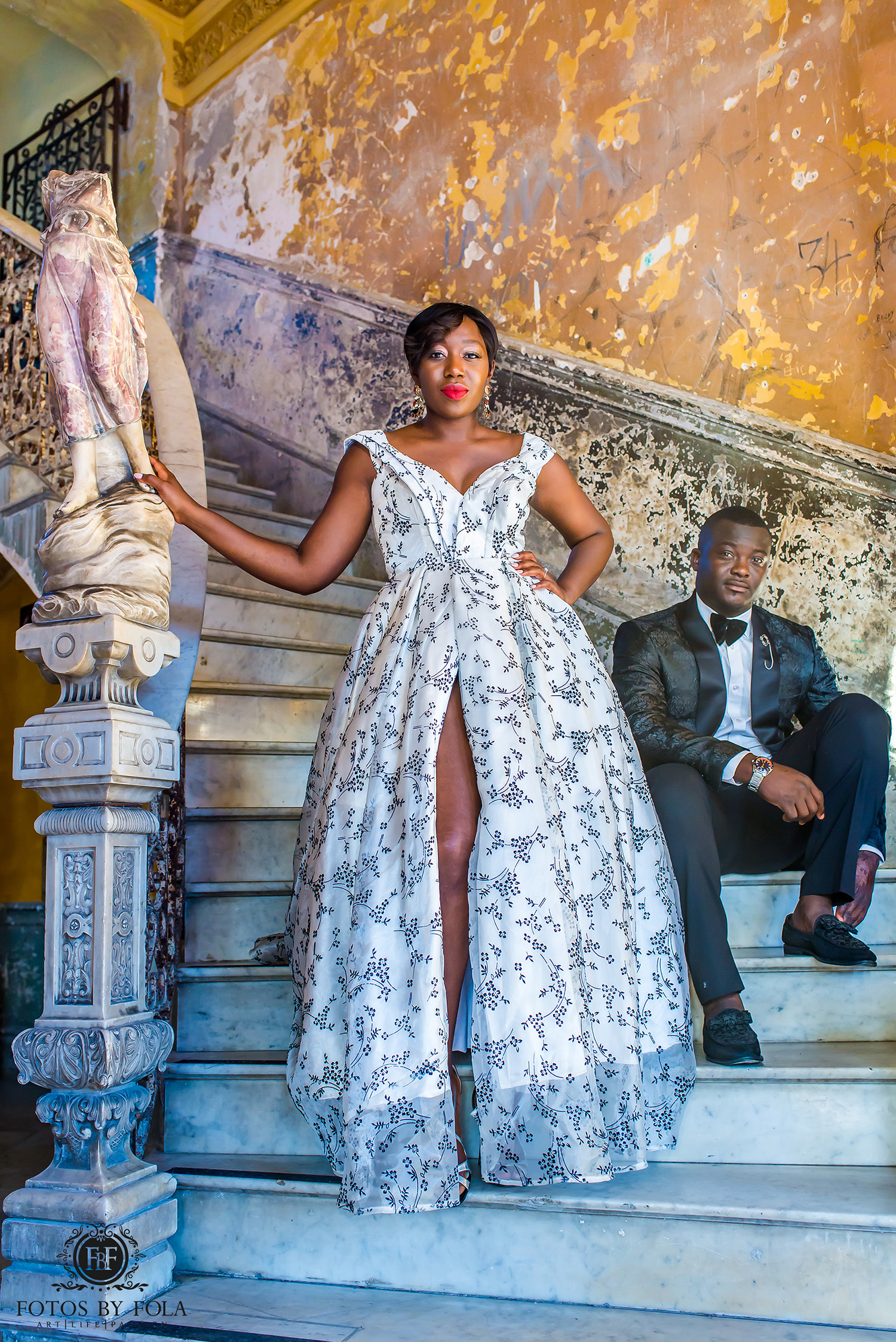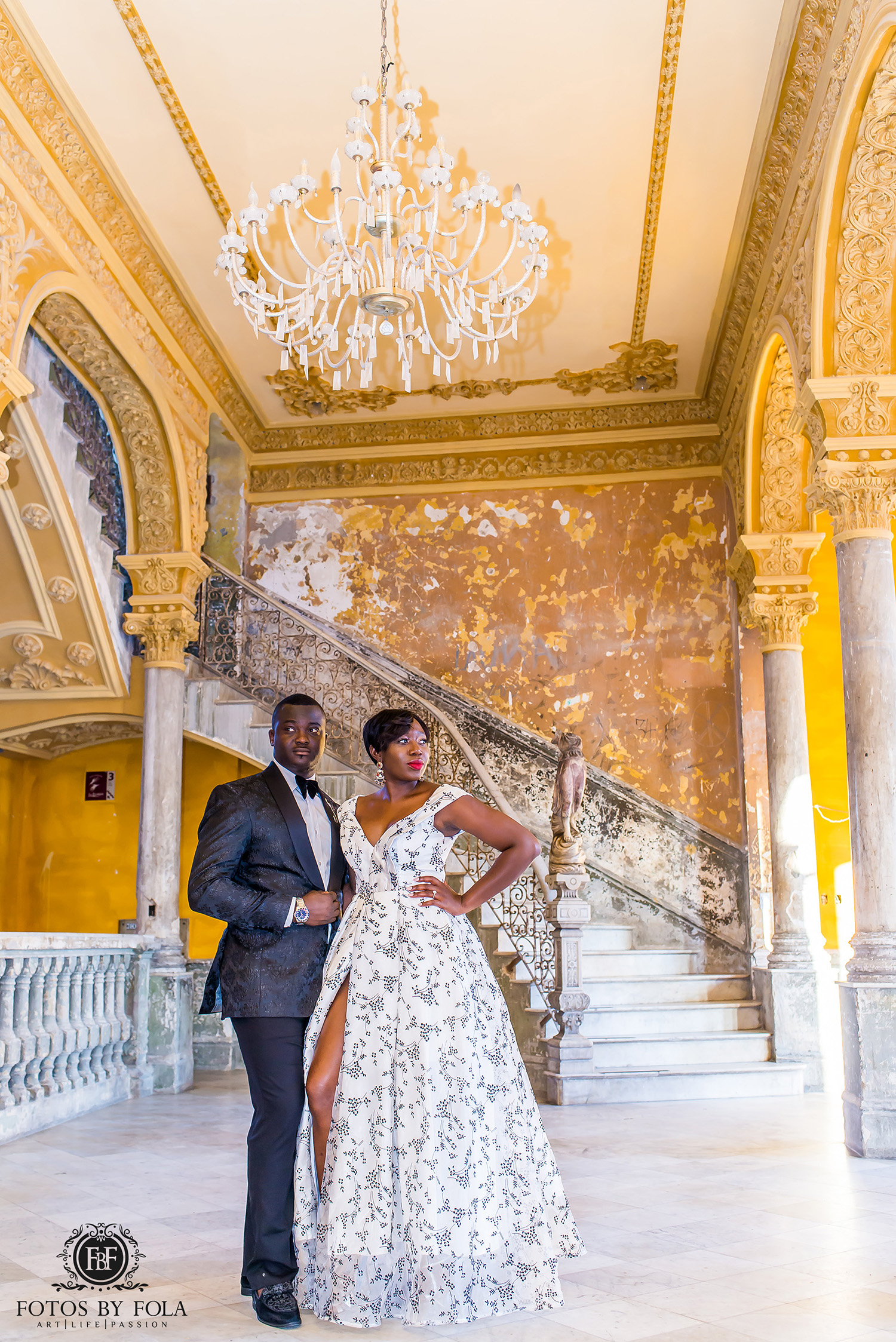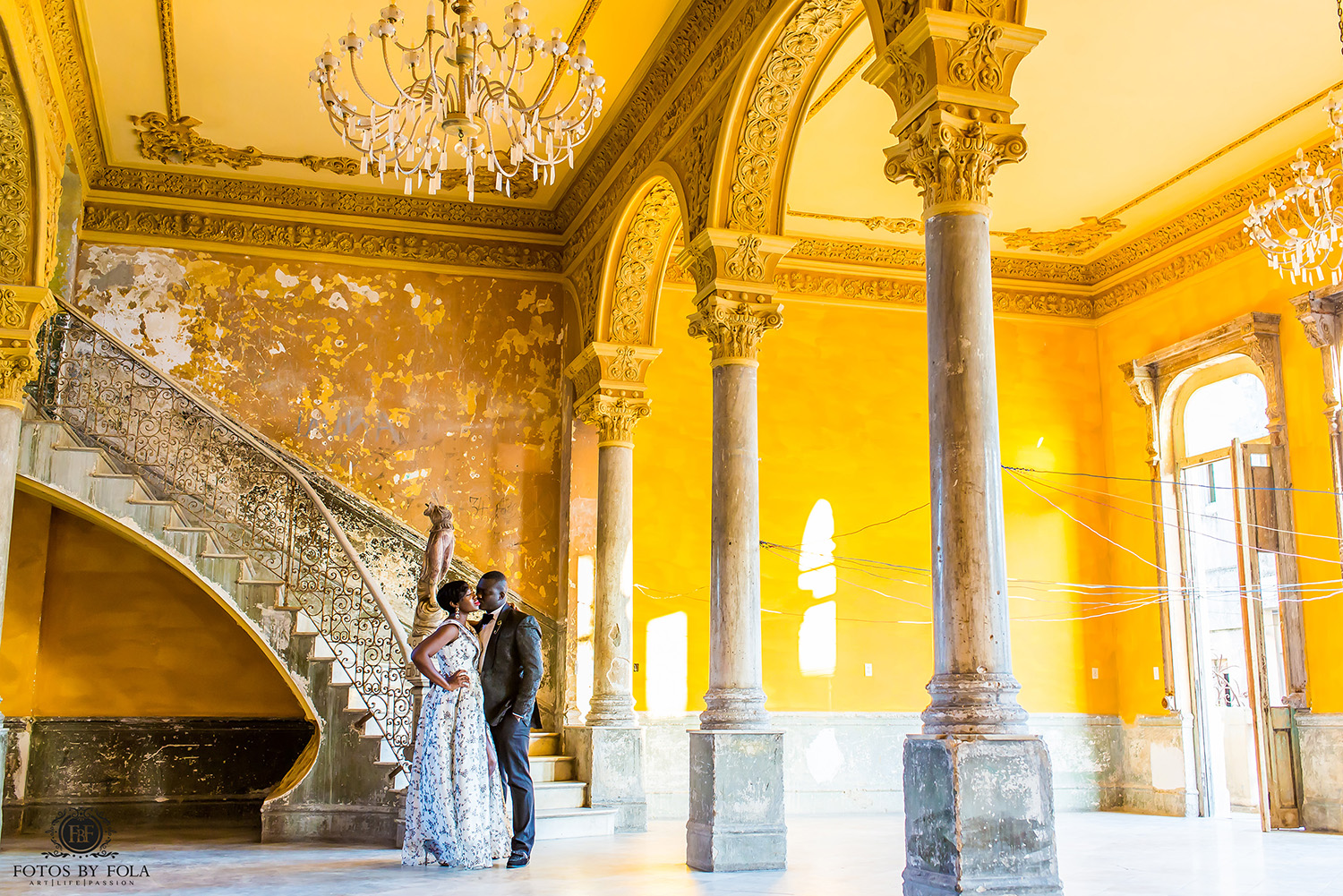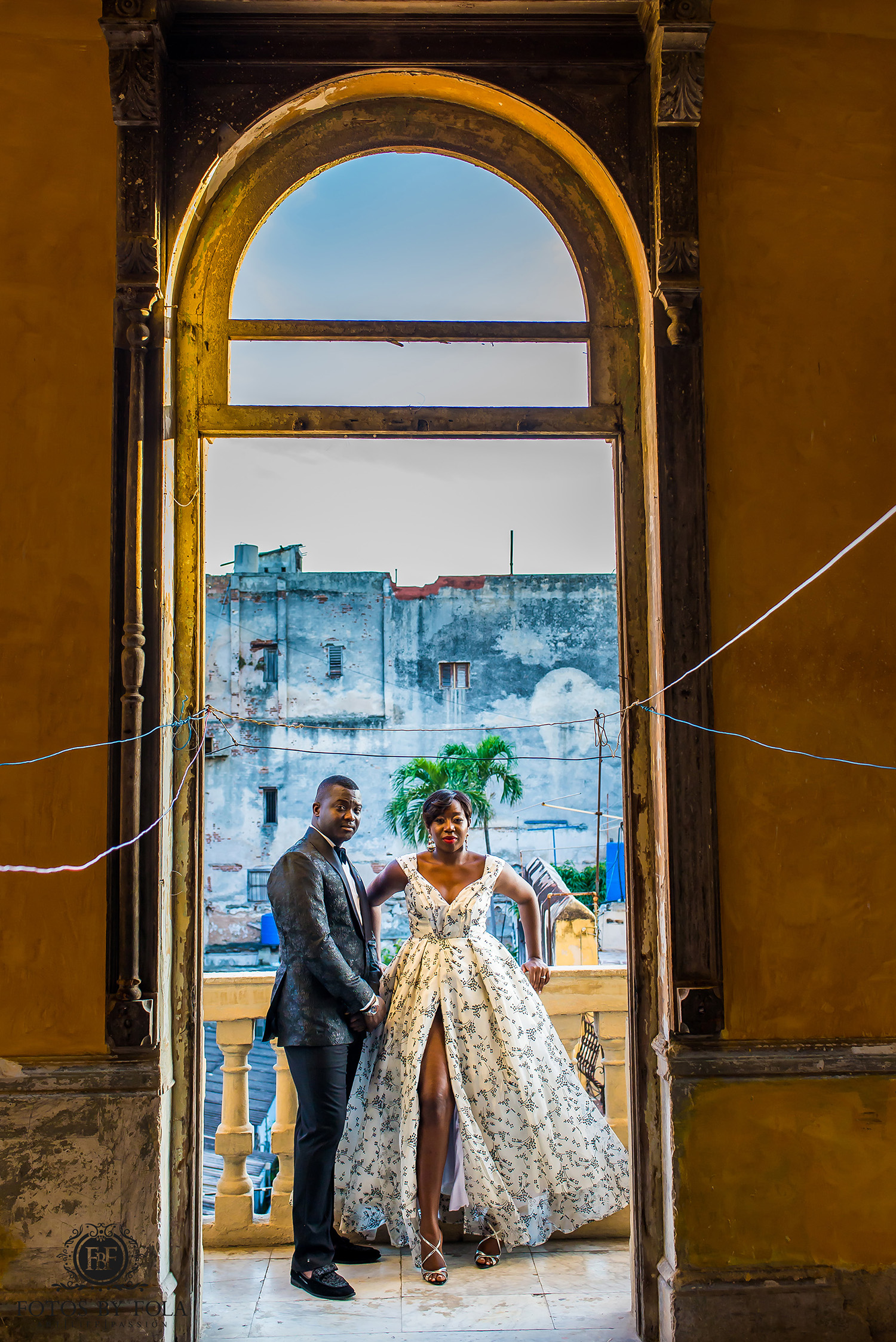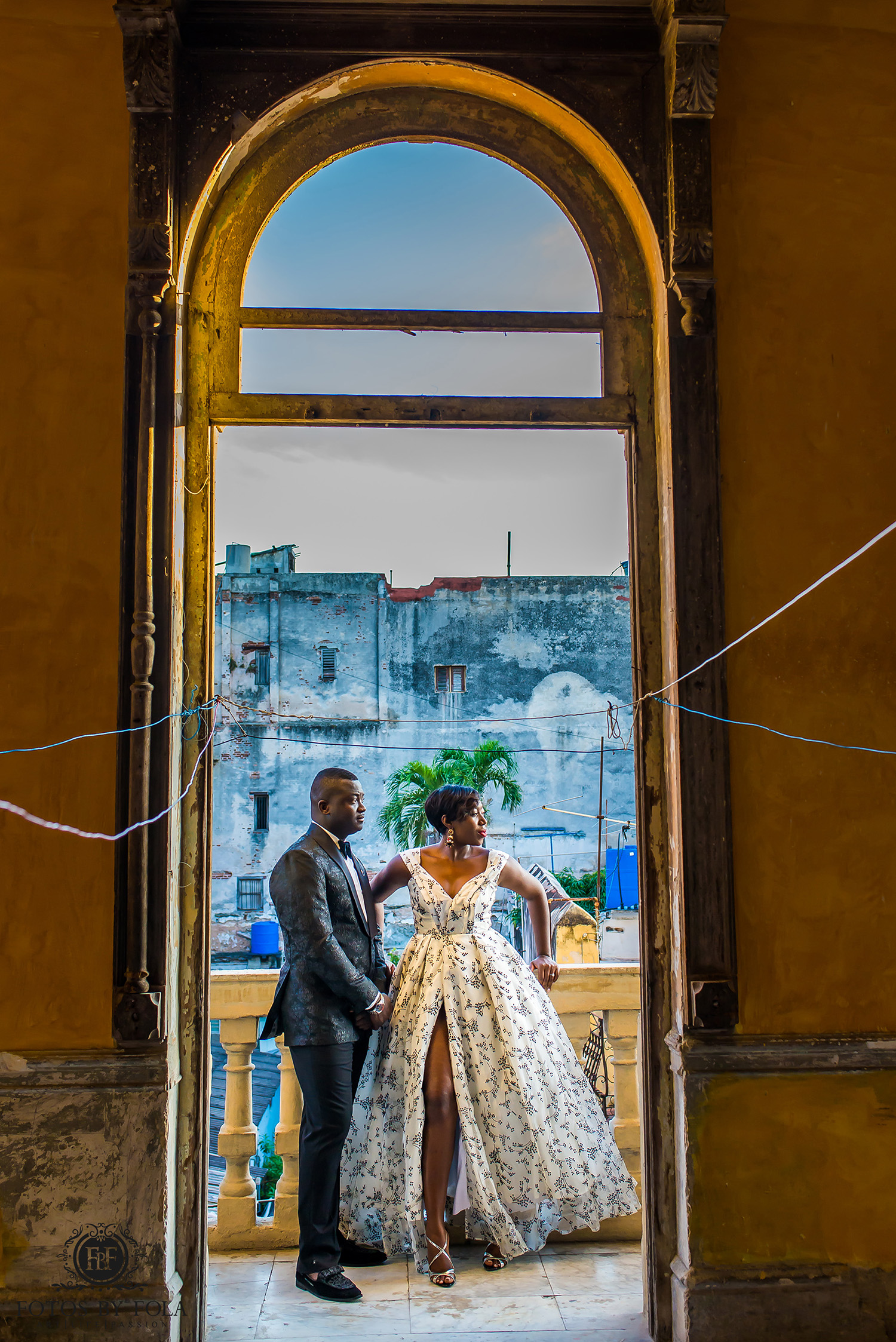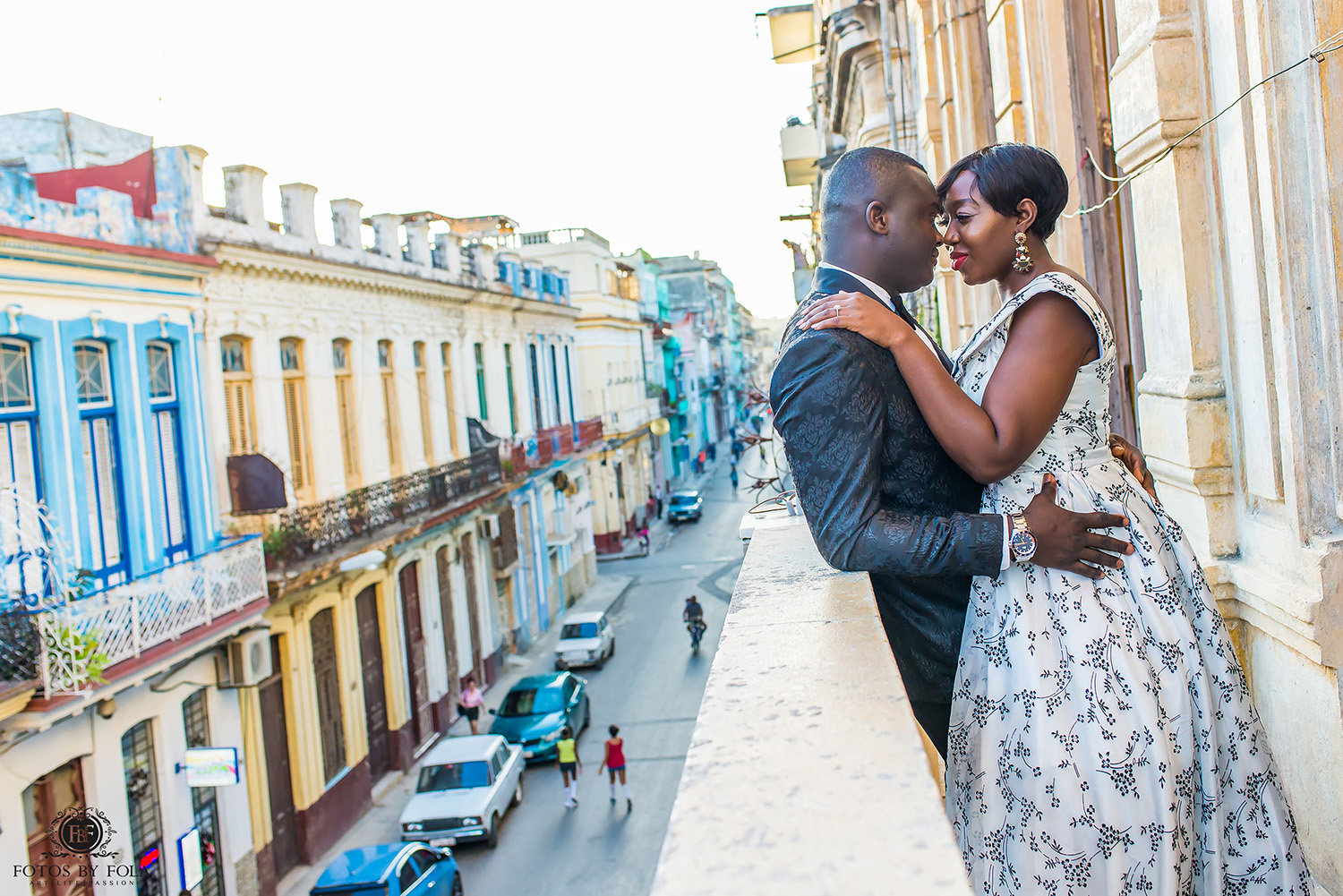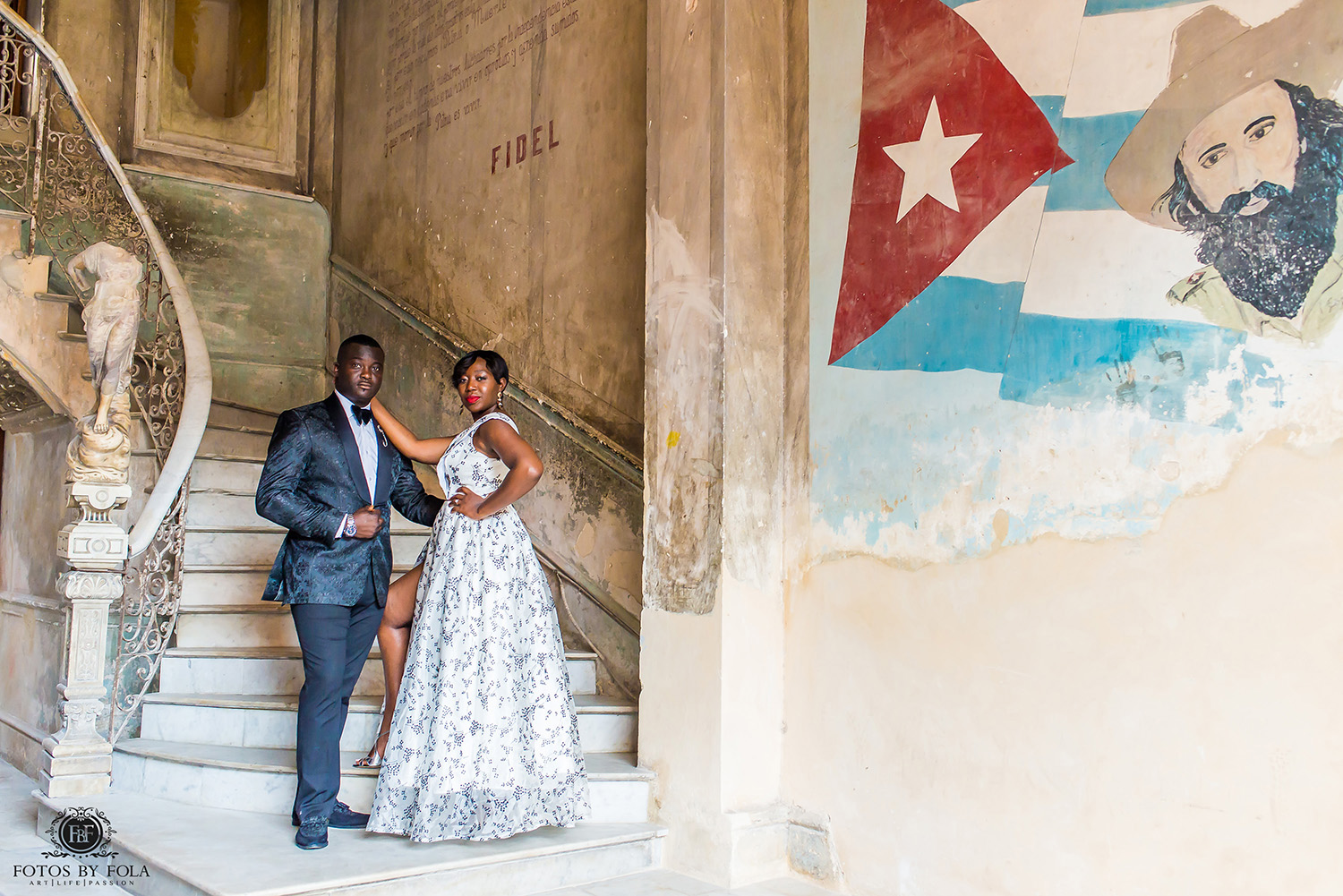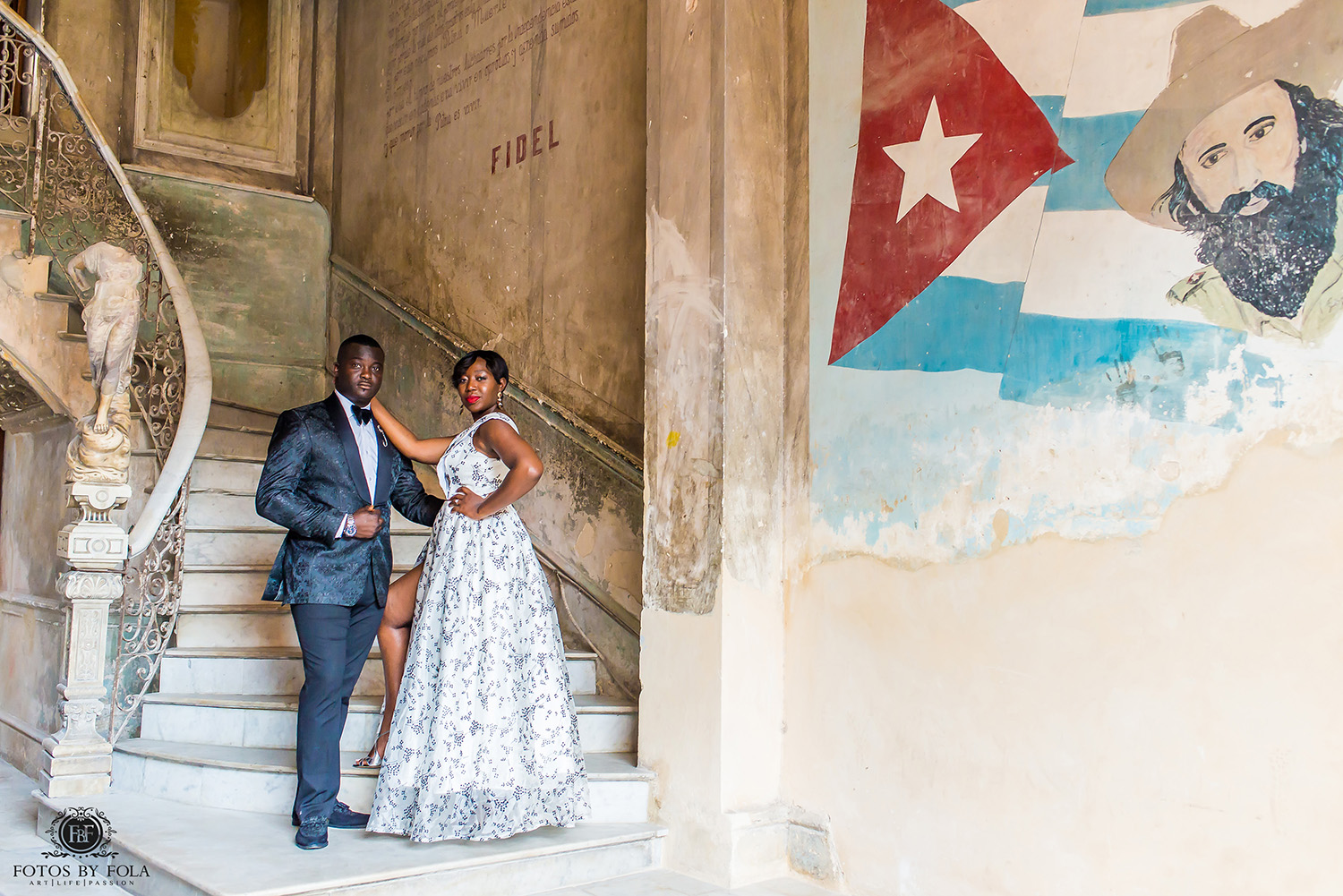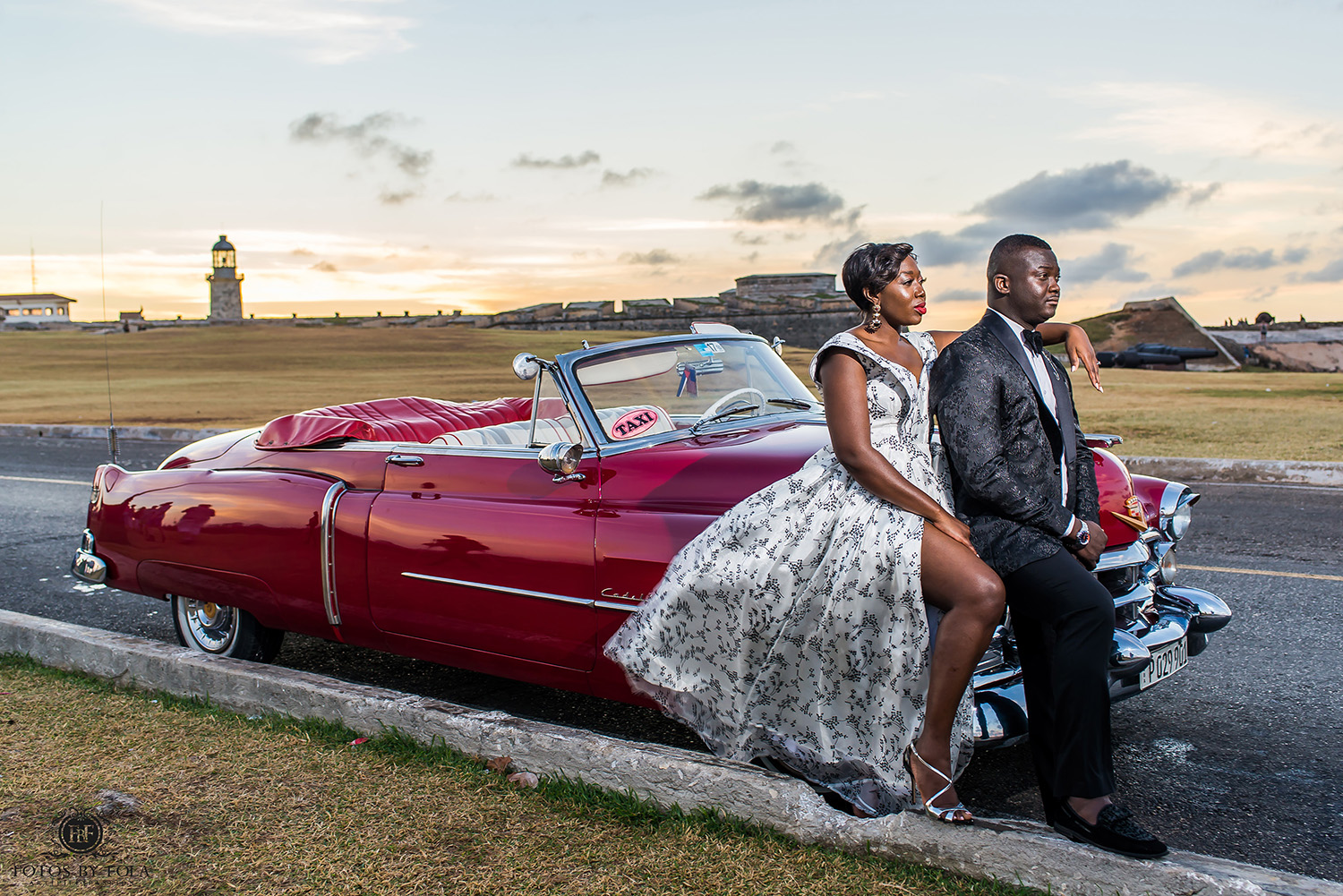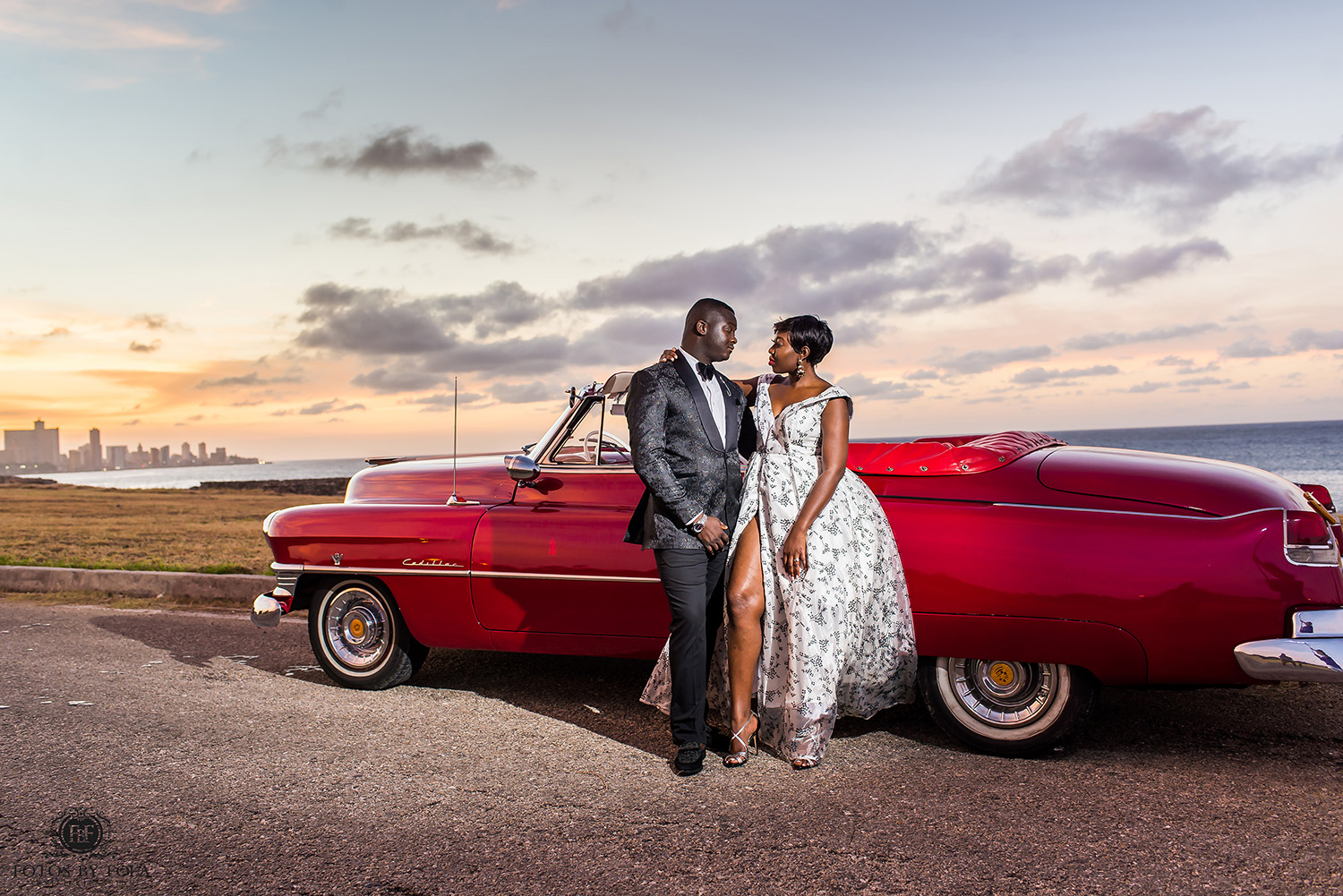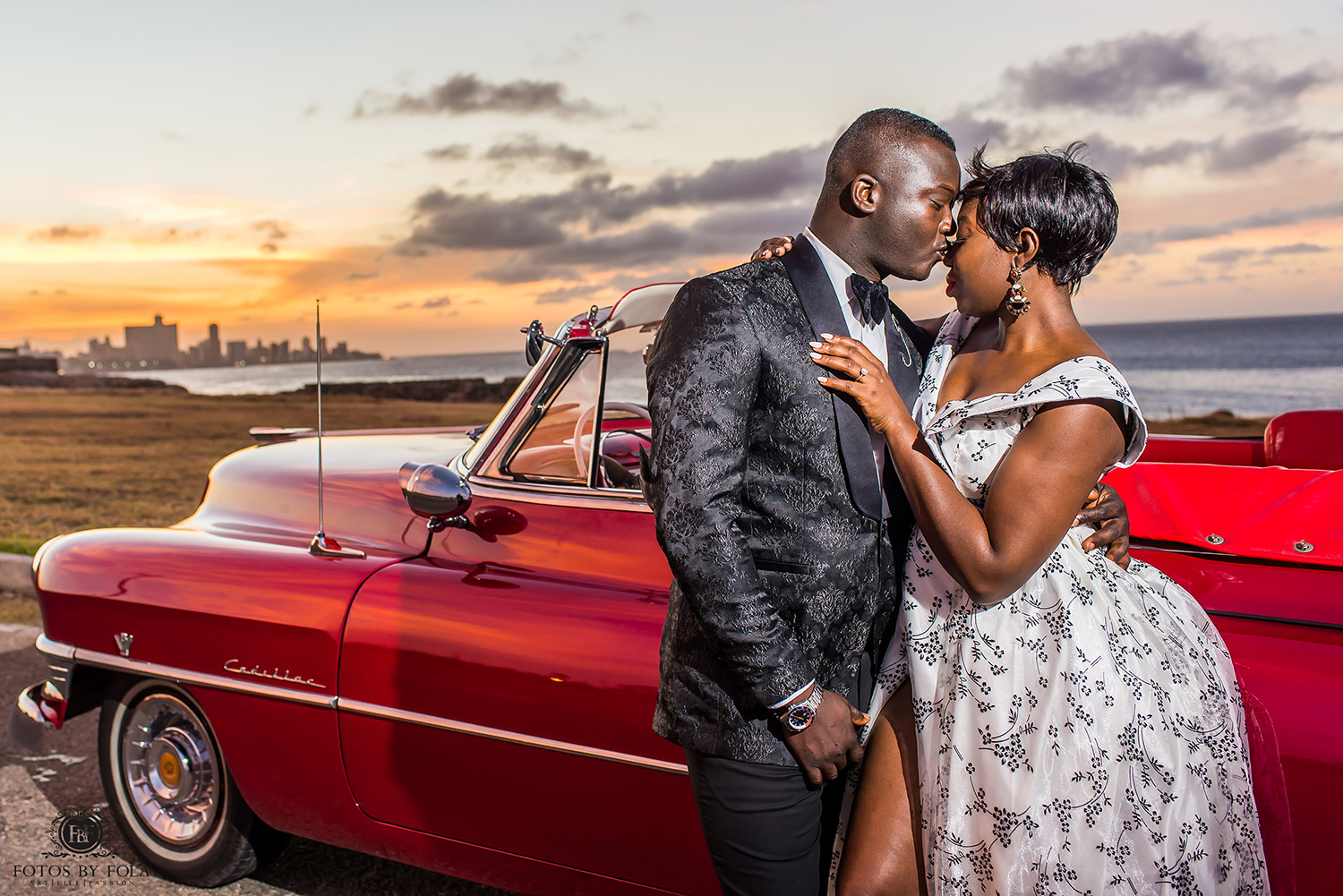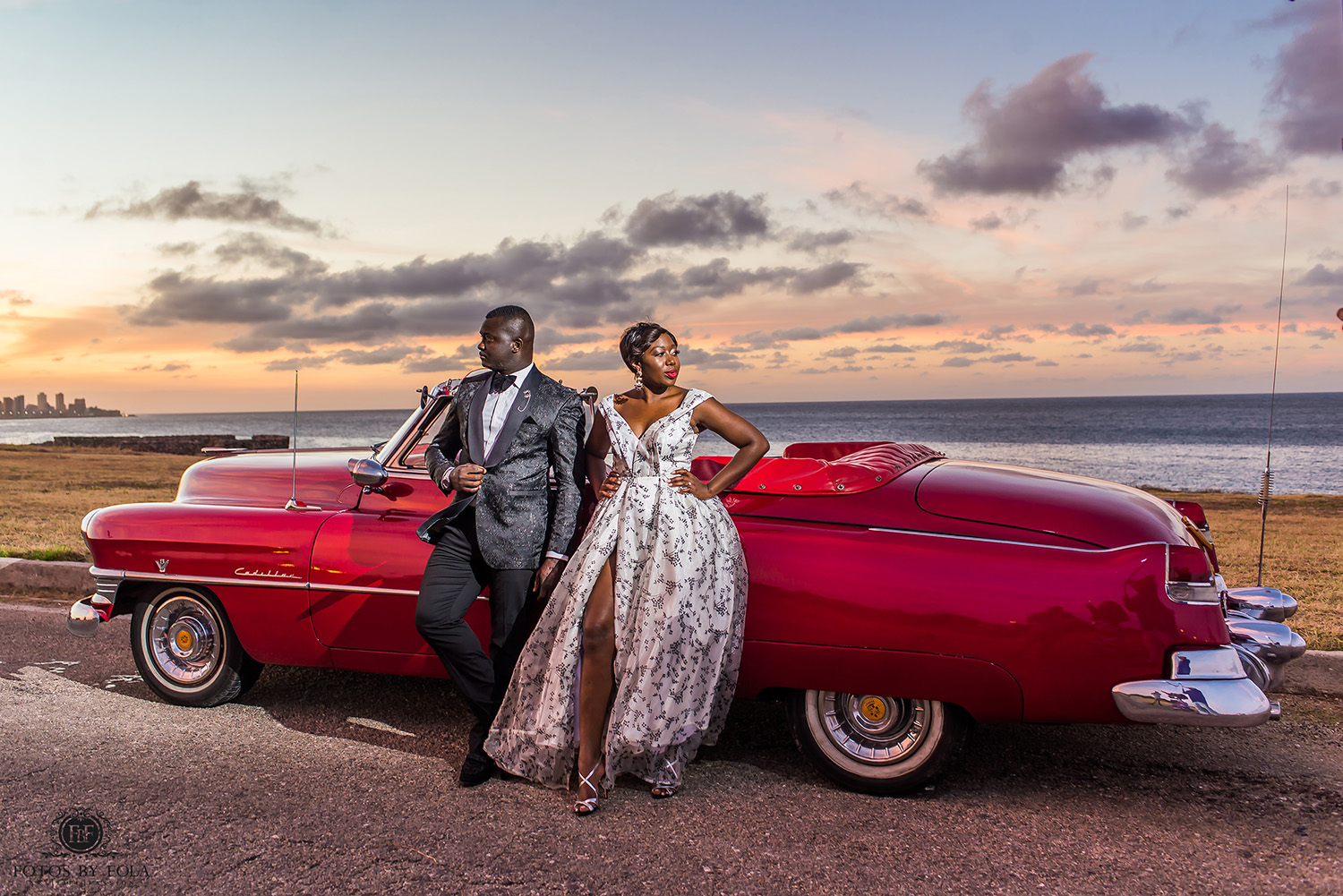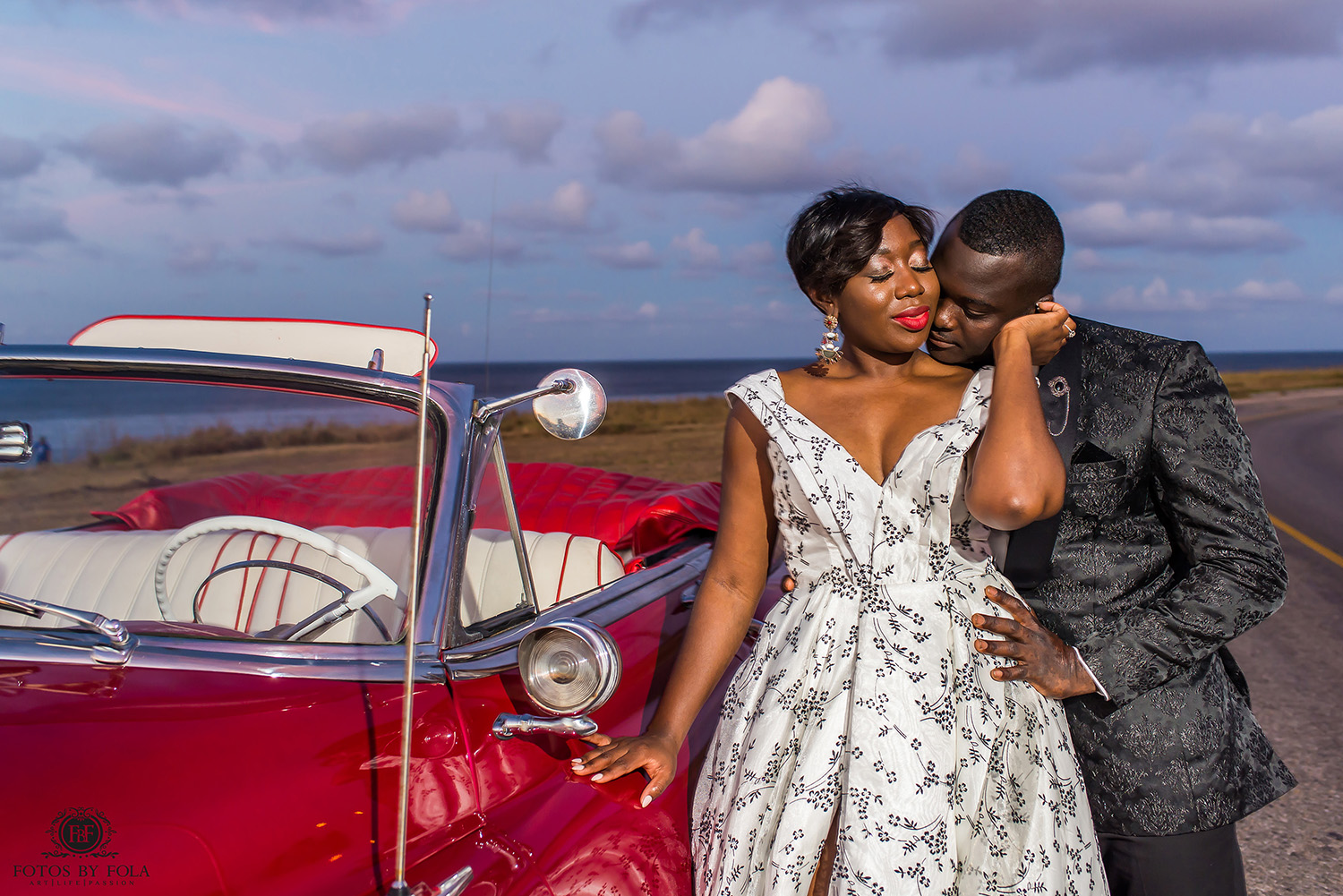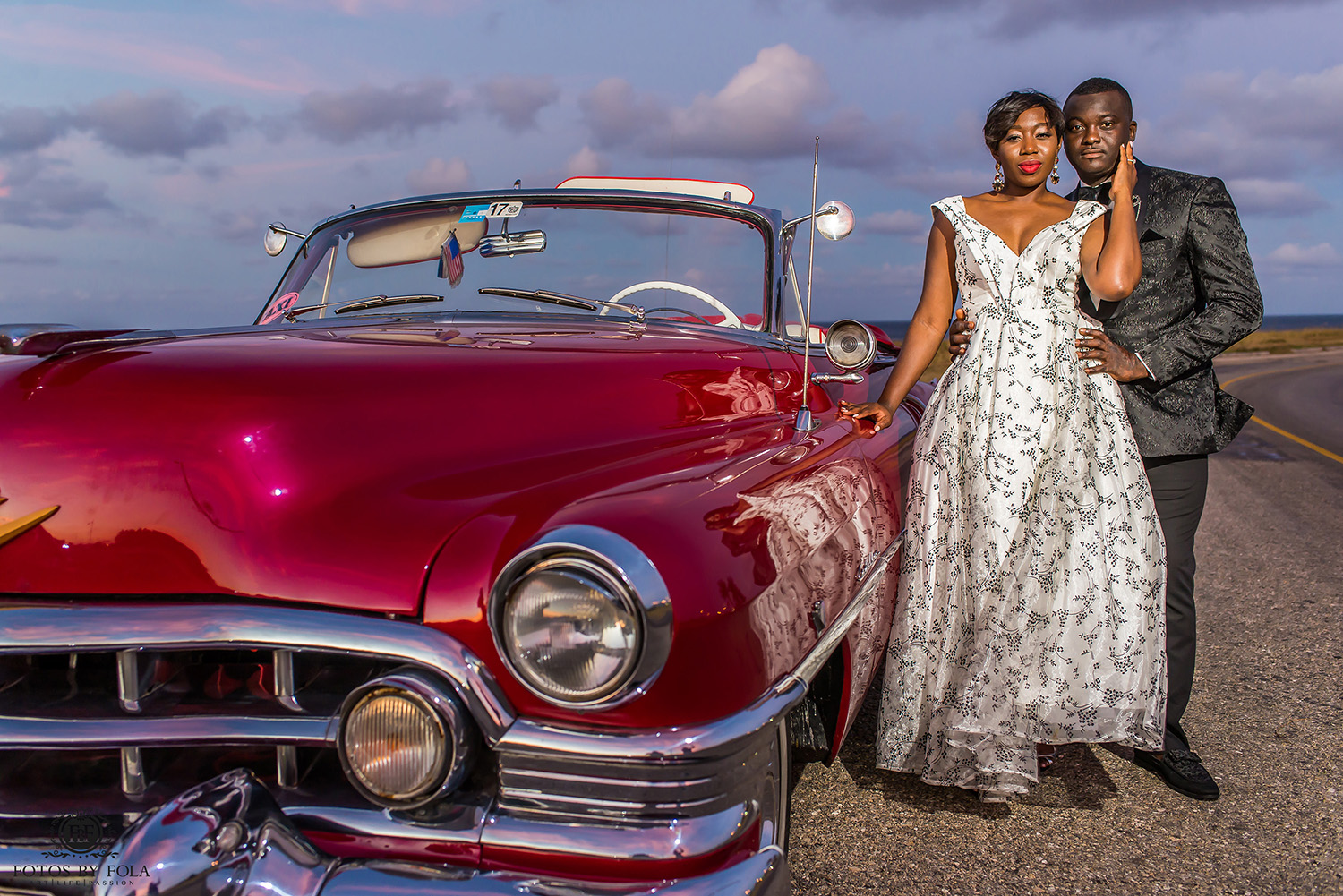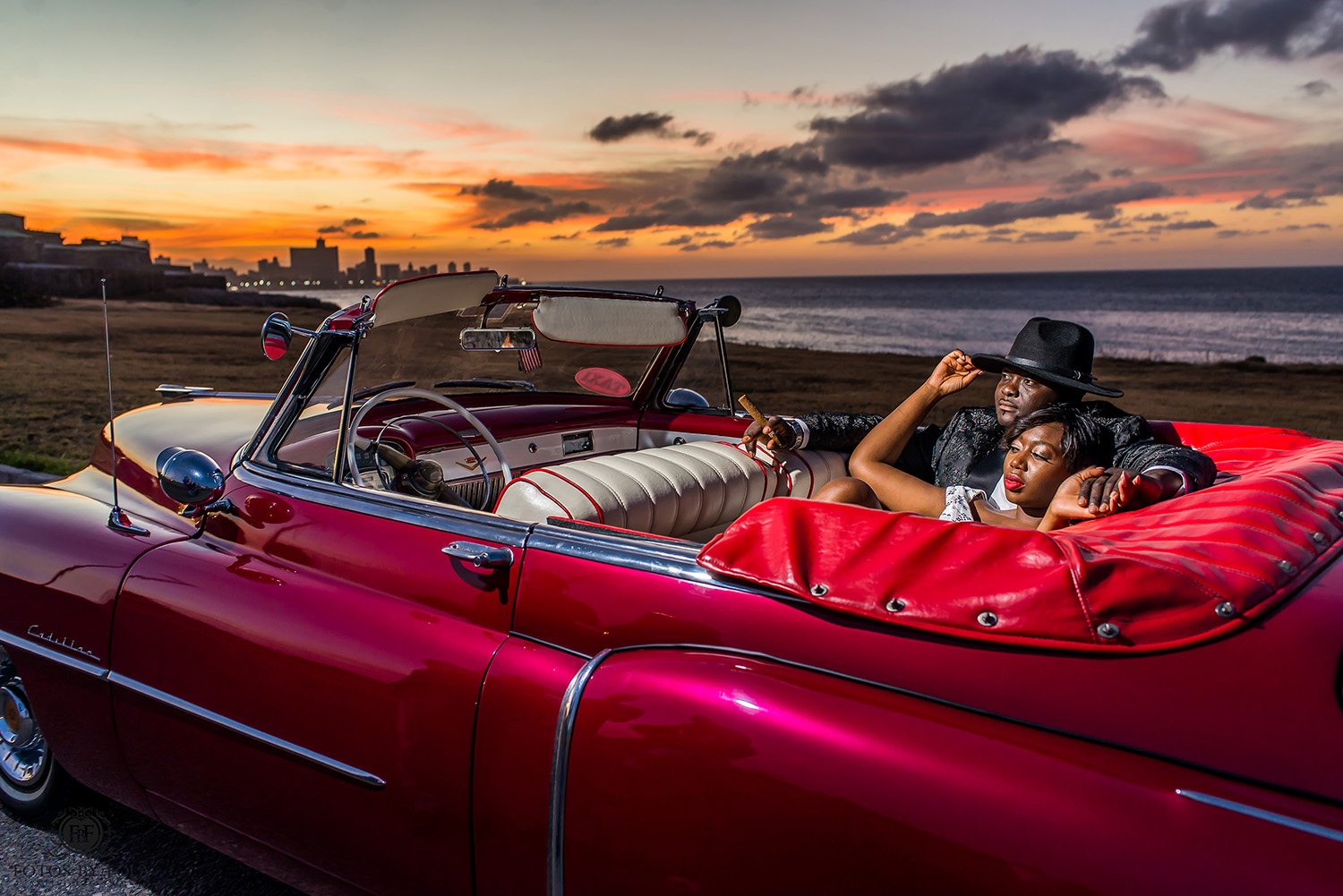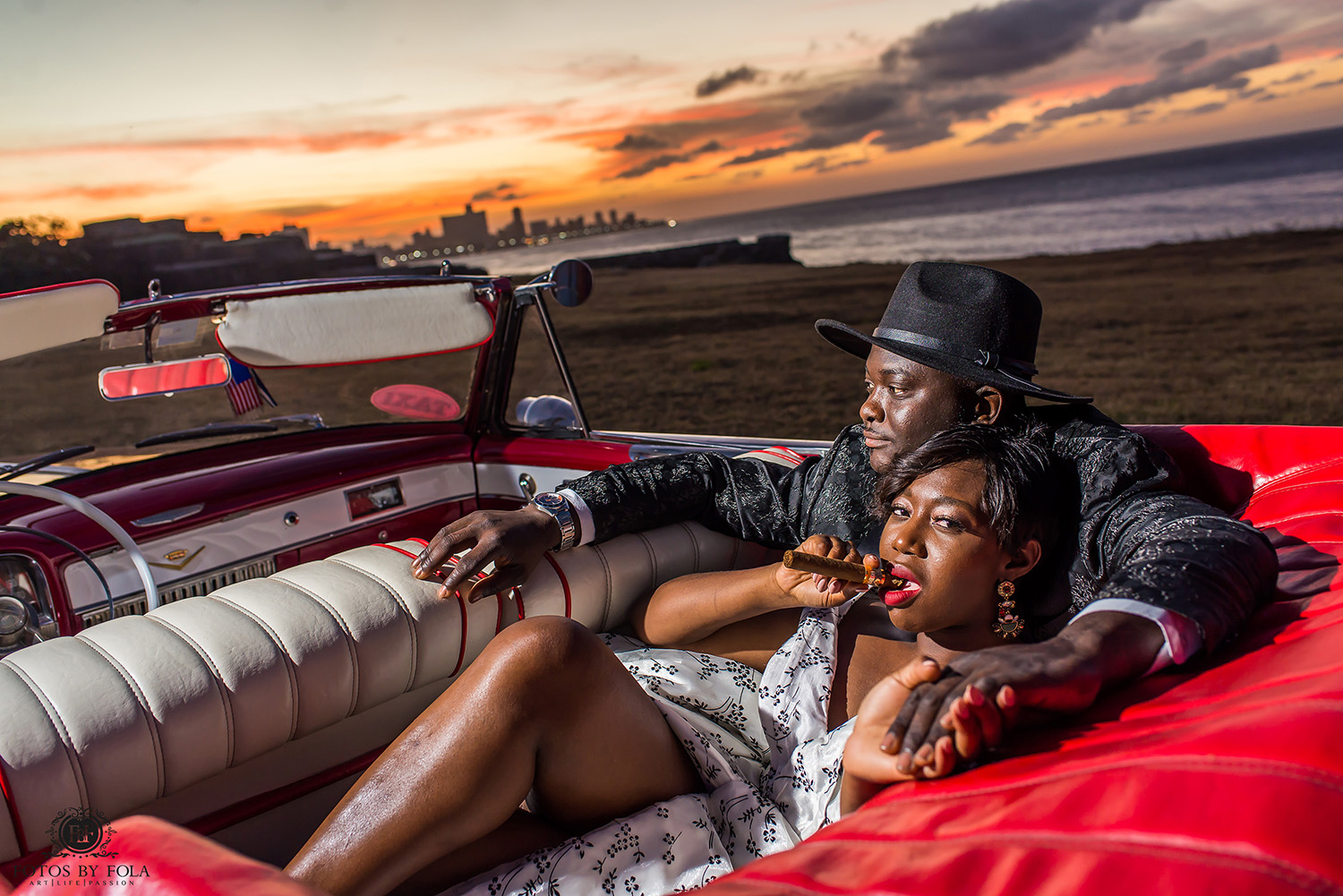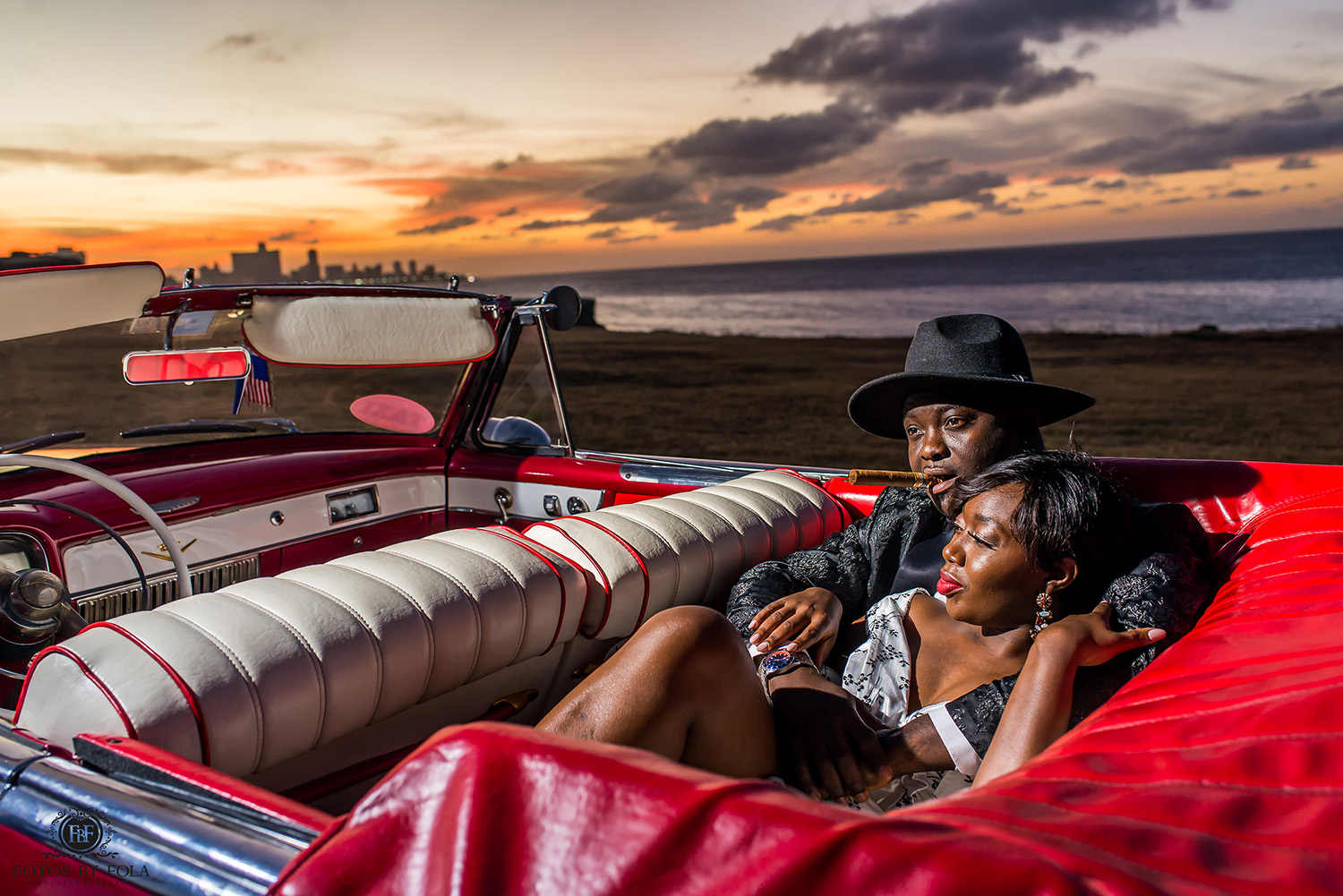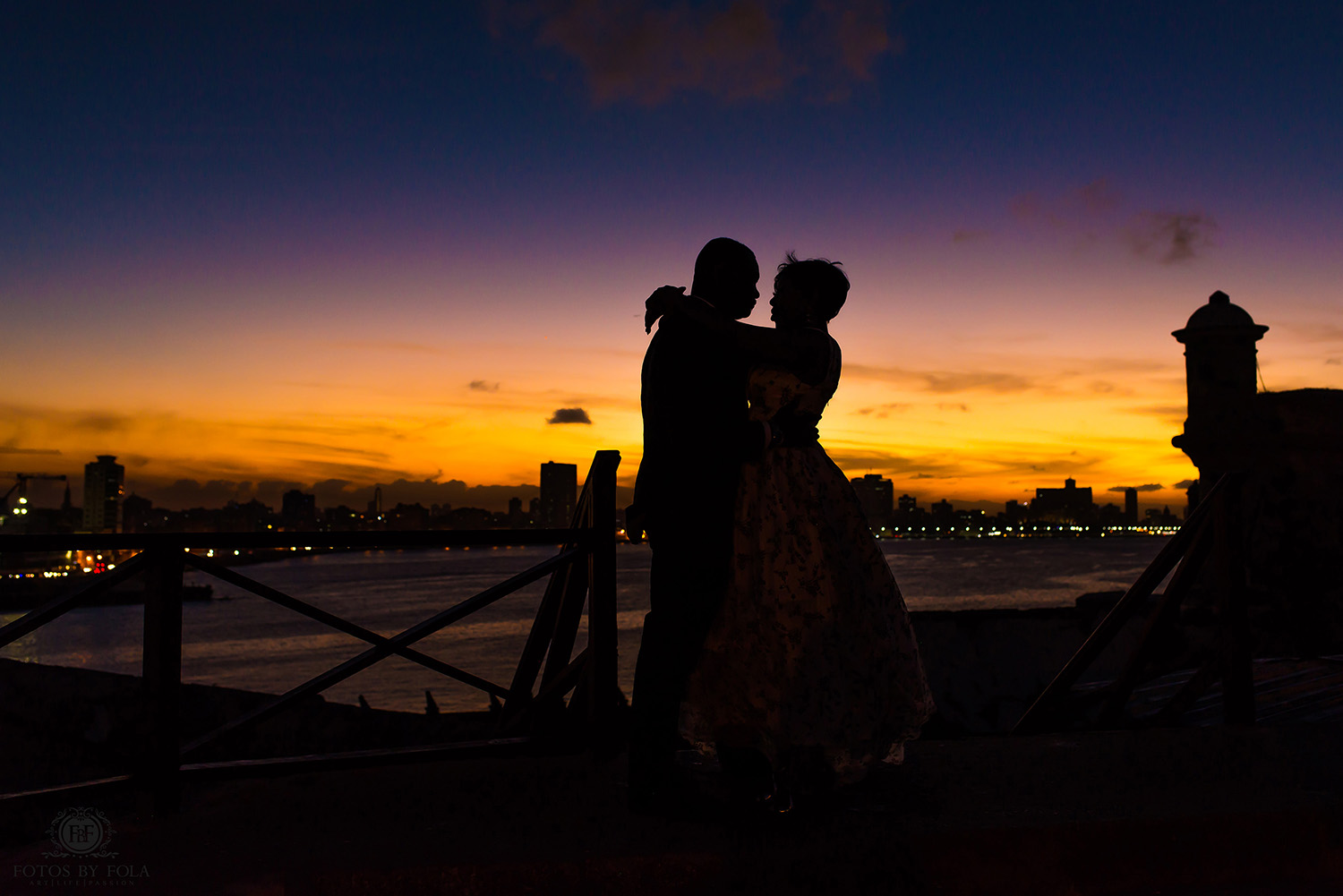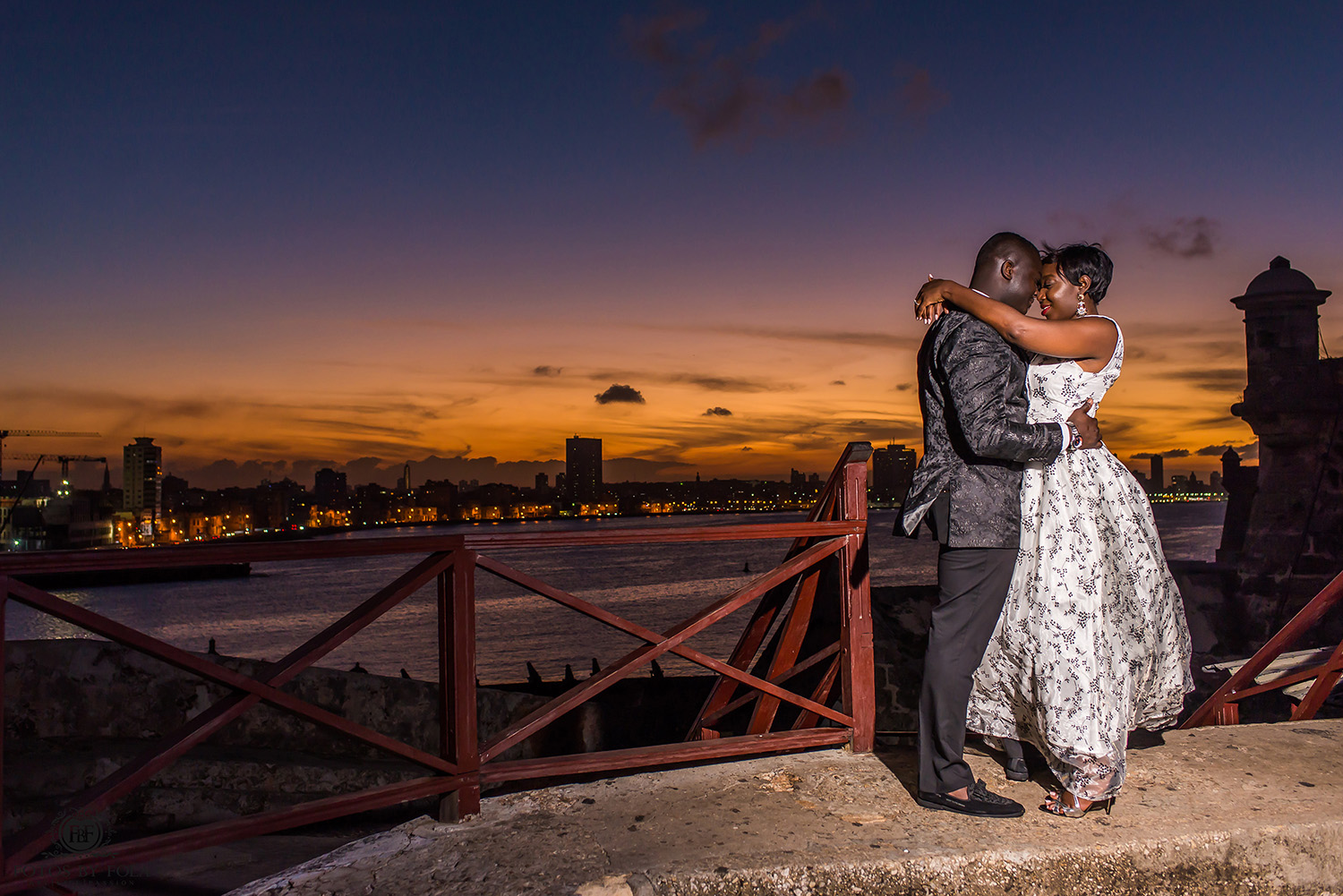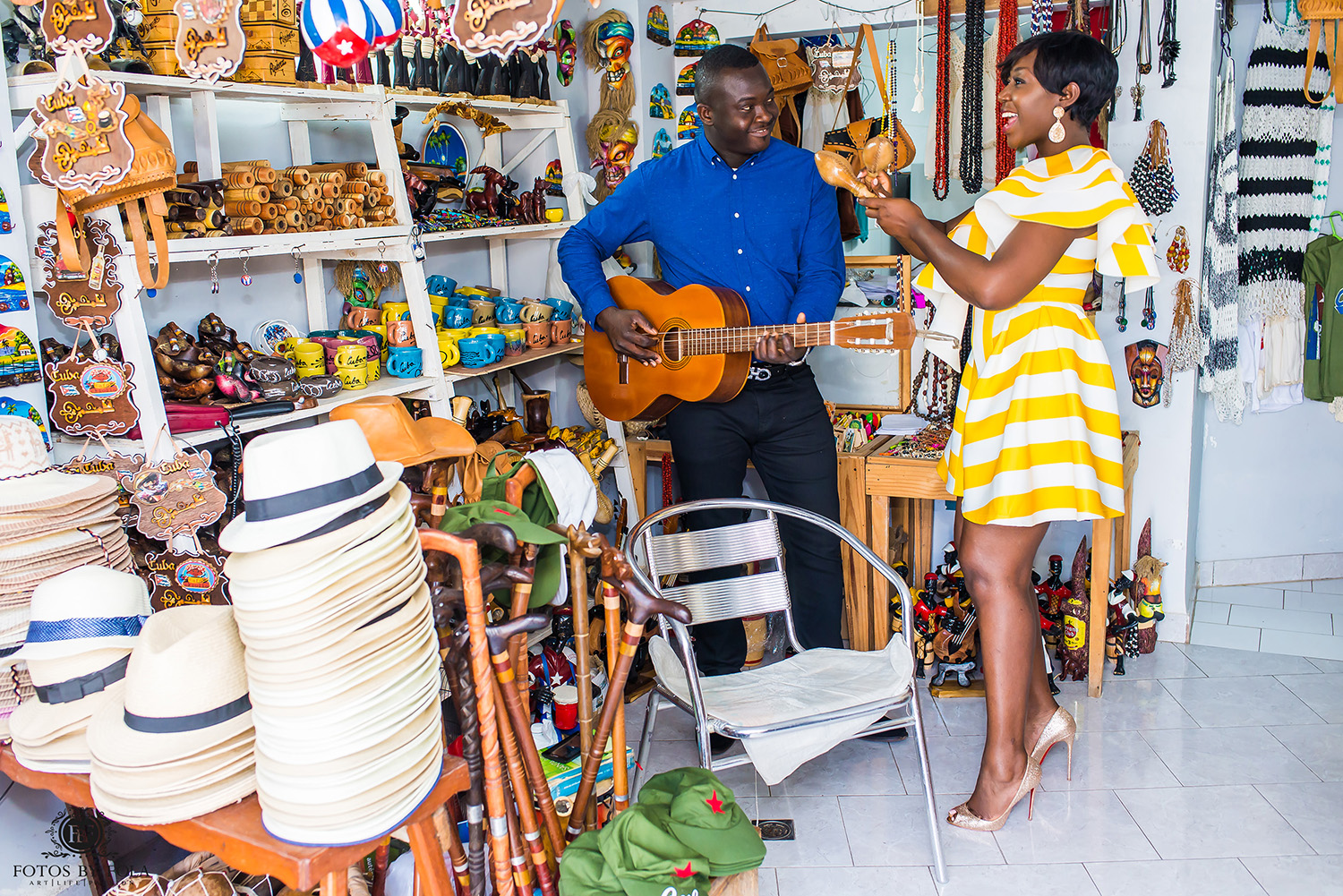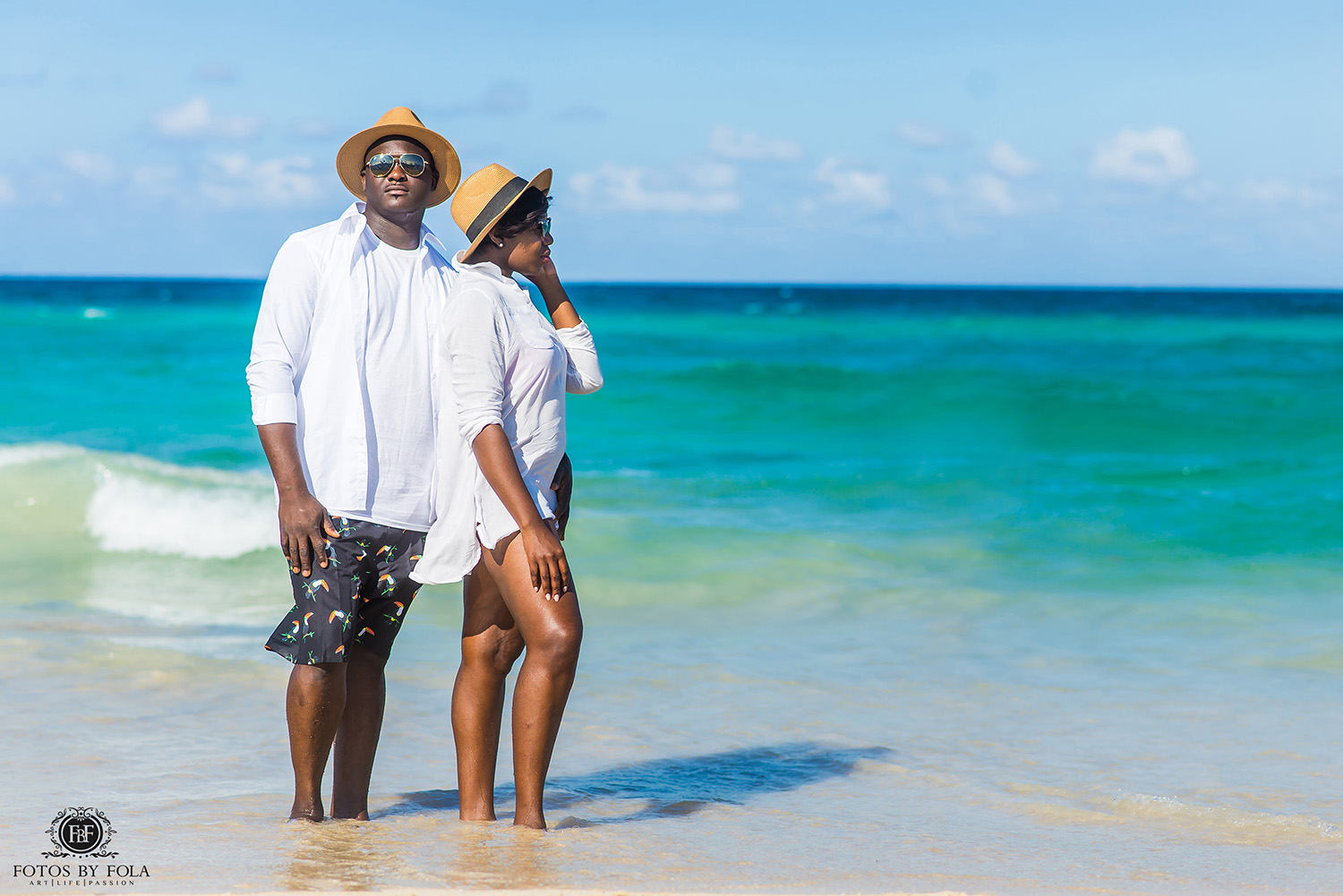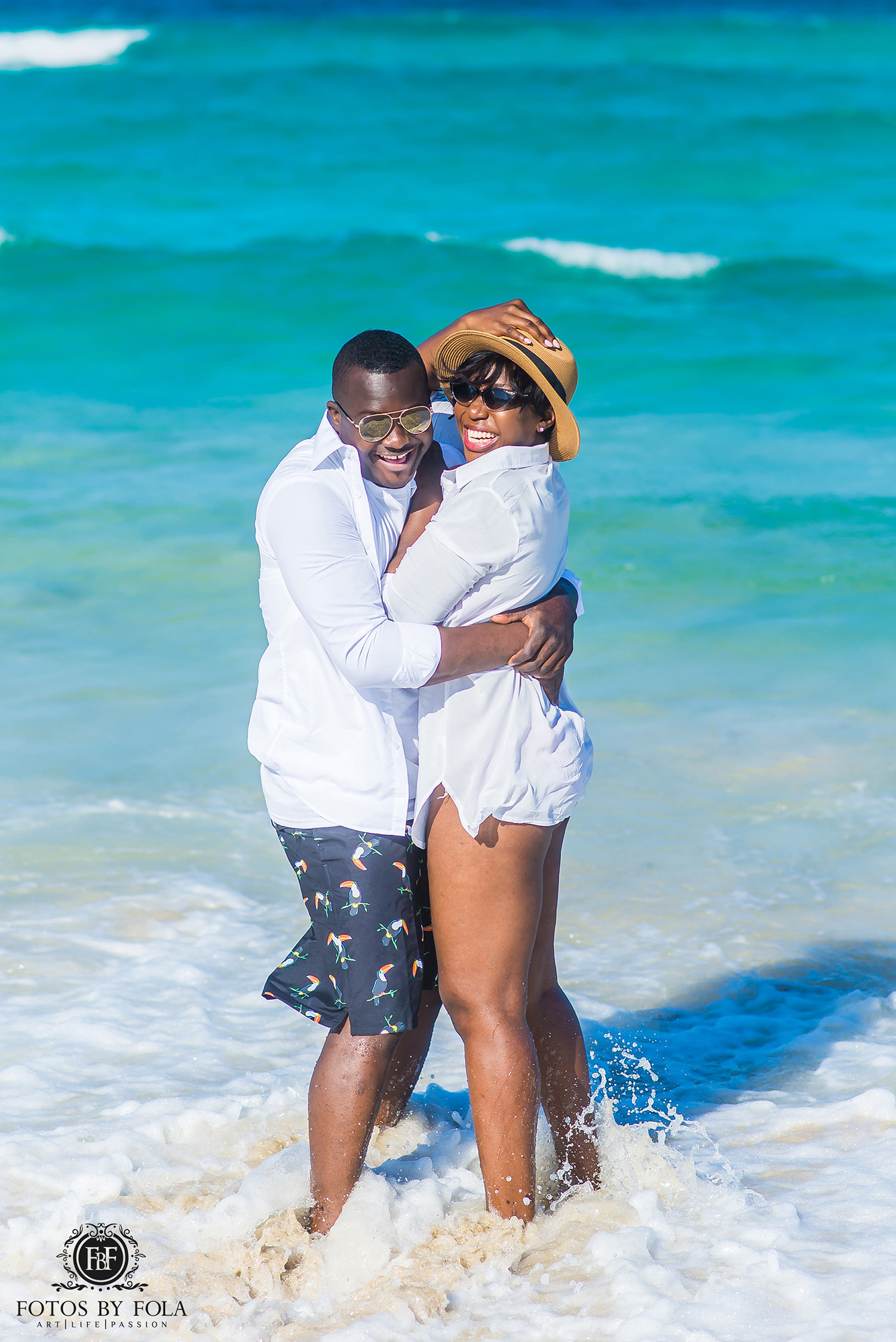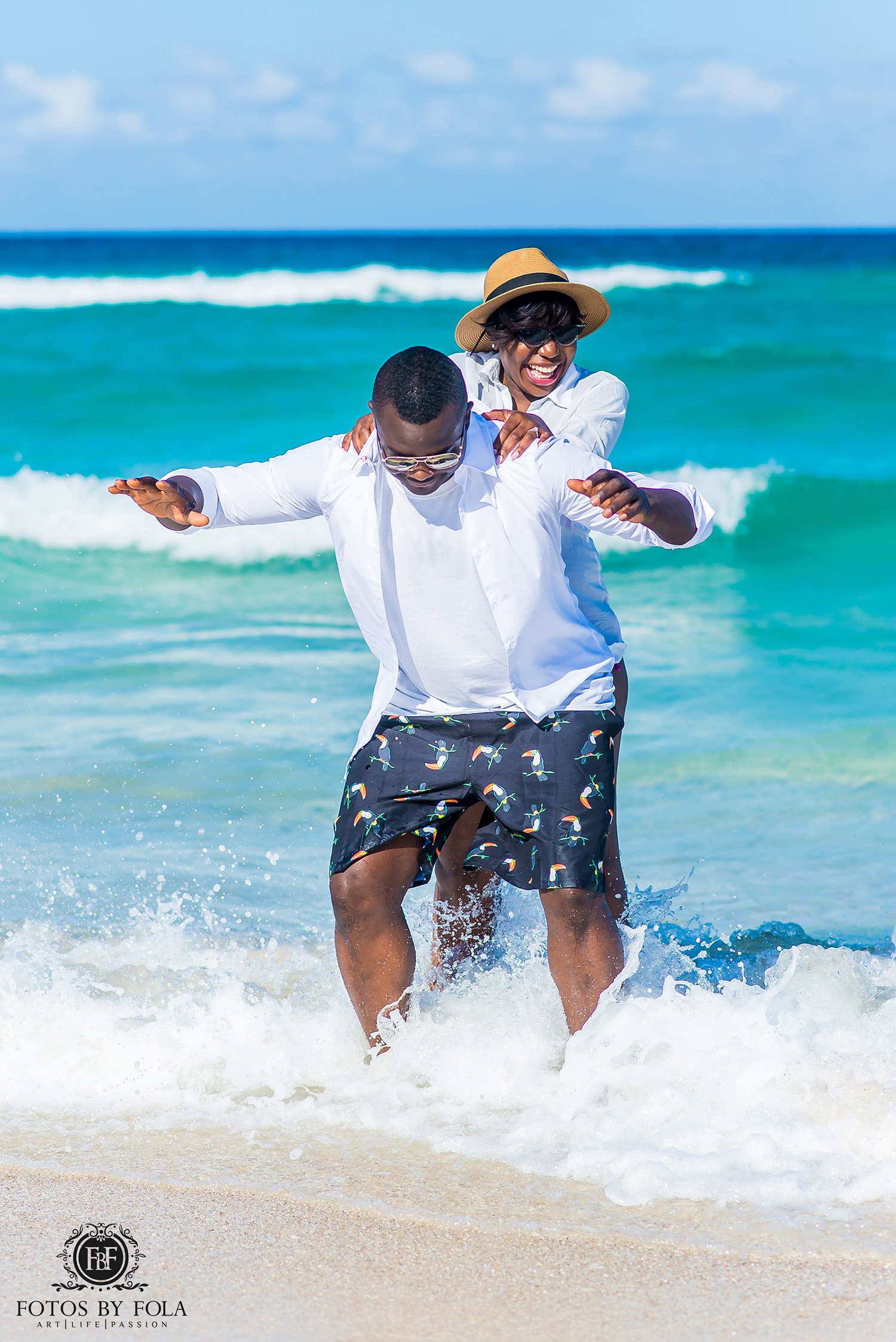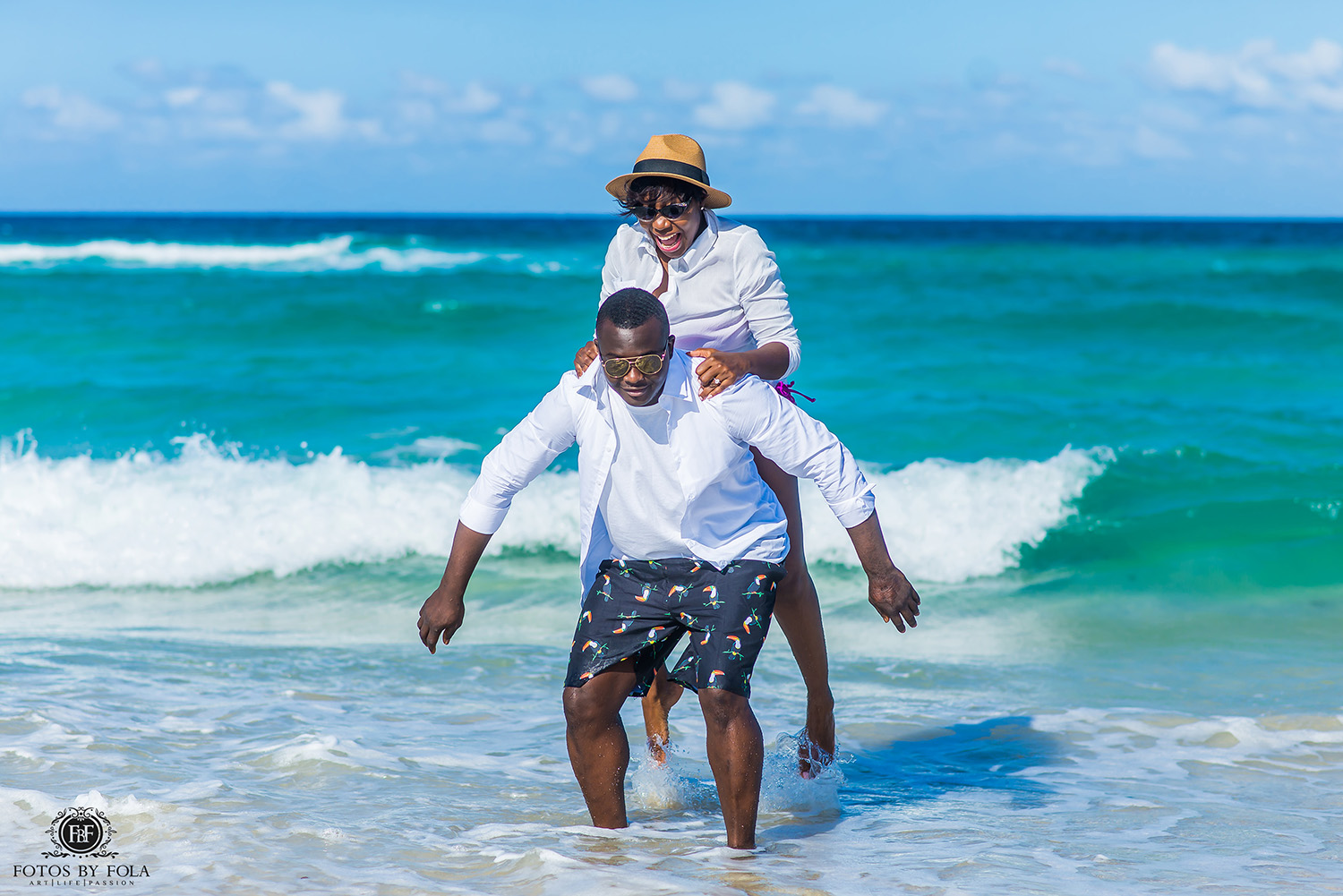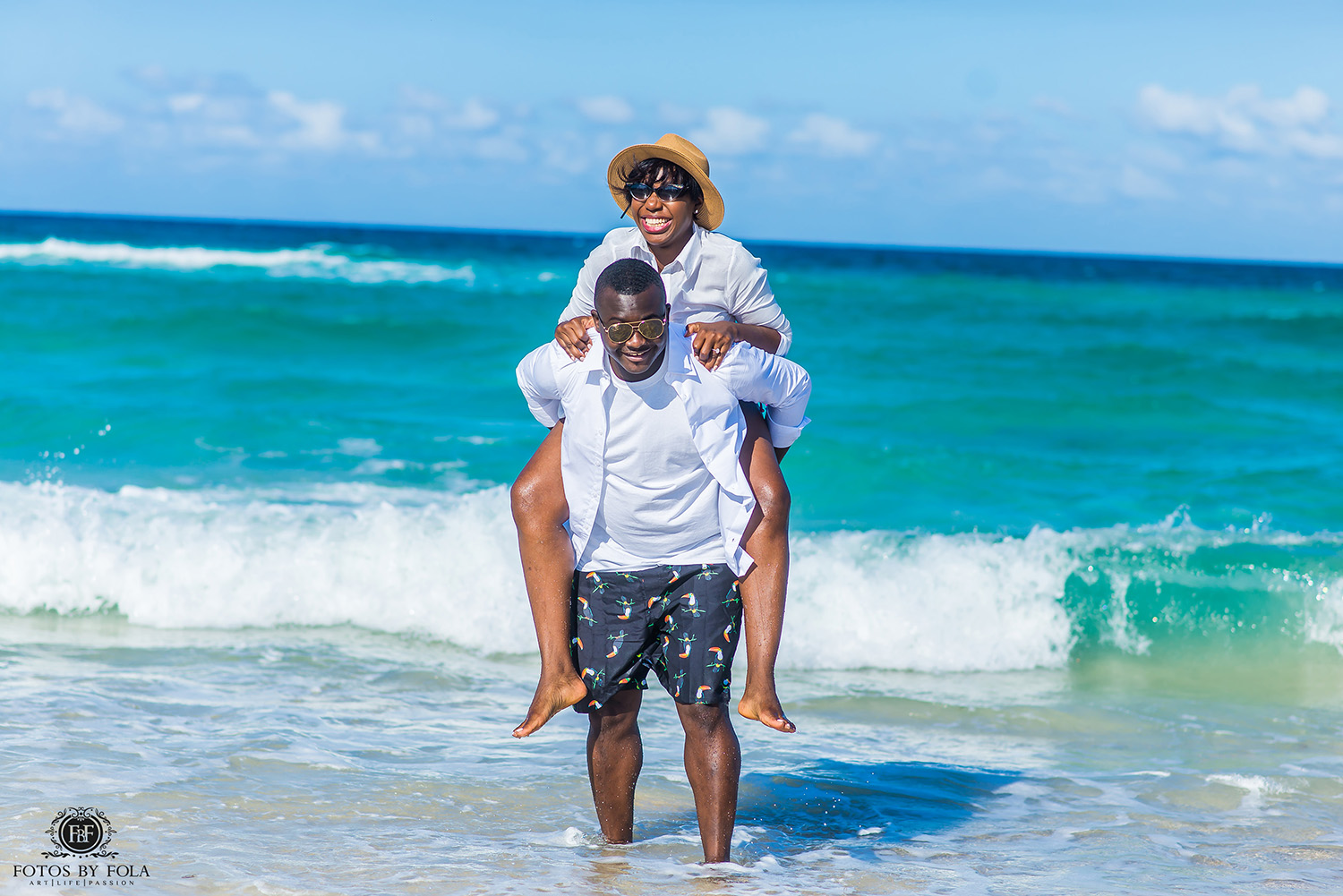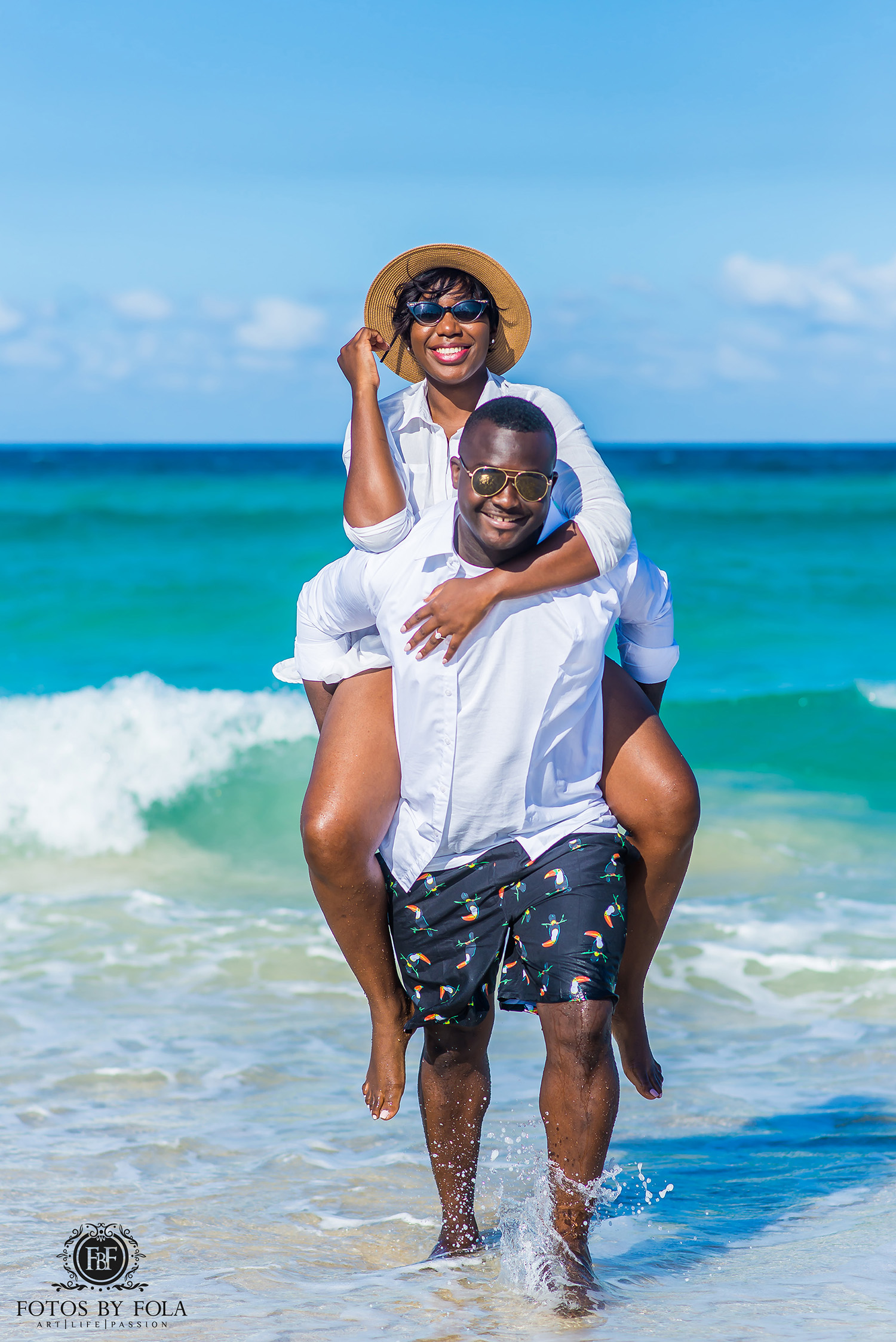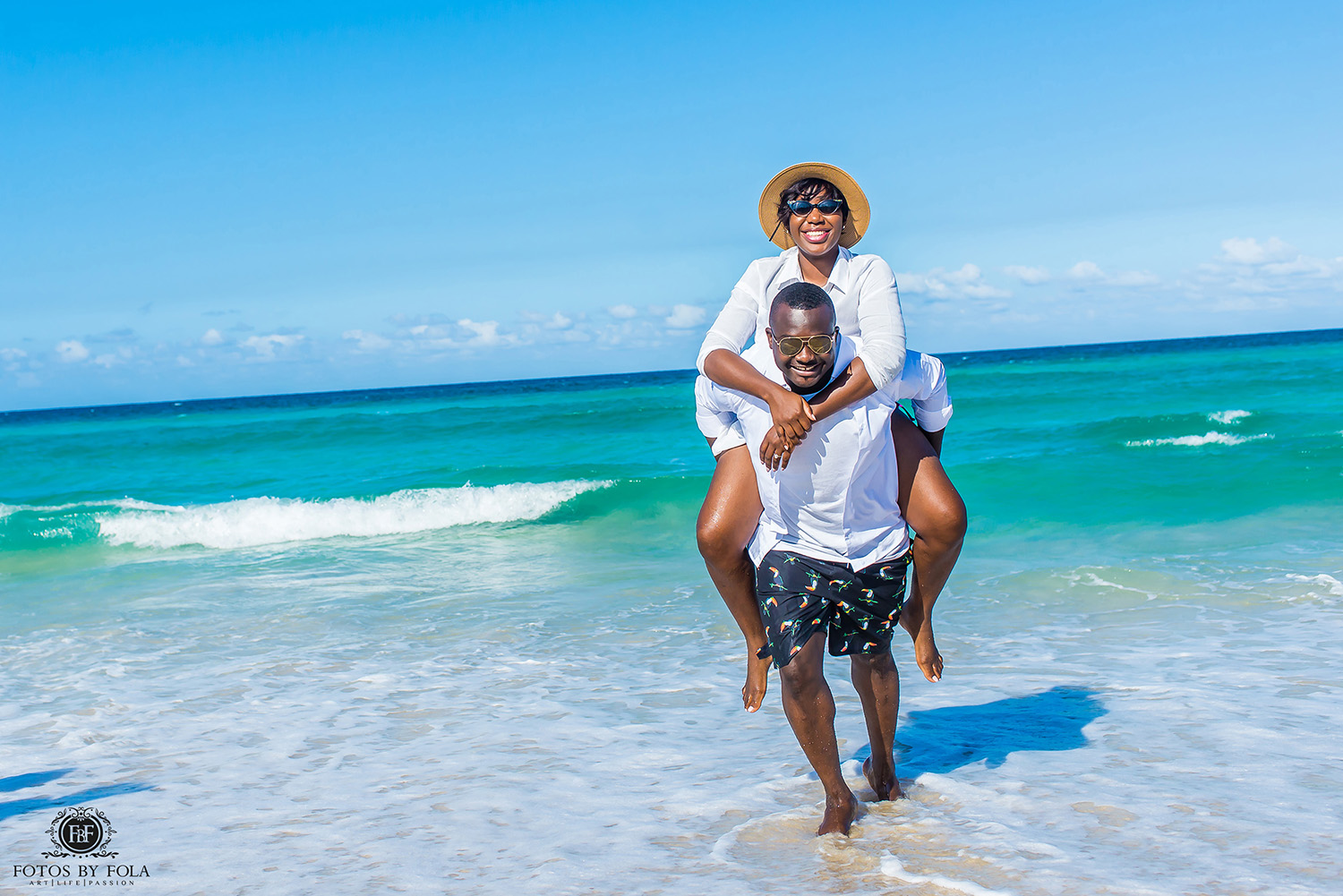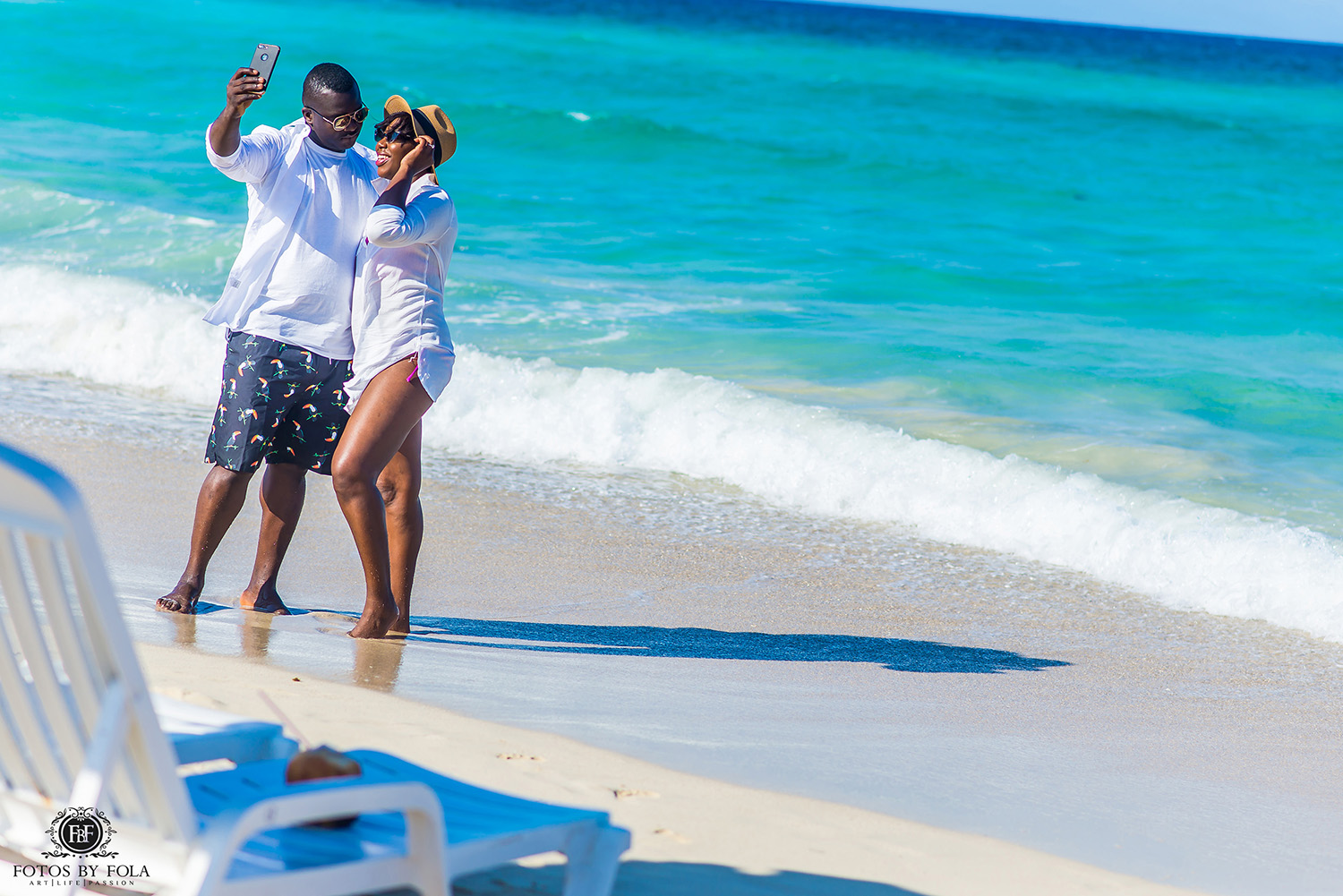 Atlanta Wedding photographer, Ciudad De La Habana, Cuba, destination wedding photographer, Fotos by Fola, Havana, Havana Cathedral, Havana Cuba Engagement Shoot, La Guarida, Old Havana, Santa María