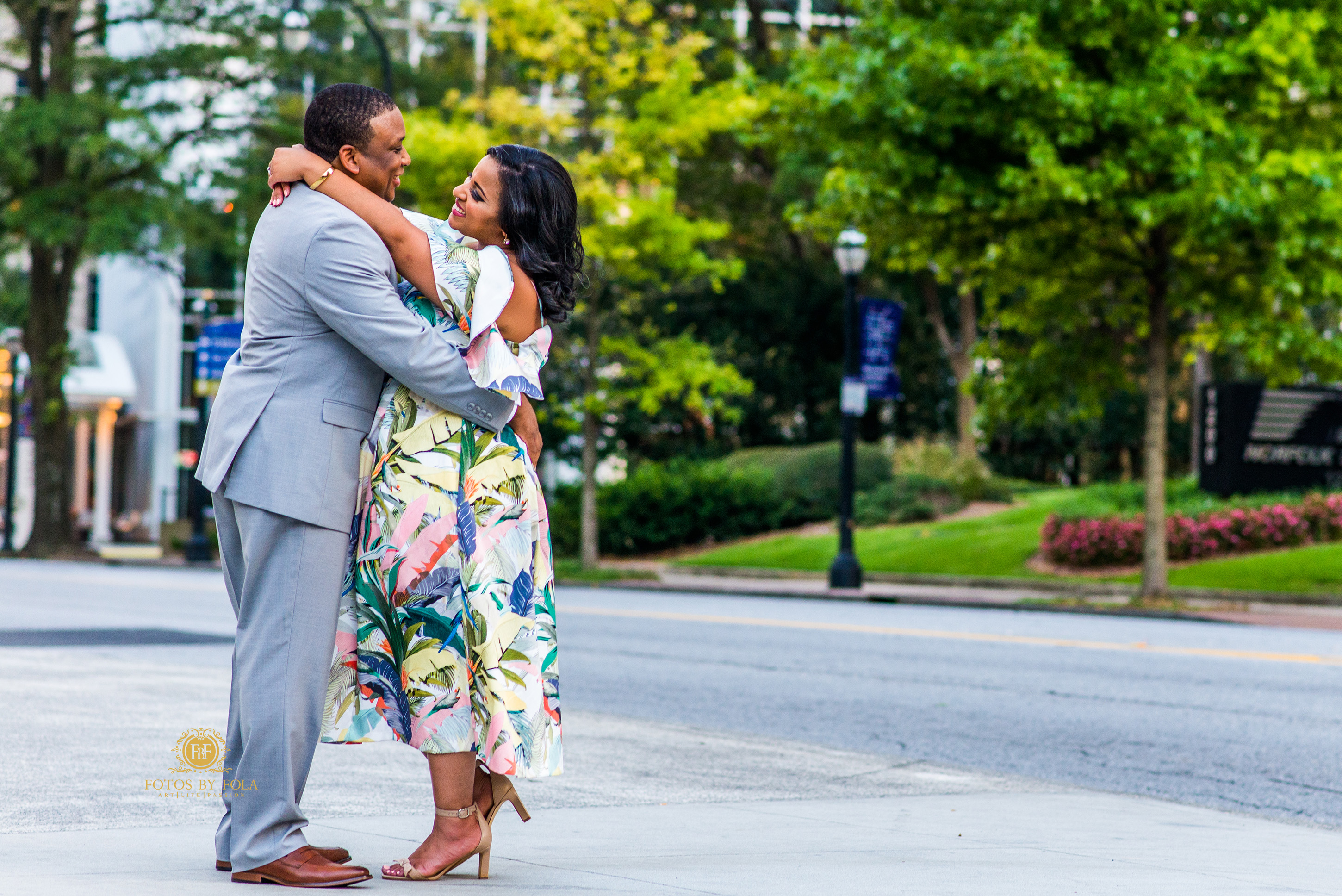 Hello! Thank you for visiting! Its February and the wedding season is about to get started. I am excited about Kim and Andre's wedding coming up in a few weeks. From the first time i spoke to this lovely couple i just felt a great connection and i knew their engagement session would be great. Their wedding is definitely going to be amazing.  Kim and Andre enjoy hanging out at the Ponce City Market so we incorporated that into the shoot. We wrapped up the shoot in the city. Congrats to Kim and Andre. See you in a few weeks! Check out how they met and and images from the shoot below. Enjoy!
A co-worker and I decided we needed to be more visible on the dating scene.  The plan was every other Friday, we'd transition from work to a night on the town!  Our very first outing was January 17, 2014.  We went to a restaurant nearby and listened to a local band.  The food was great, but the crowd was just "okay", so we quickly aborted the mission to go somewhere we didn't frequent for good laughs.  We walked in and Andre was sitting at the bar alone.  My friend and I found a table in the back, and I noticed Andre looking at me through a mirror.  To my disappointment, he paid his bill and walked towards the door.  BUT – he turned back around (and of course I was looking dead at him.. lol).  He later told me he was thinking, "now if I turn around and she's looking at me too.. I've got to talk to her."  lol!  I mouthed to him, "Where are you going?"  He confidently mouthed back, "To eat someplace else.  I'll be back."  My friend and I laughed, trying to figure out why anyone would leave a restaurant to go eat somewhere else!  In record timing, Andre walked back in!  He patiently waited for others to leave our table and had the waitress send drinks to our table.  He and I struck up a conversation shortly thereafter that led to us exchanging numbers.  He called me a few days later.  We wanted to see each other sooner than later but we were interrupted by the infamous Atlanta Snowmaggedon of 2014.  That didn't hold us down, though!  As soon as the snow was melted and the roads were clear, Andre called to set up our first date!  
What I didn't know is the day I met Andre he had been laid off from his finance job, just that morning.  He says his day of sadness was replaced with a ray of sunshine, and for that he'll forever be grateful.  Dealing with a major hardship so early on taught us how to smile during the down times and find creative ways to love each other.  It taught us to genuinely be just us.
We dated for close to 3 years and December 2016 were headed Downtown Atlanta for a New Year's Eve weekend "staycation".  Andre had dinner plans and told me to be ready at 7.  I remember him being so surprised I was ready on time!  We pulled up to the Polaris, an iconic restaurant in the city that is 22 stories up and slowly spins for a panoramic view.  I said to him, "Excuse me?! … How swanky, sir.."  He laughed and we headed up.  We had a lovely dinner and Andre asked me to share dessert with him.  I was stuffed, so I opted out.  He insisted I live in the moment and share some with him.  In true Kim fashion, I opted out again.  Eventually he convinced me and I told him I would take a few bites of whatever he ordered.  Once I agreed, the manager brought out champagne glasses and a "dessert" tray.  I thought, "what a nice restaurant.  They must bring out champagne because its New Year's weekend."  When I looked a little closer, I saw a small ring box in the middle of an assortment of desserts.  When I turned to my right, Andre was on one knee and started professing his love for me.  I cried like a baby and could barely get "Yes" out!  I soon noticed the workers of the restaurant were all on board and some were capturing the moment for us.  Afterwards I started calling our family and friends, but hardly any of my friends in the city were answering.  To my surprise, they were all together, waiting at the hotel to celebrate me!  That was such a special moment and one I'll remember forever!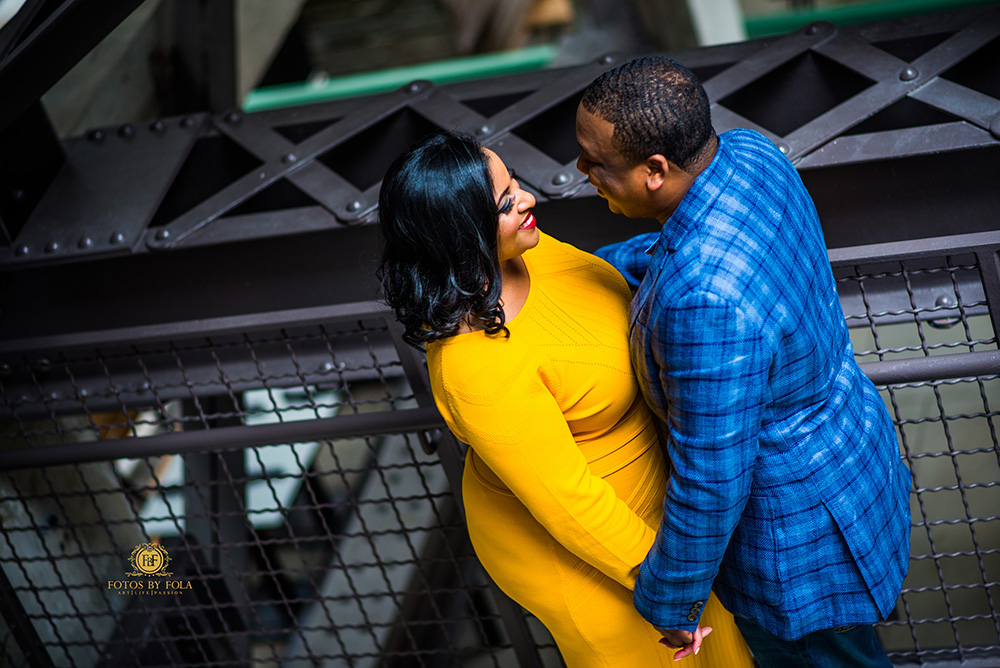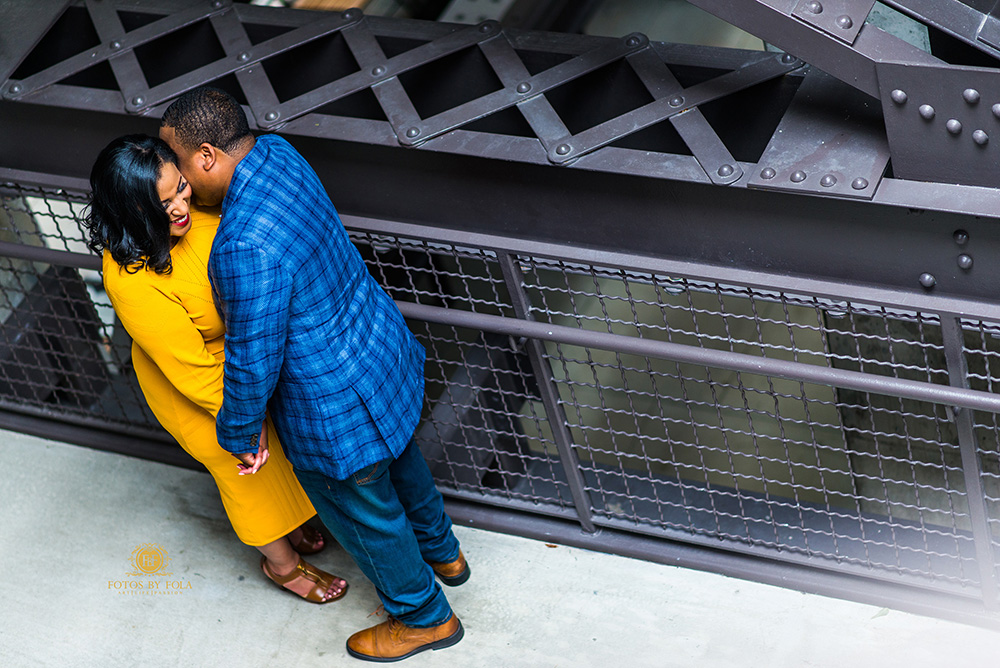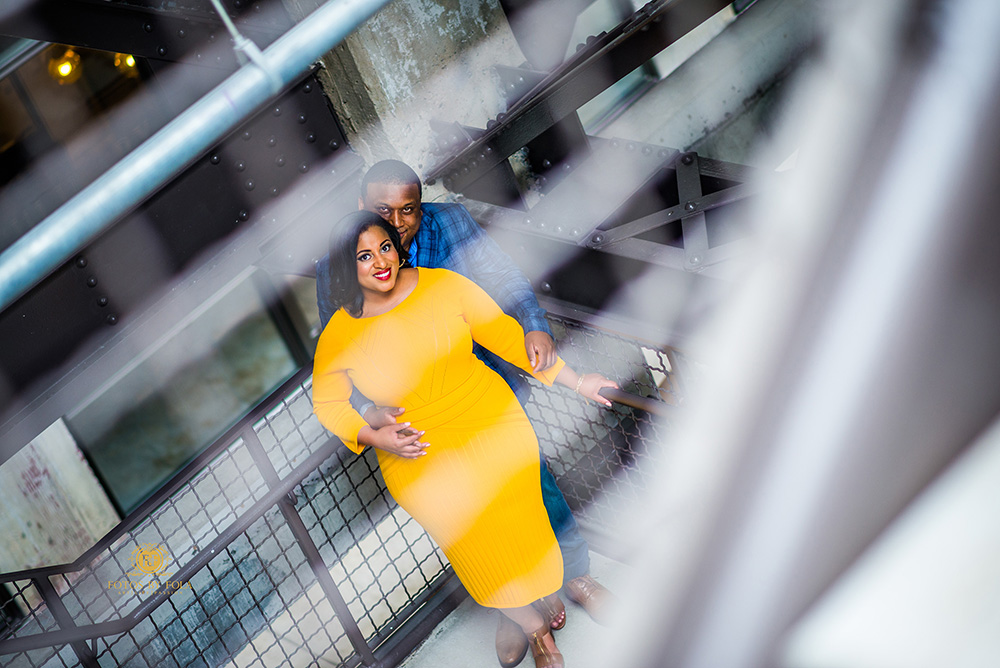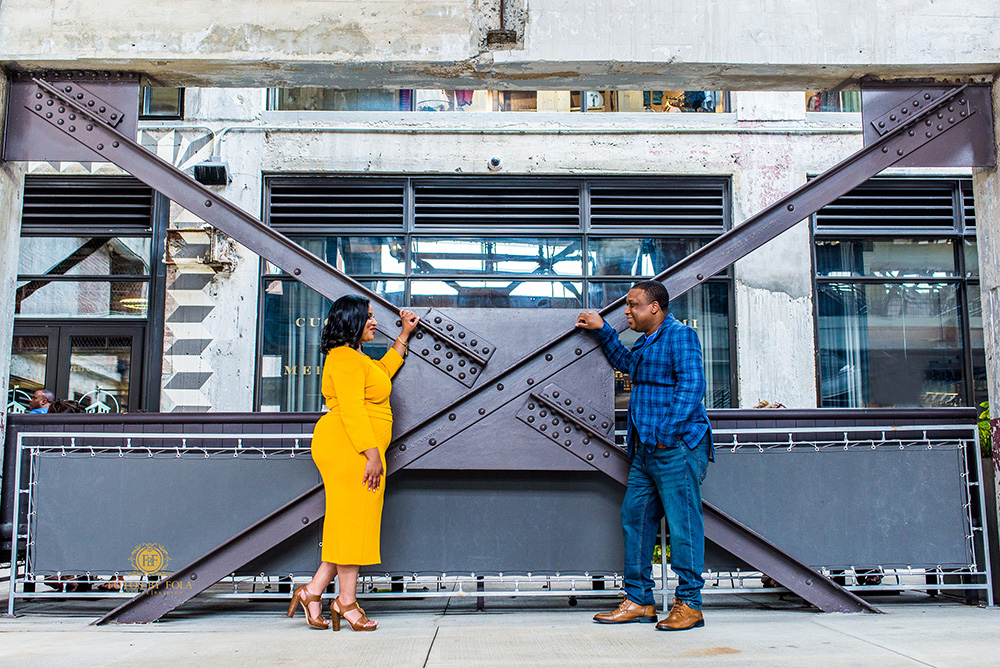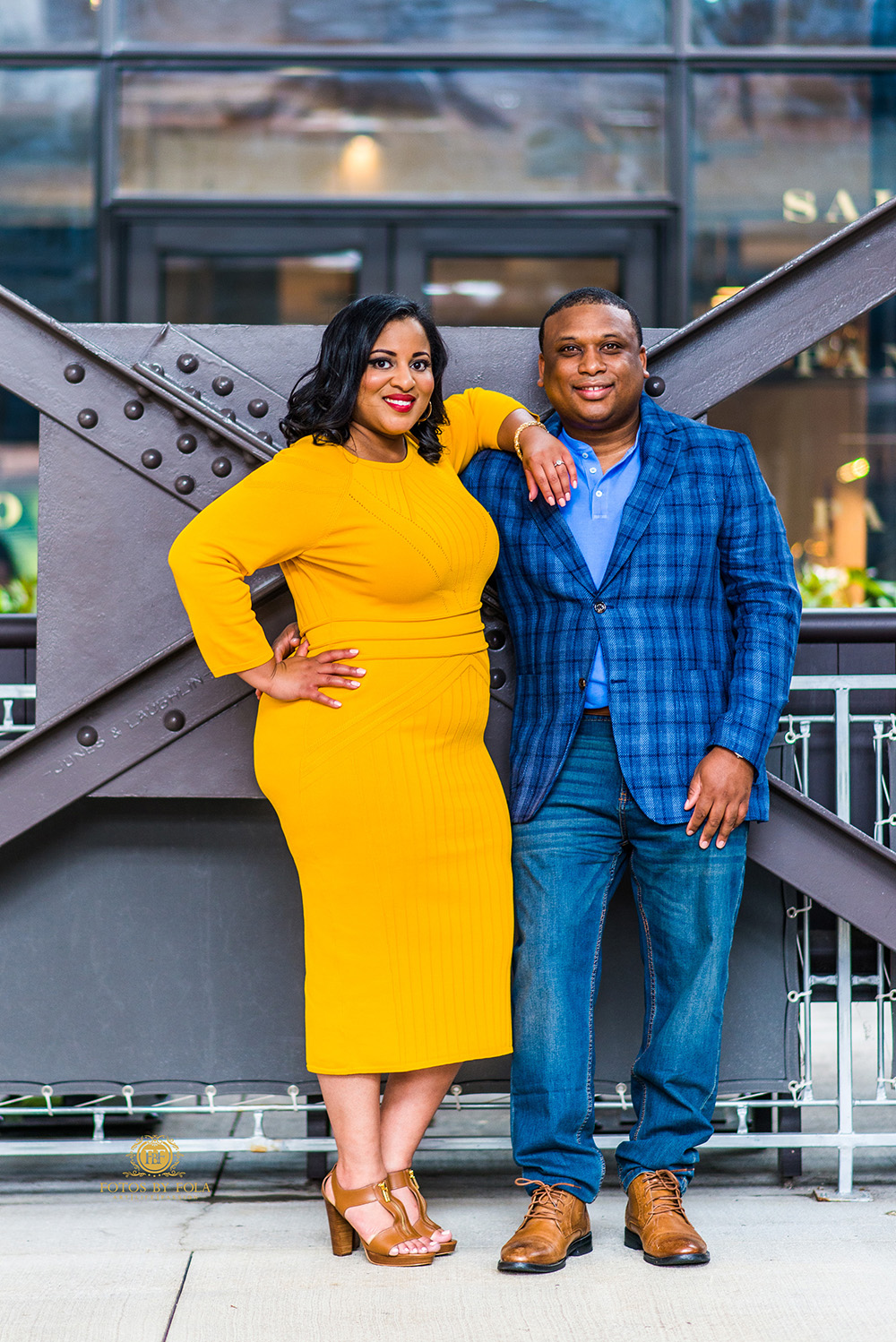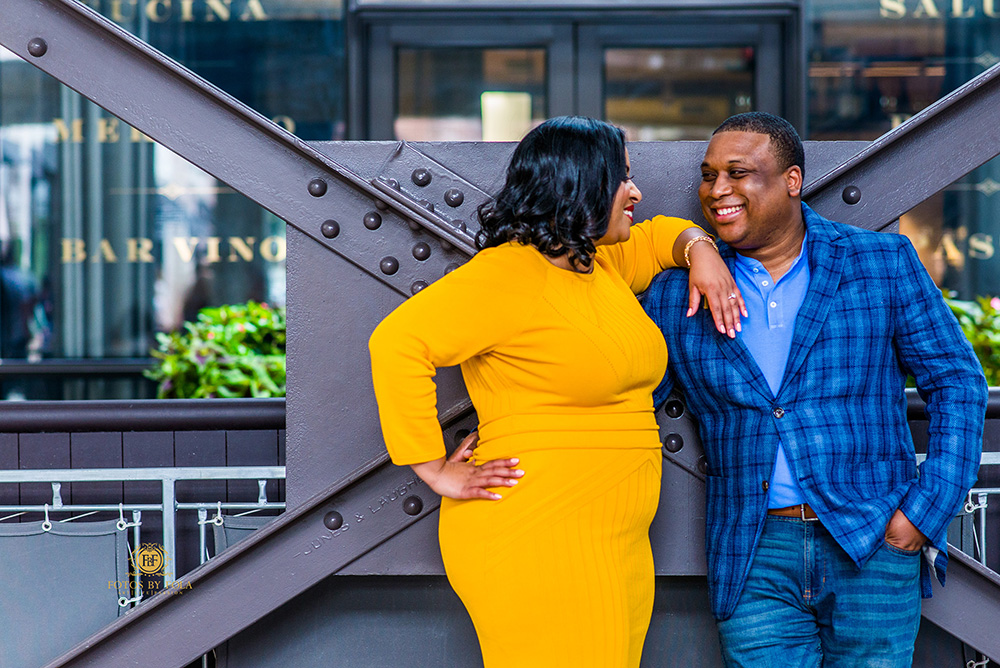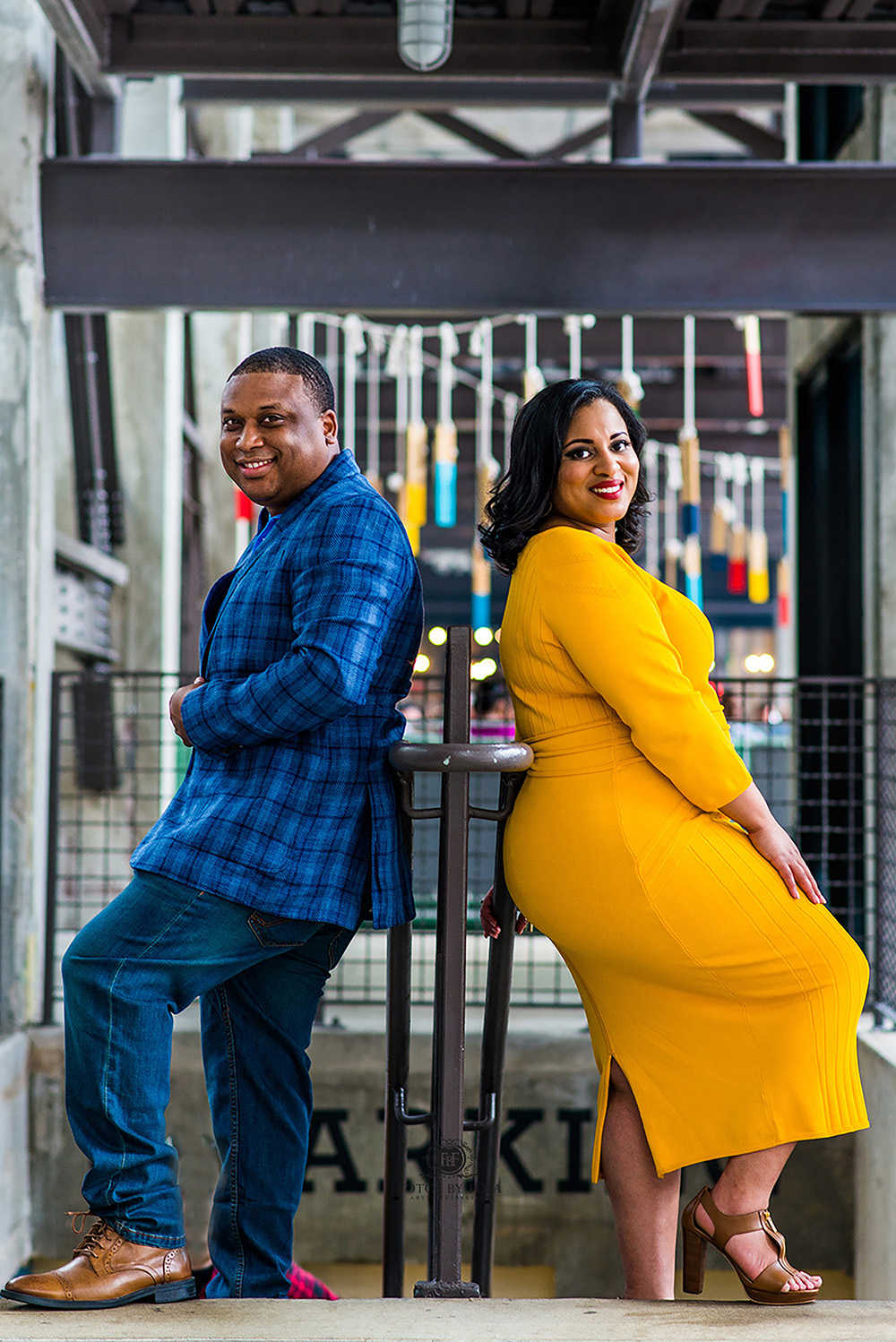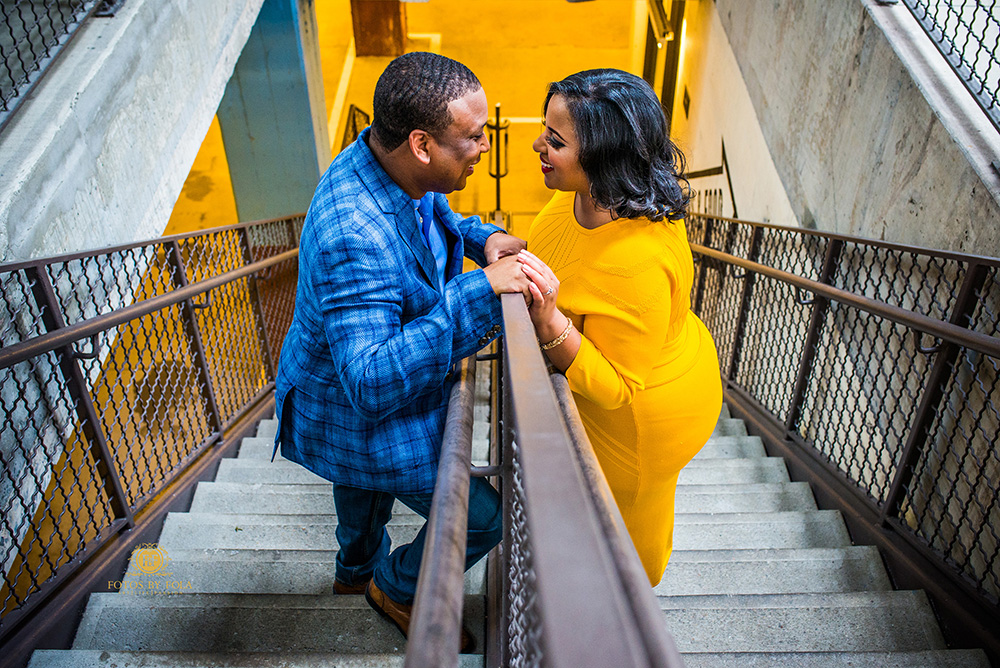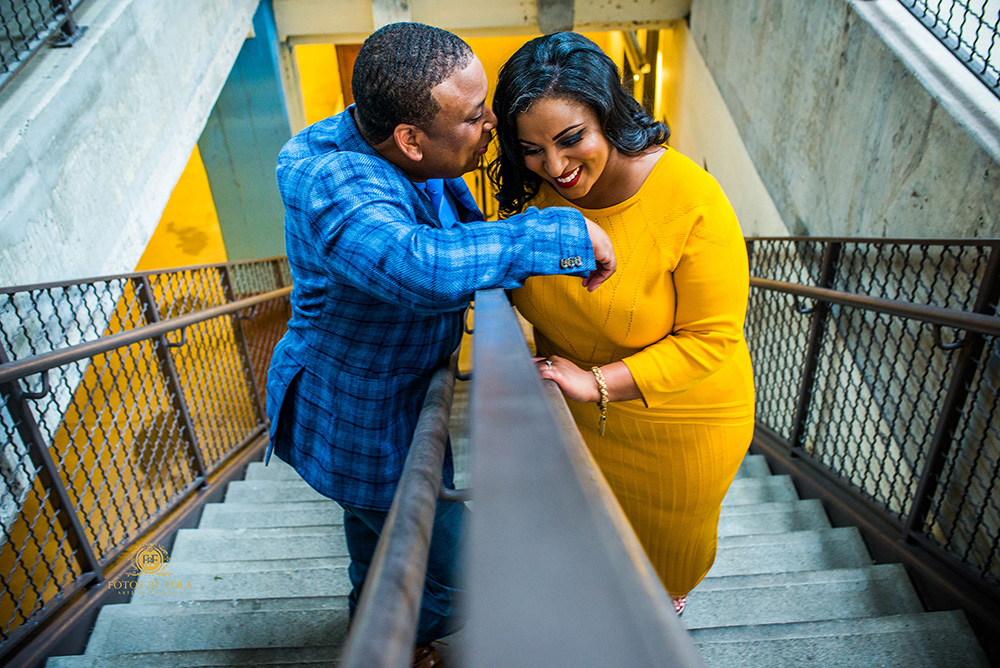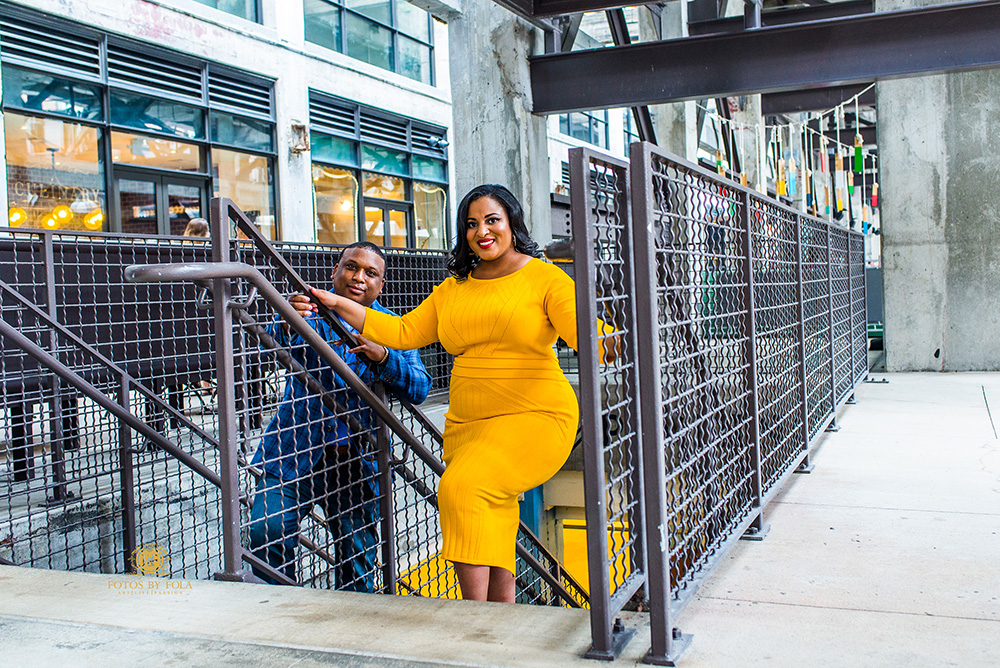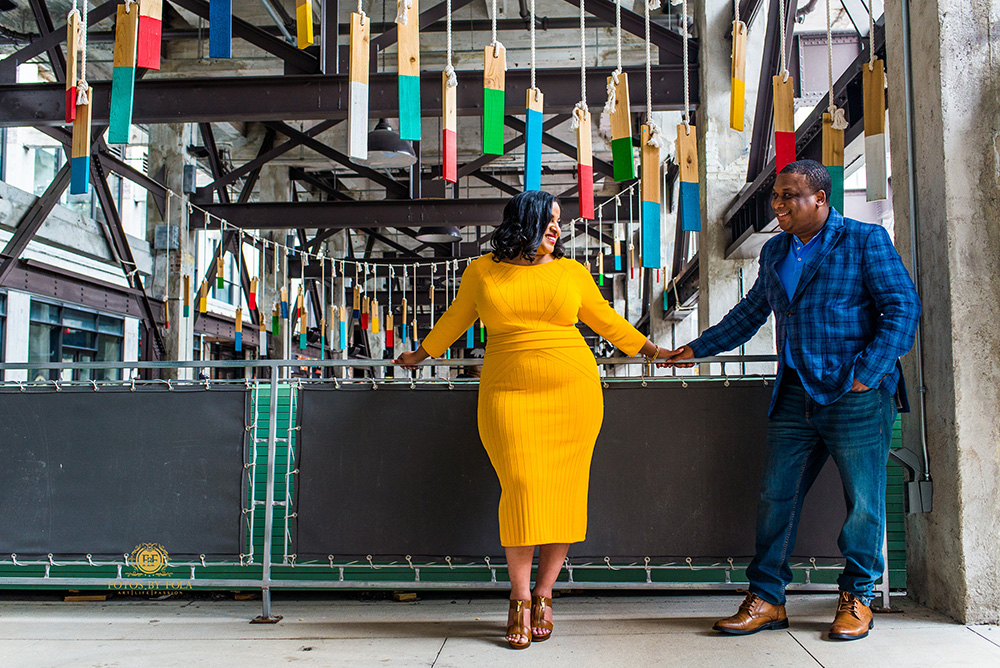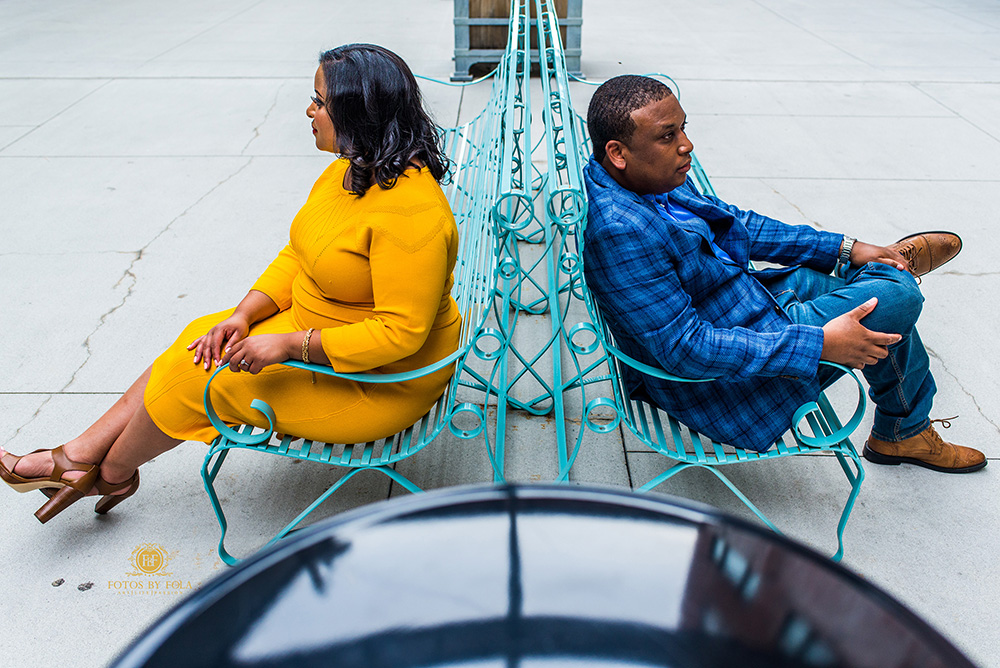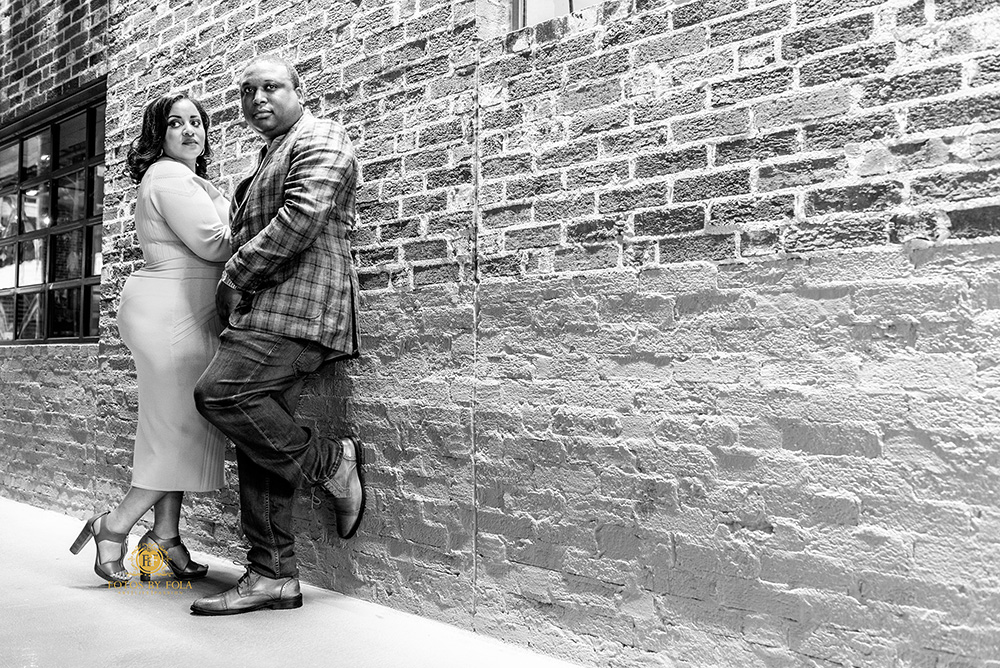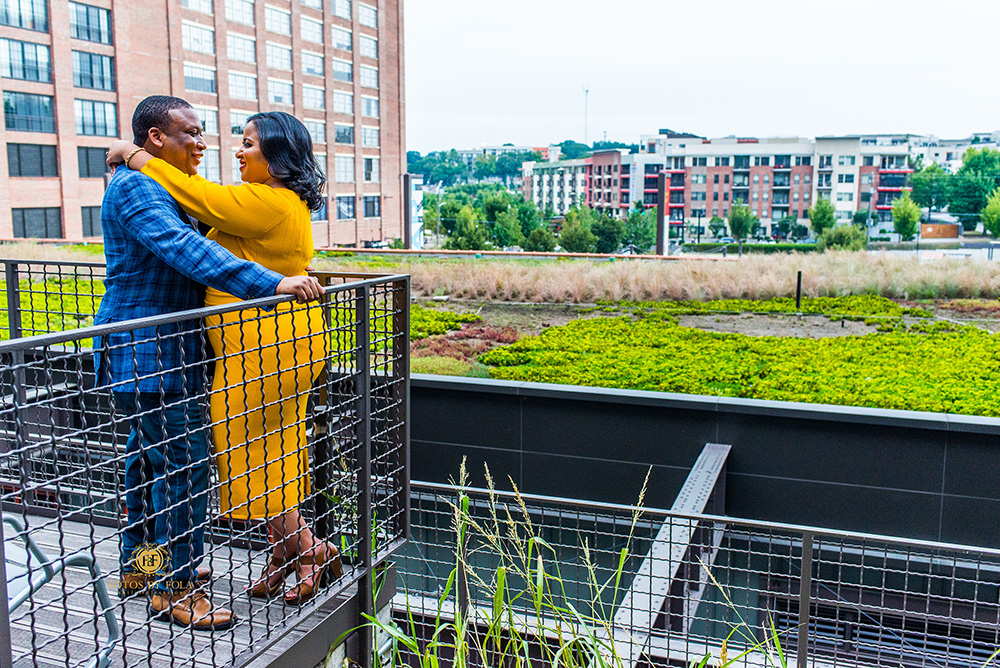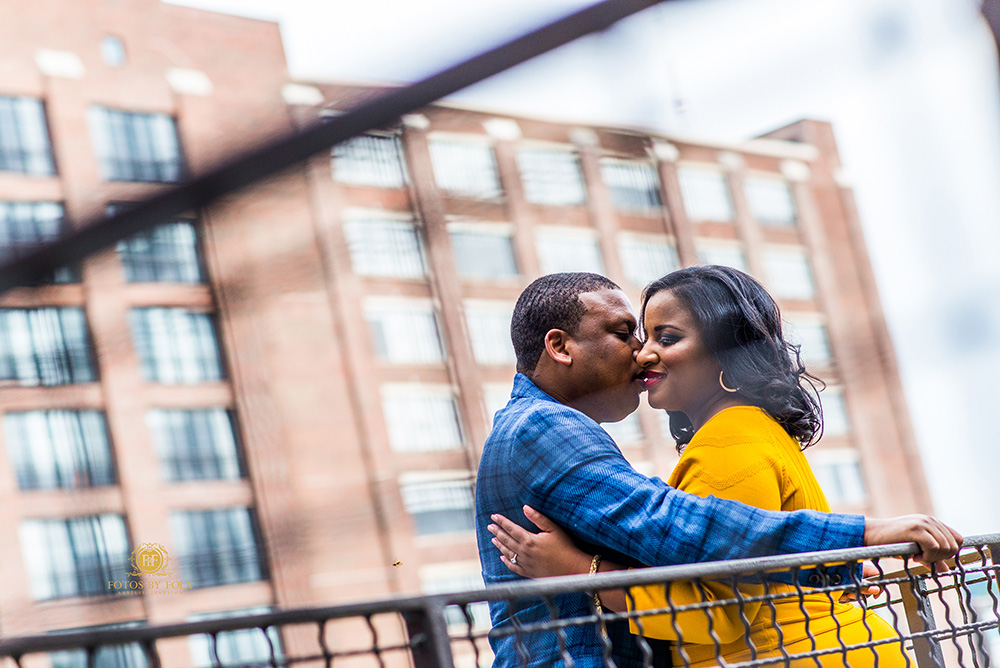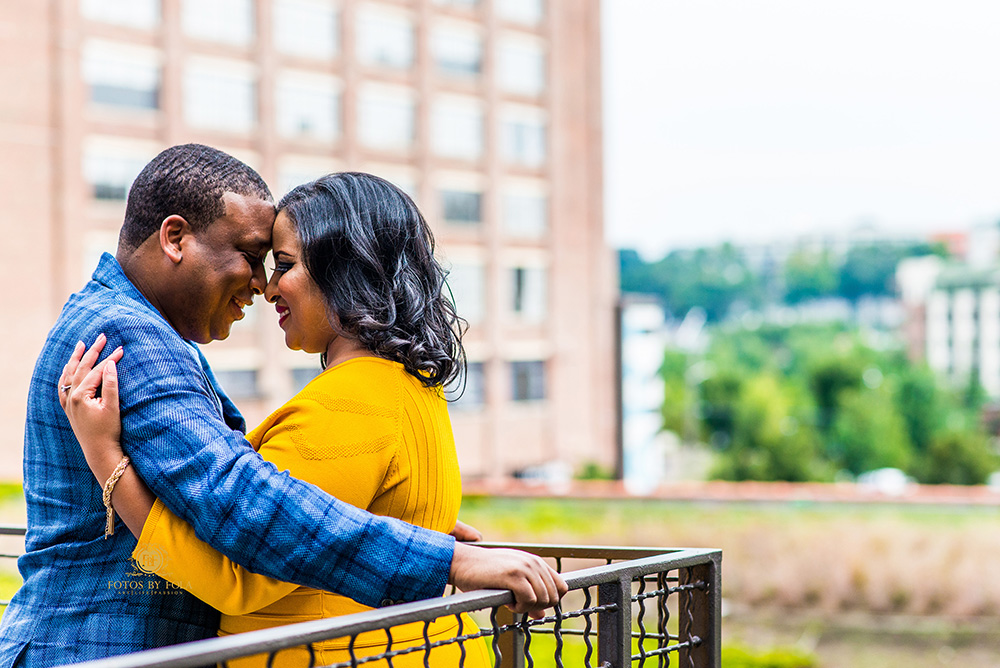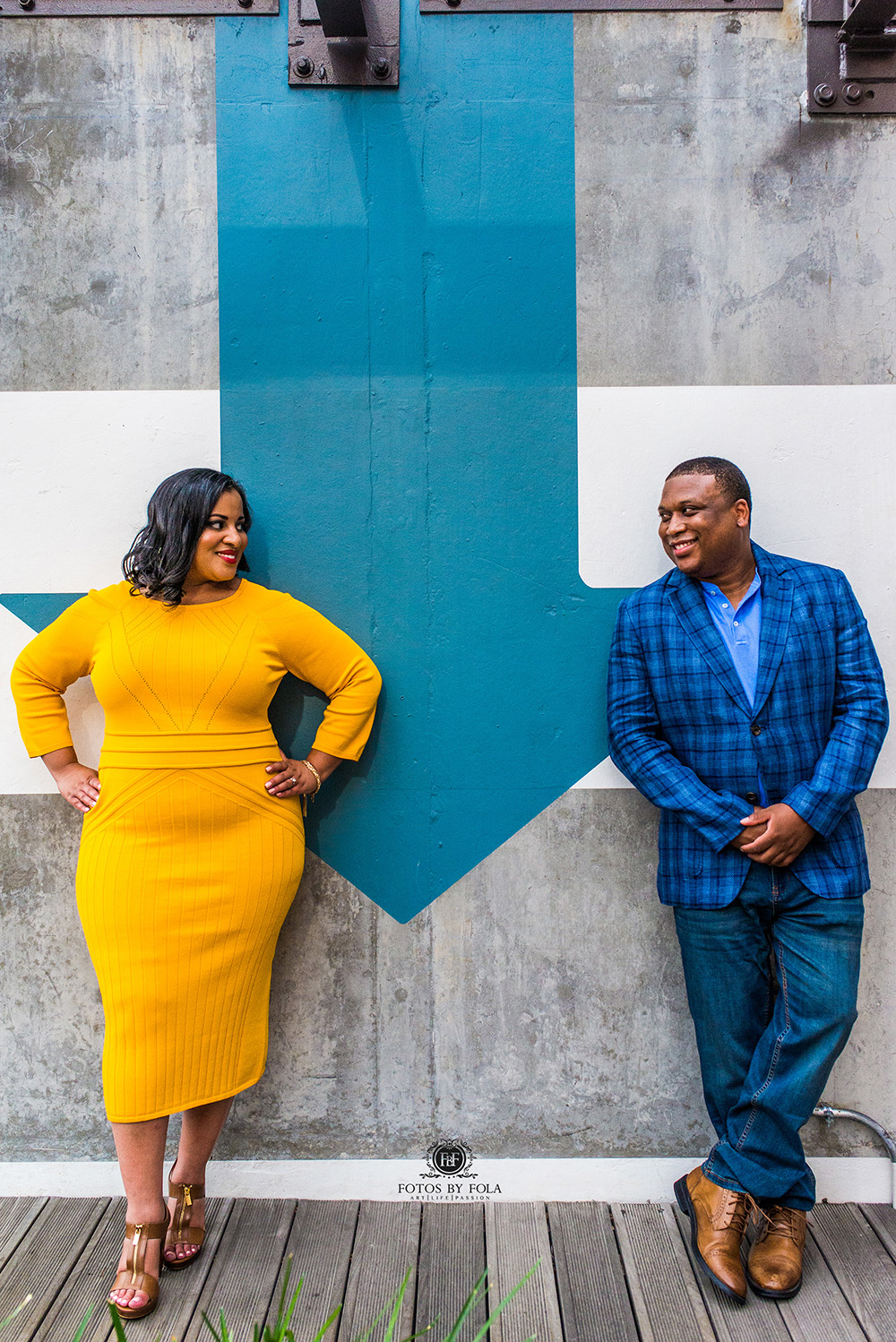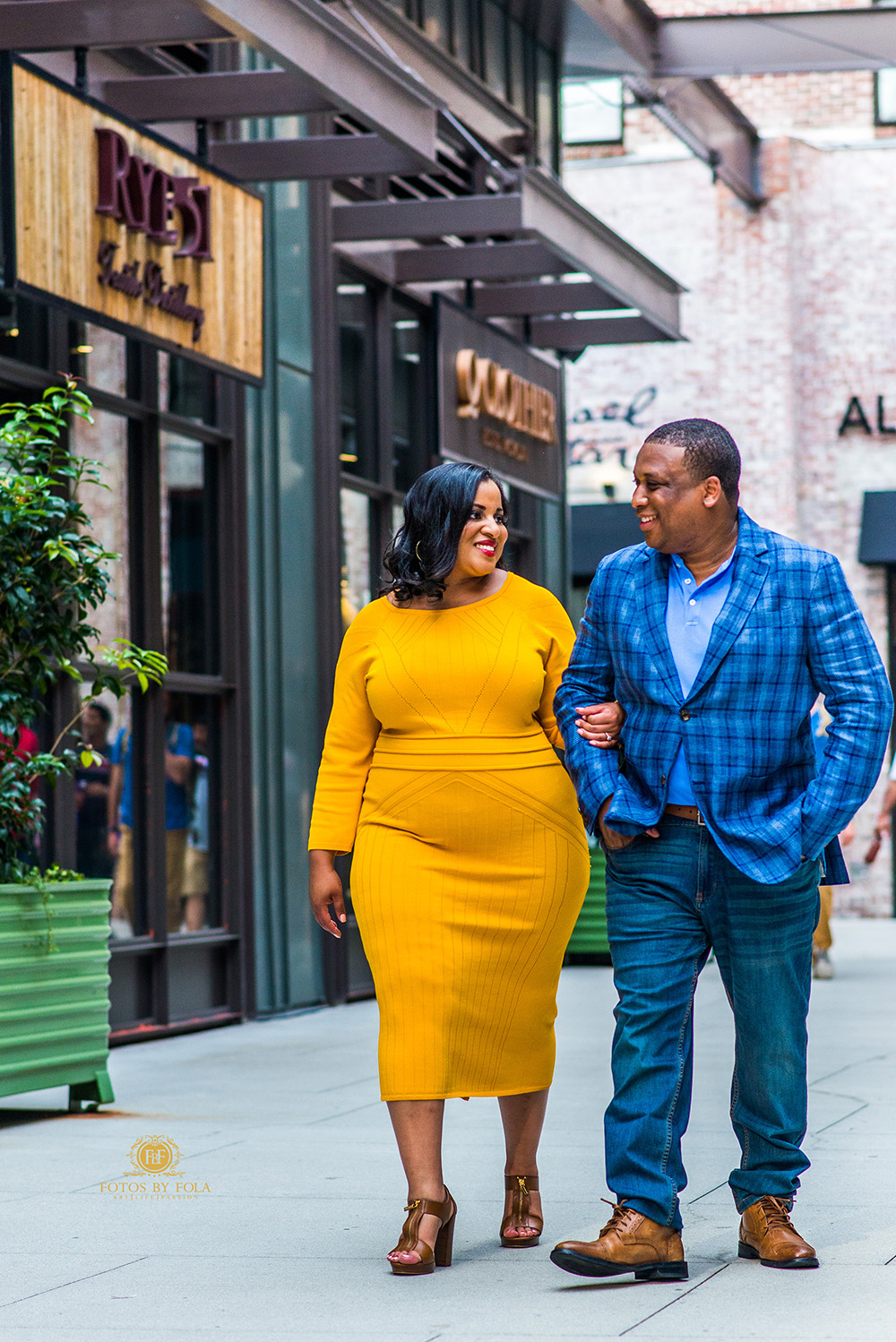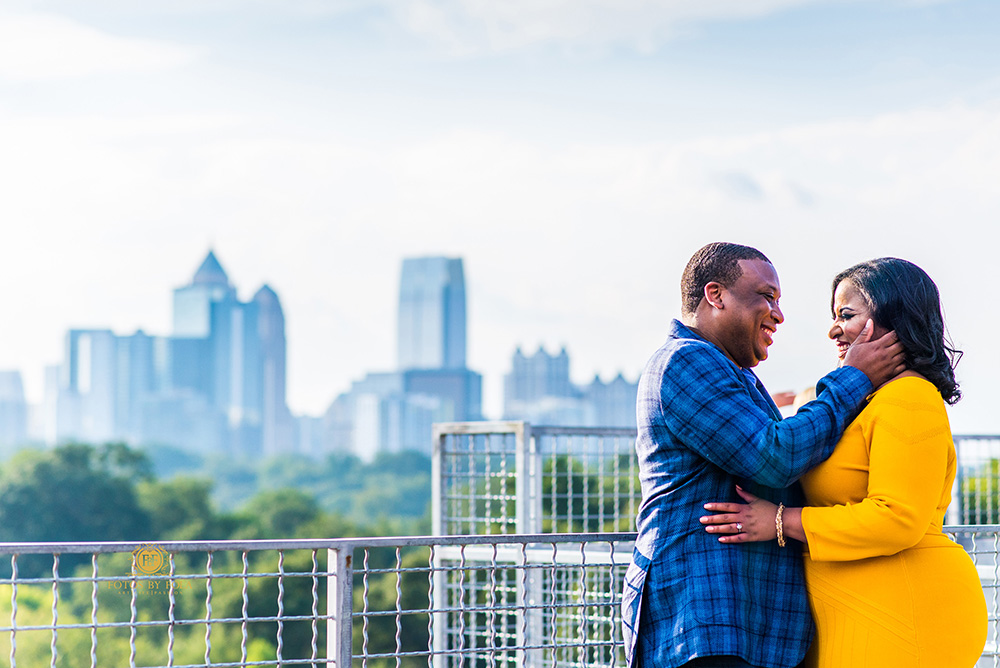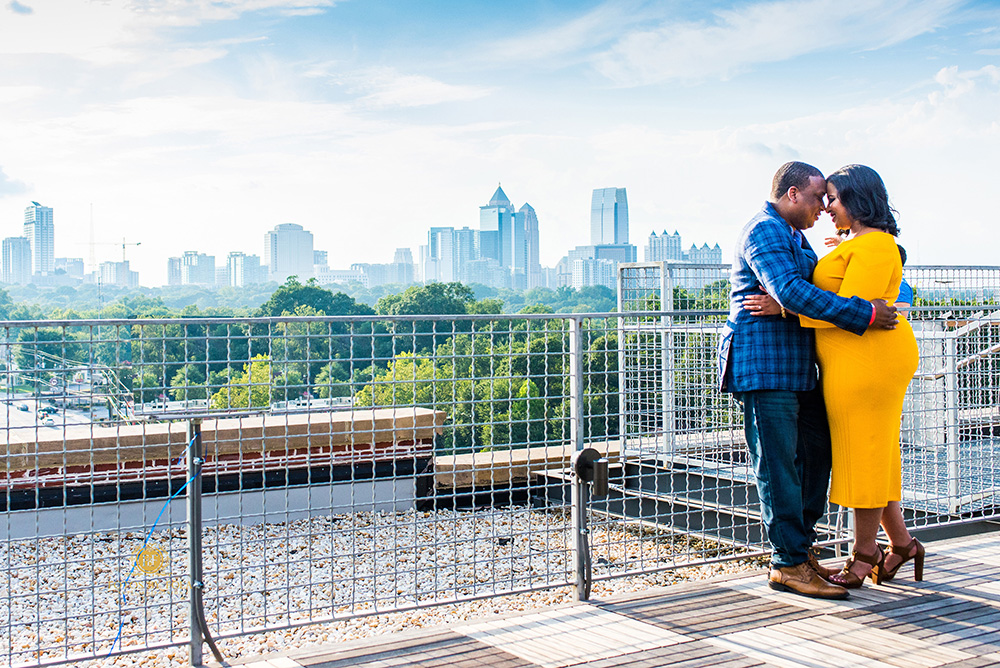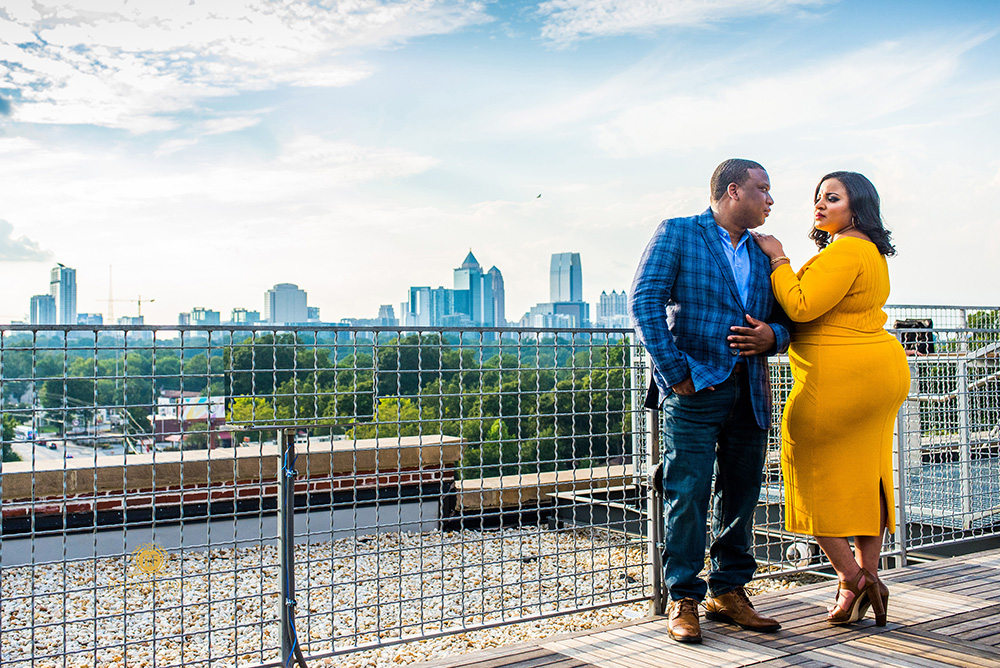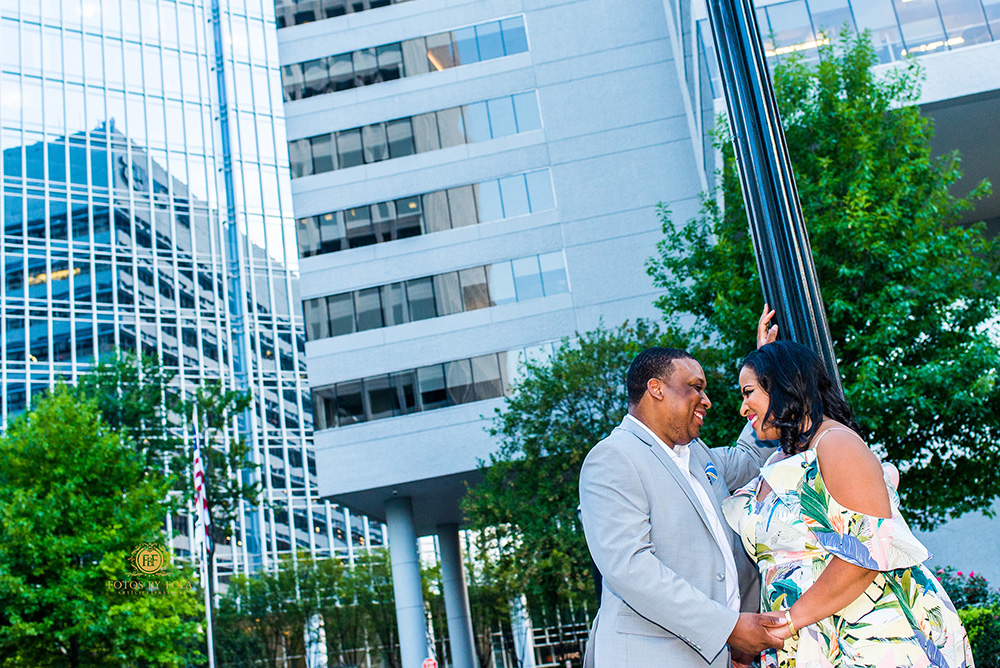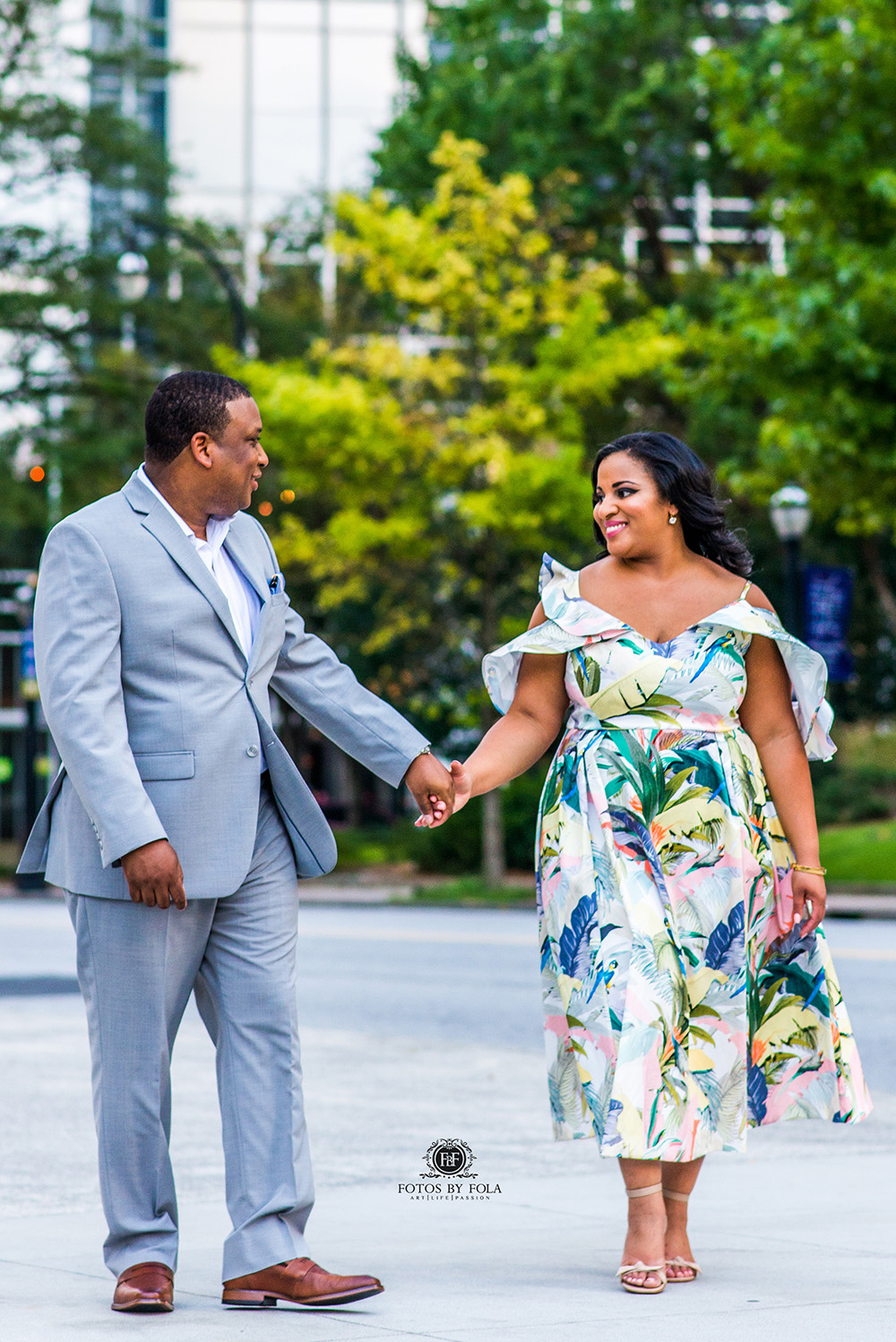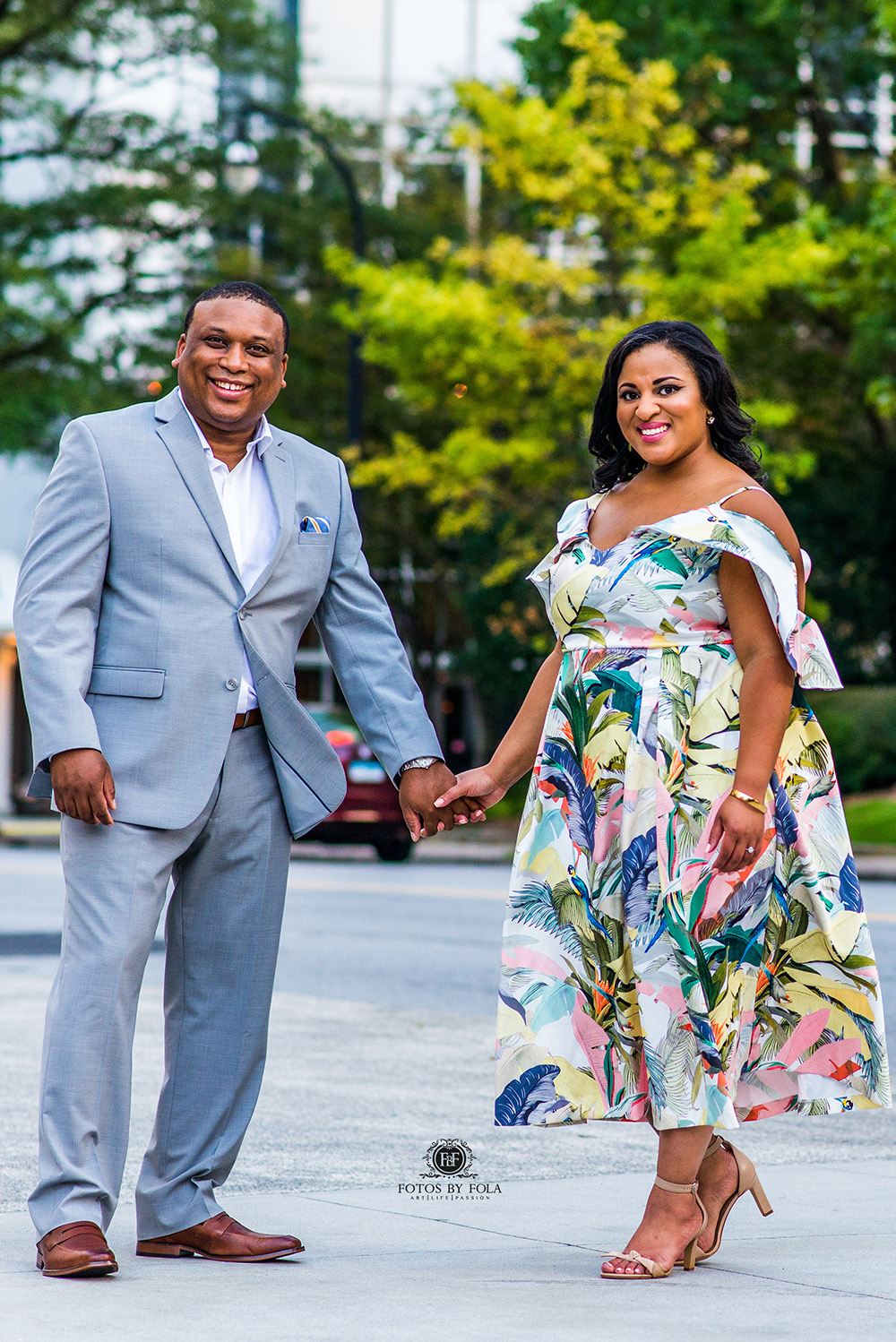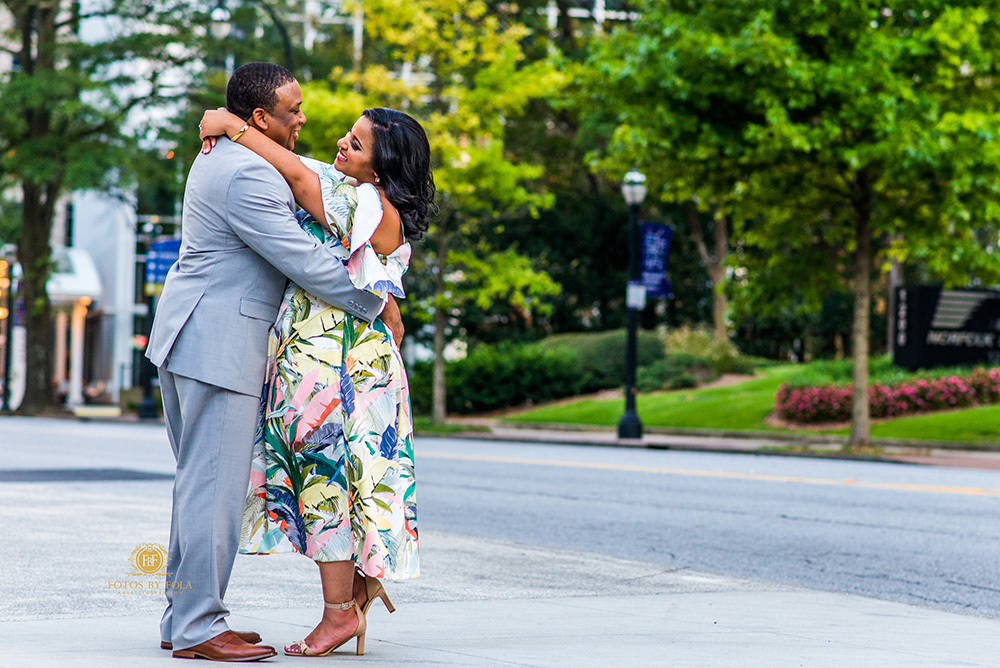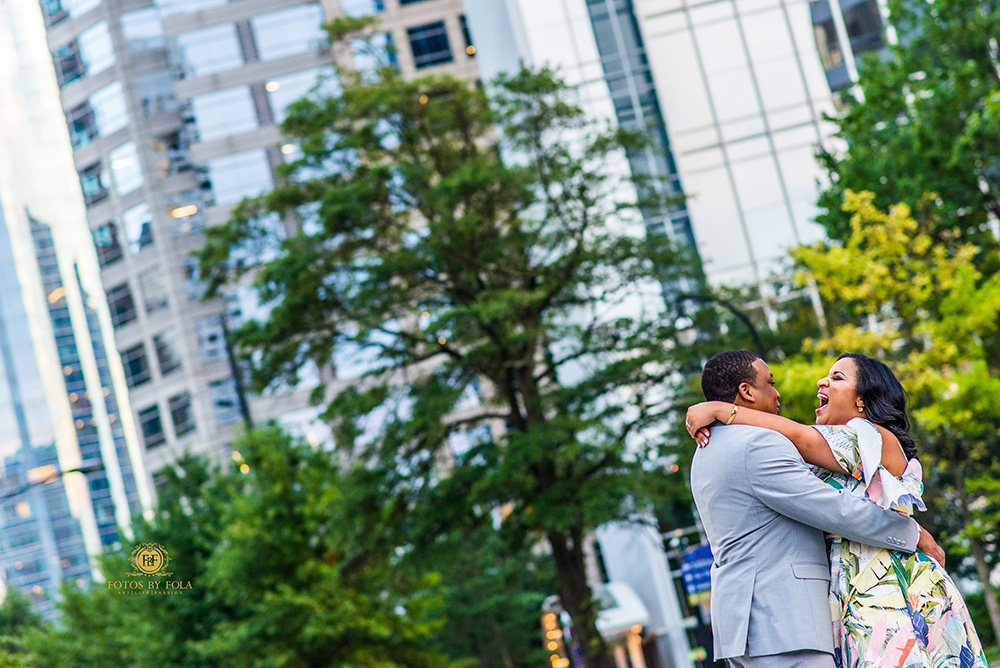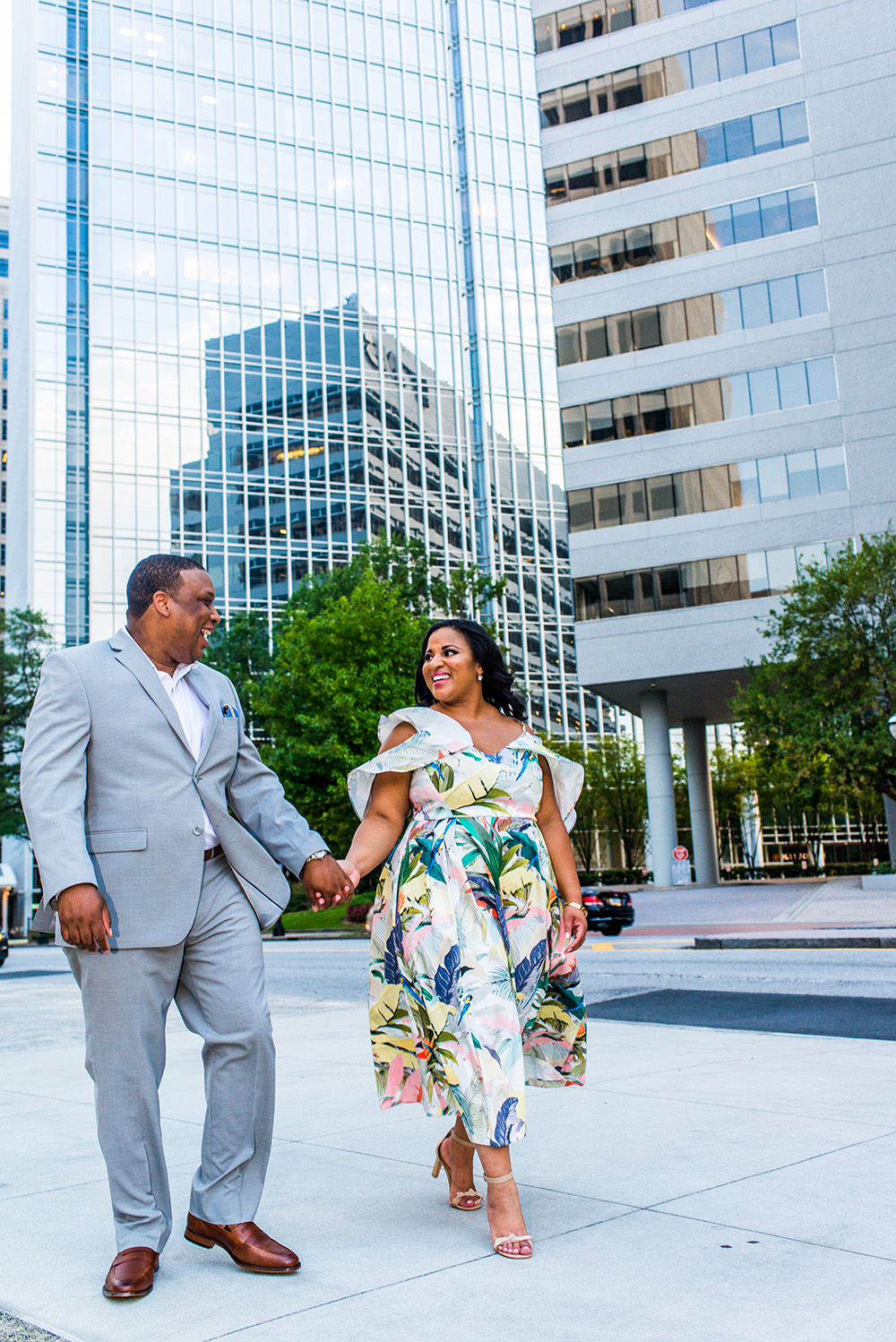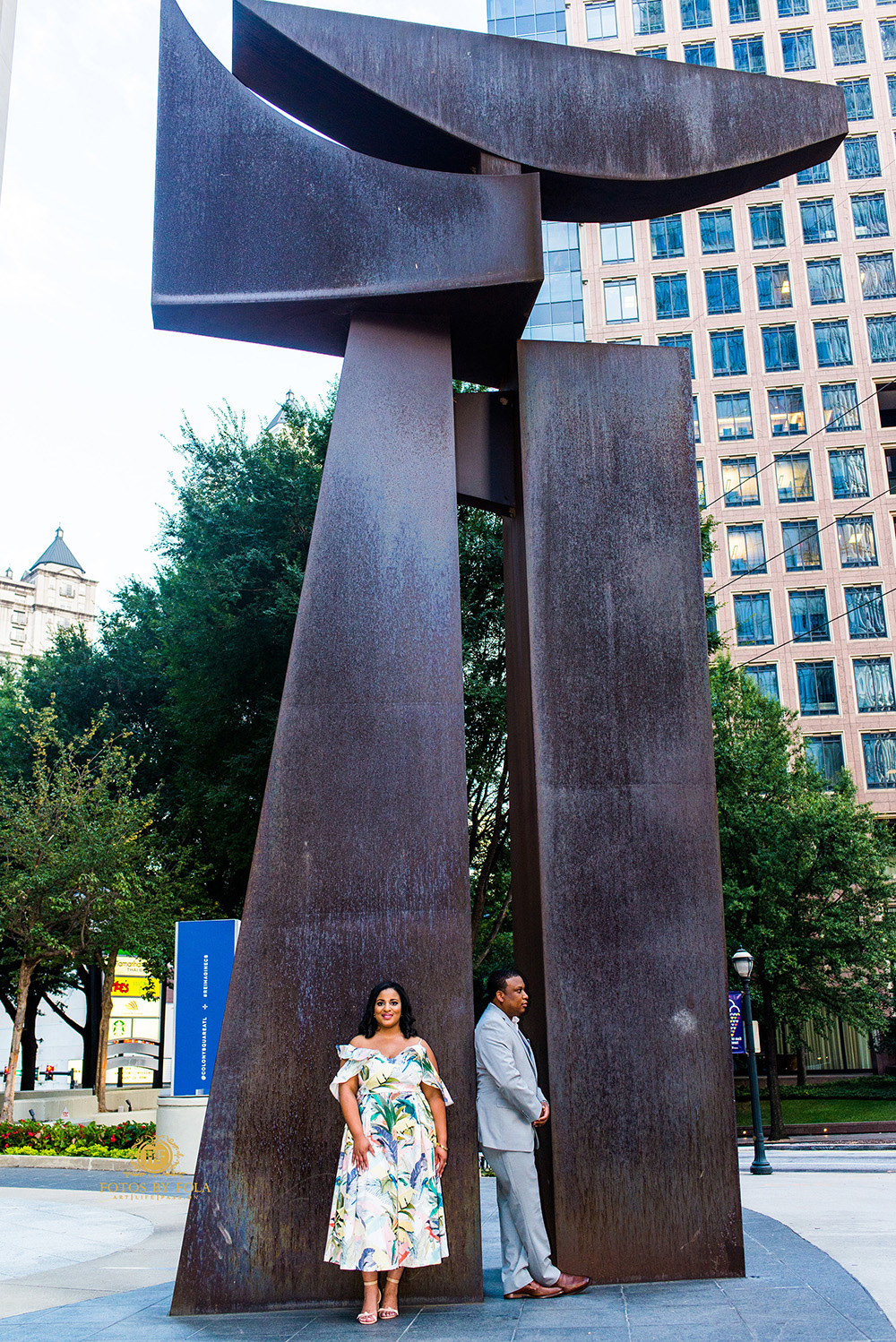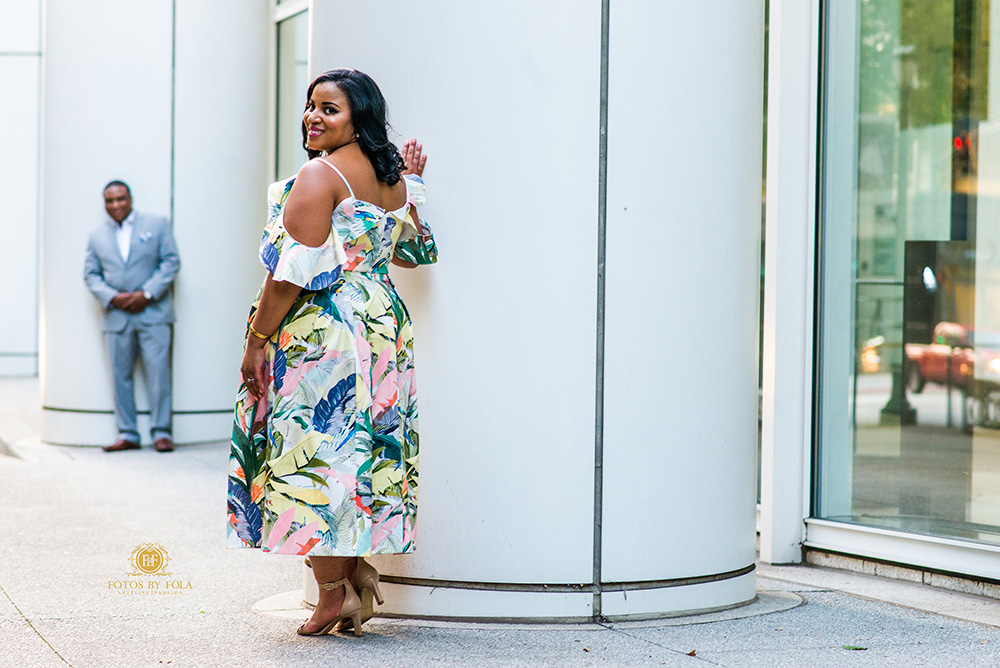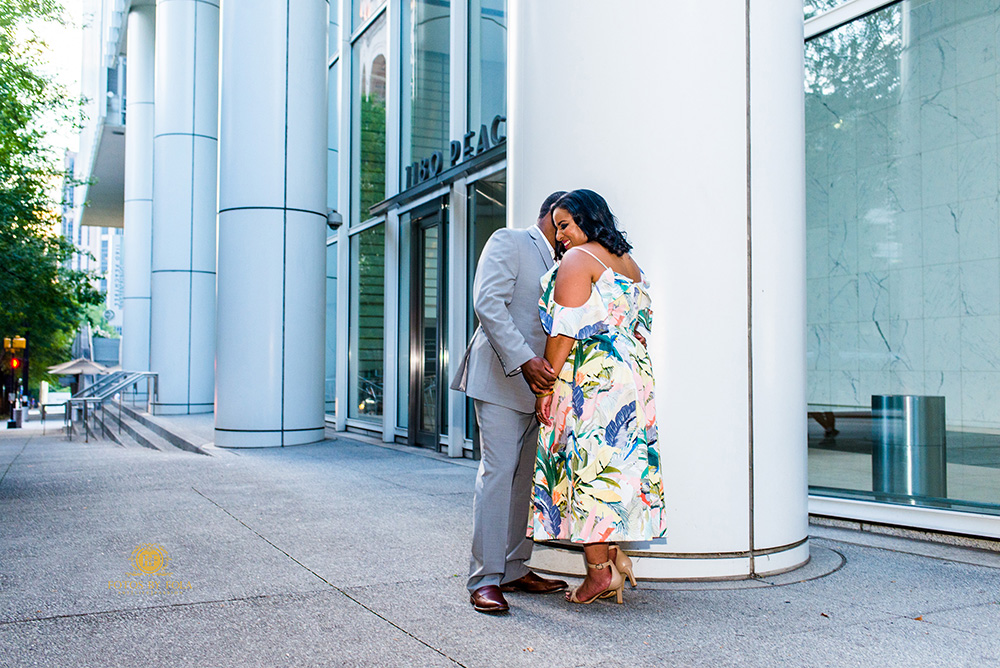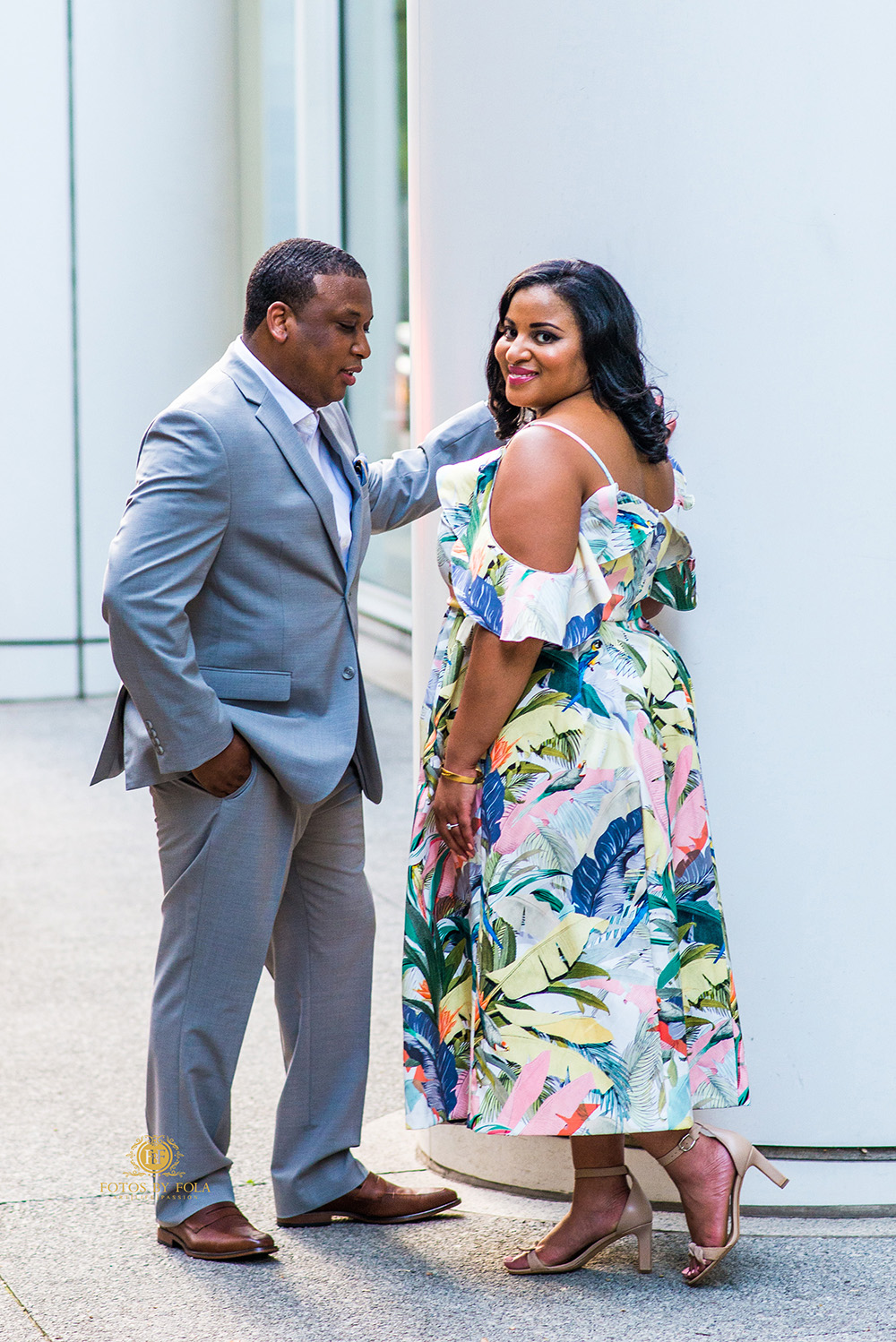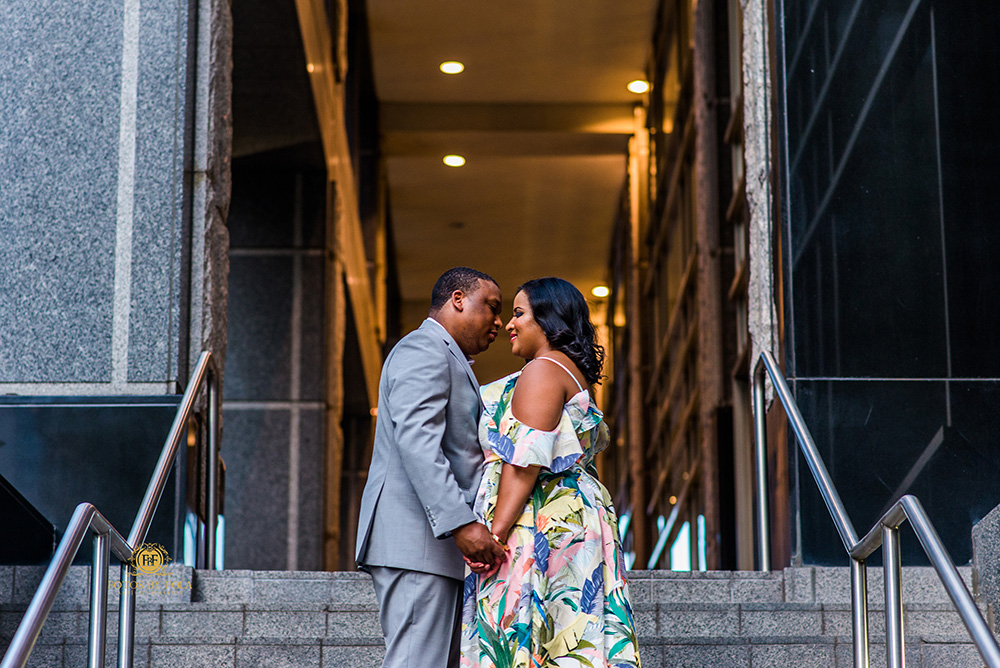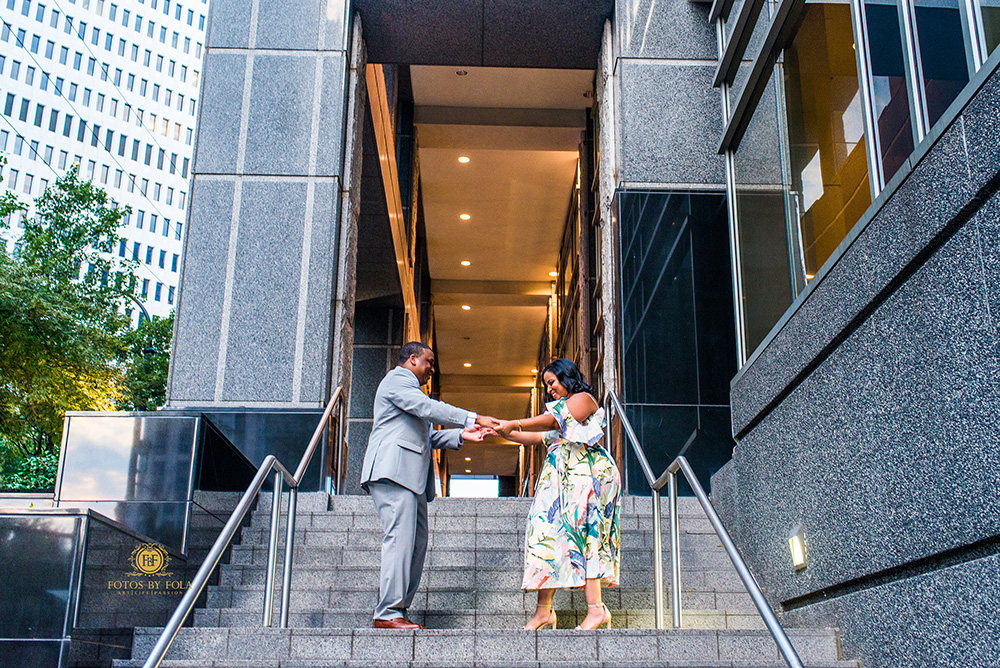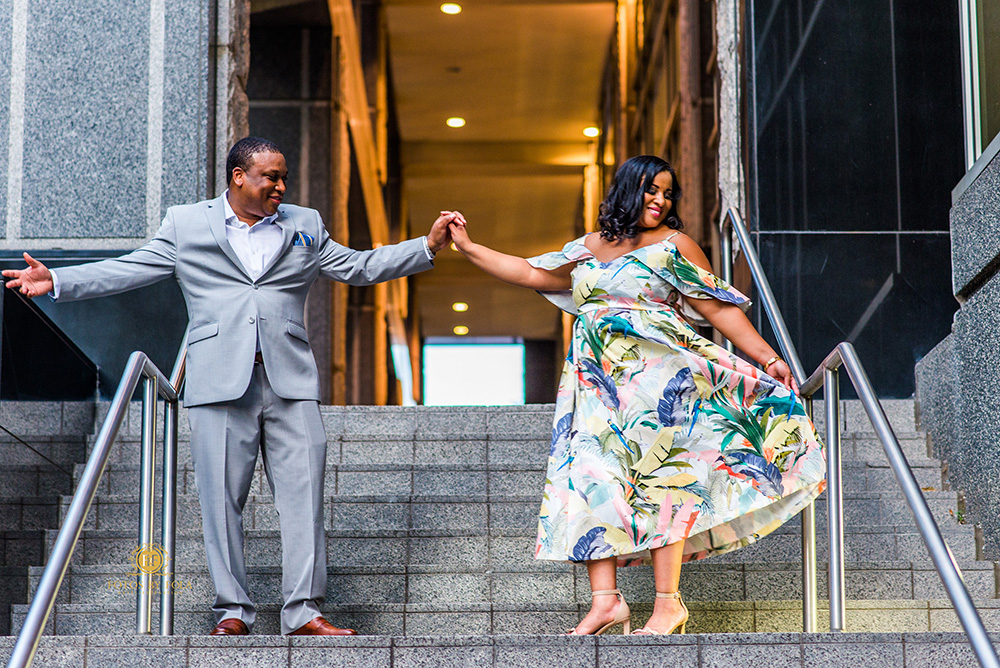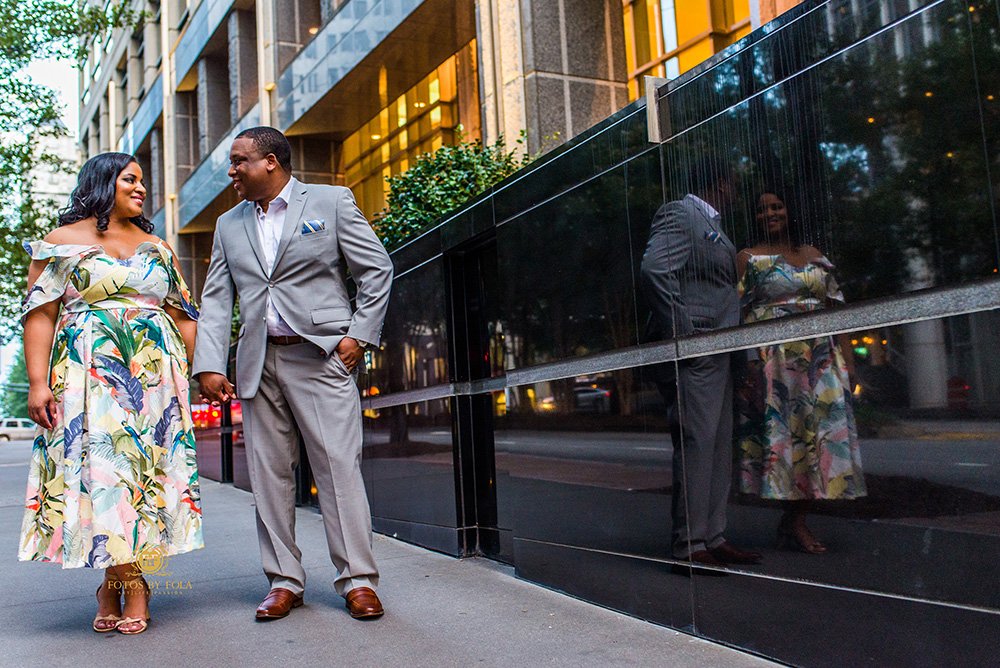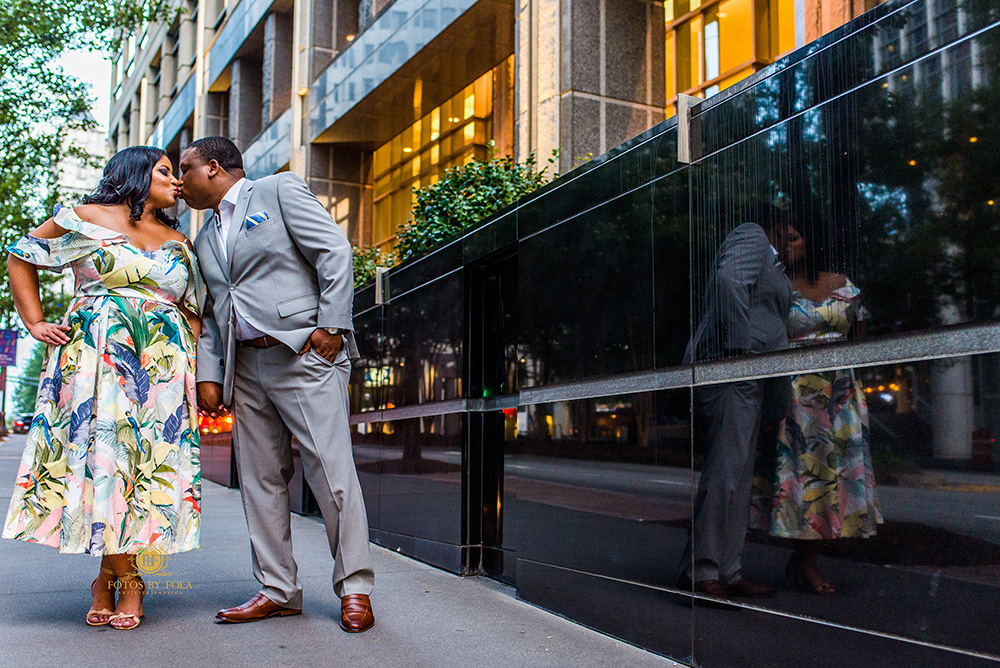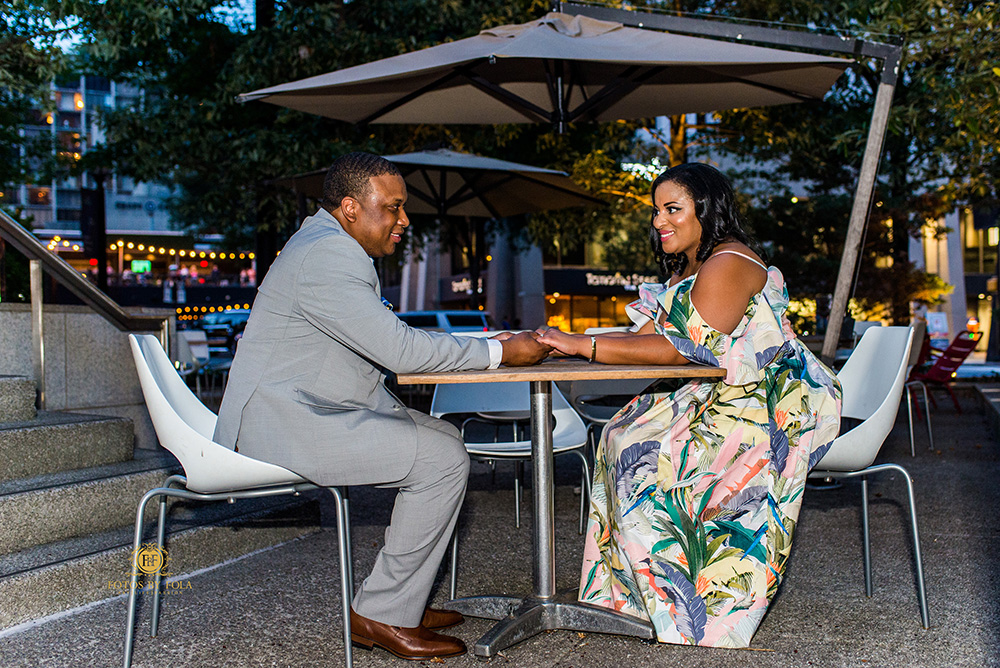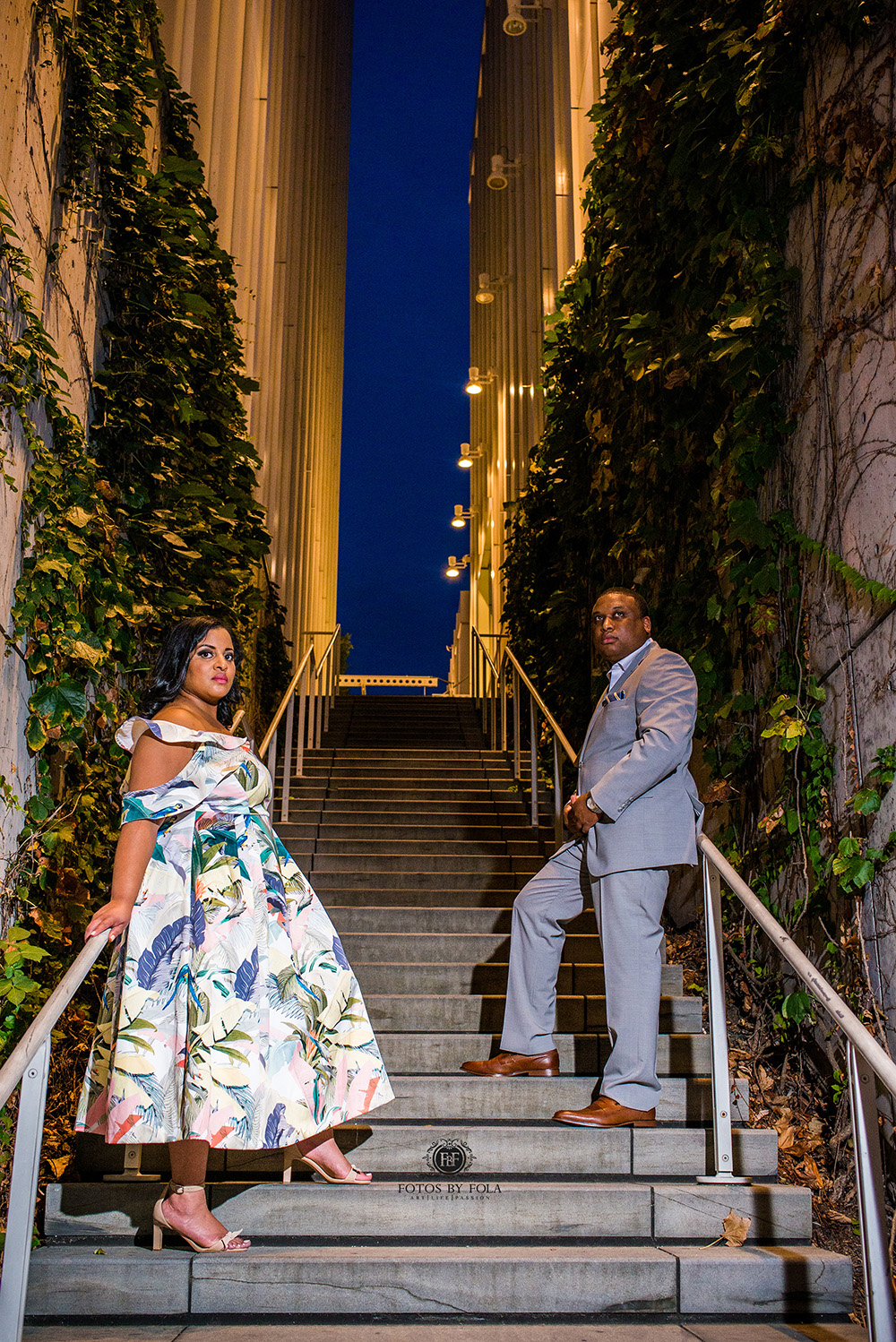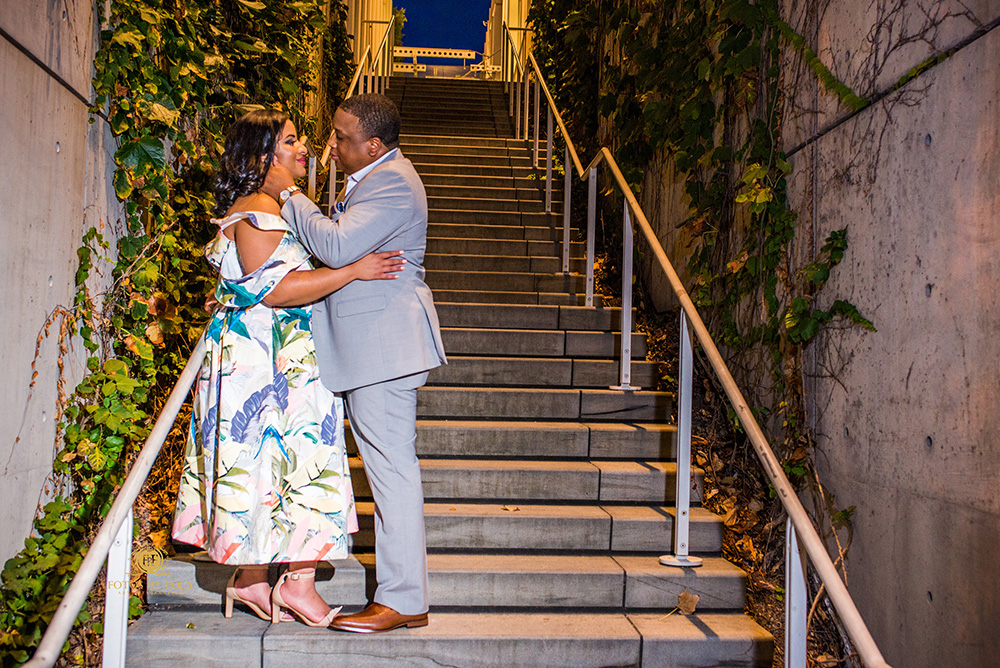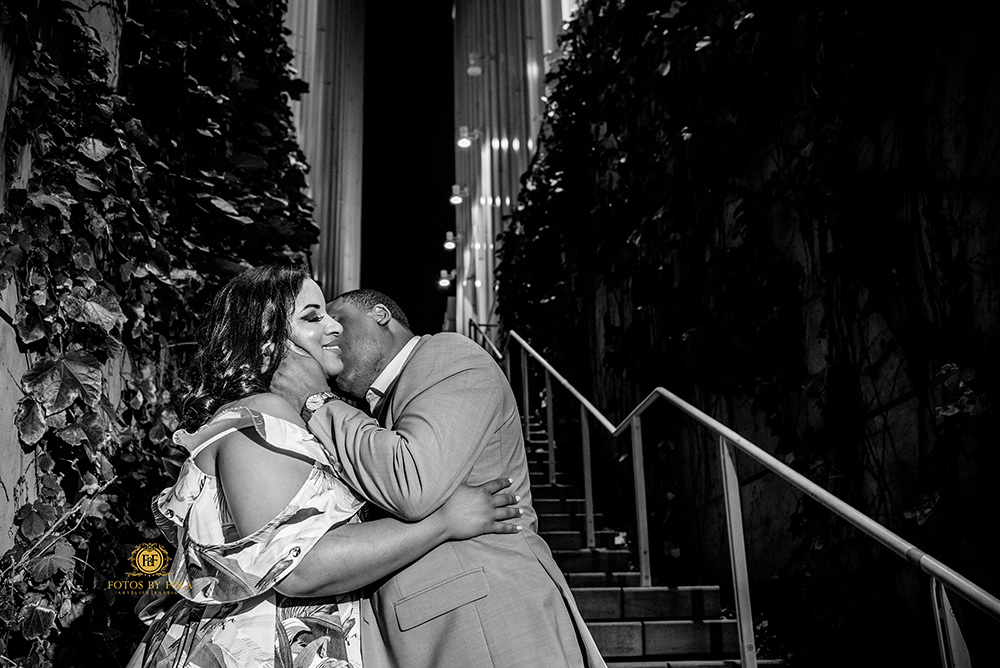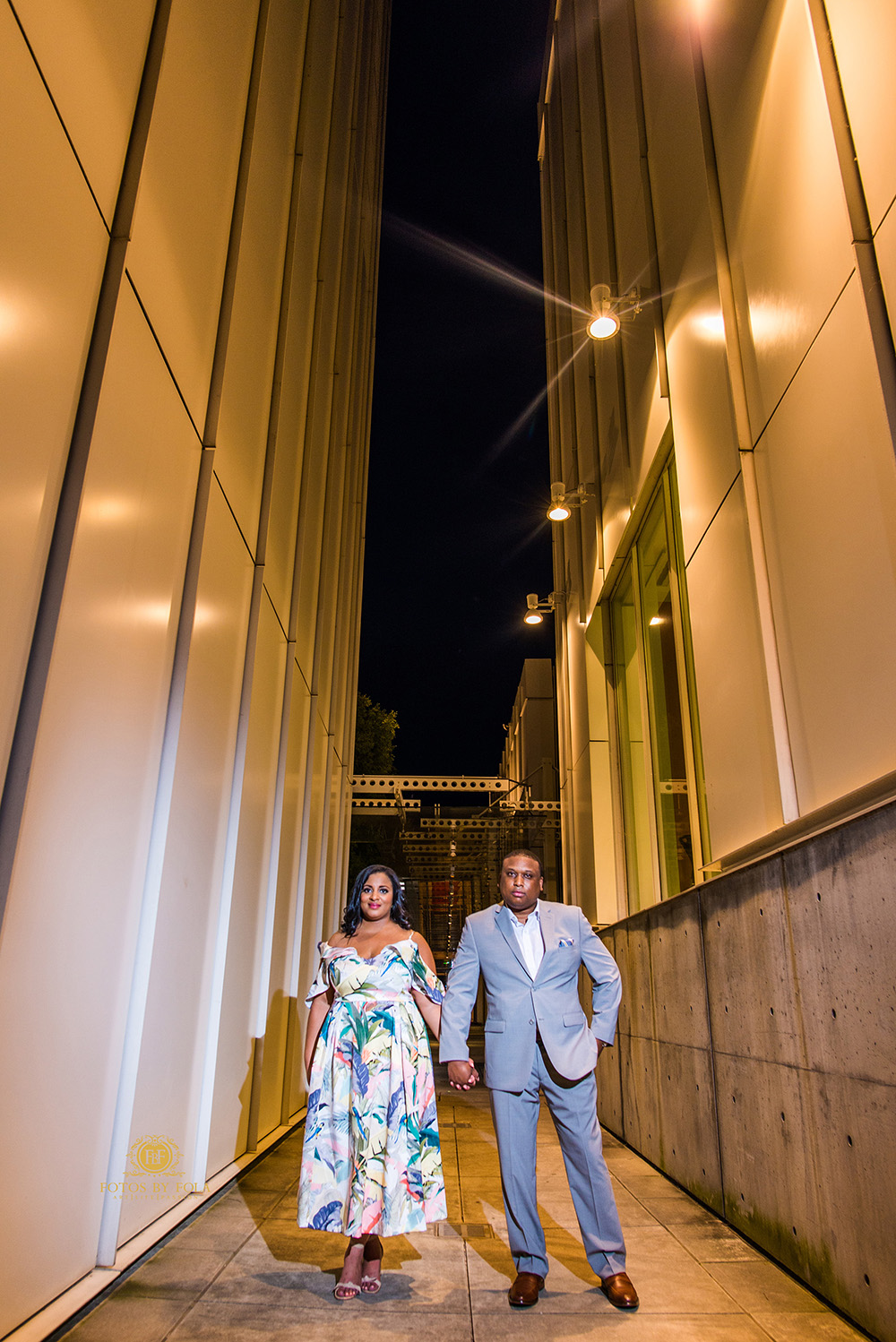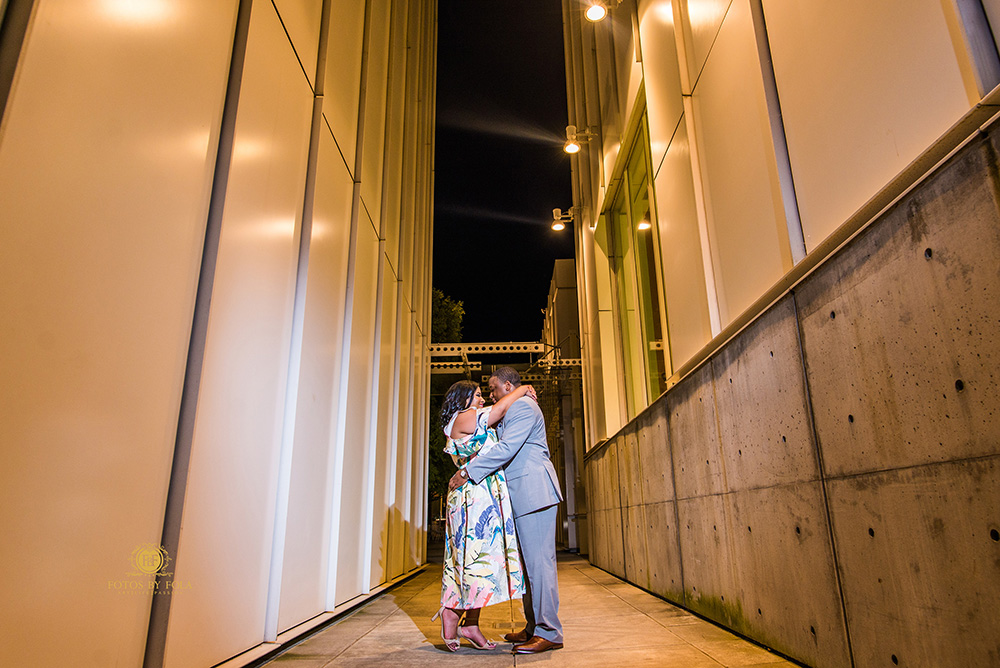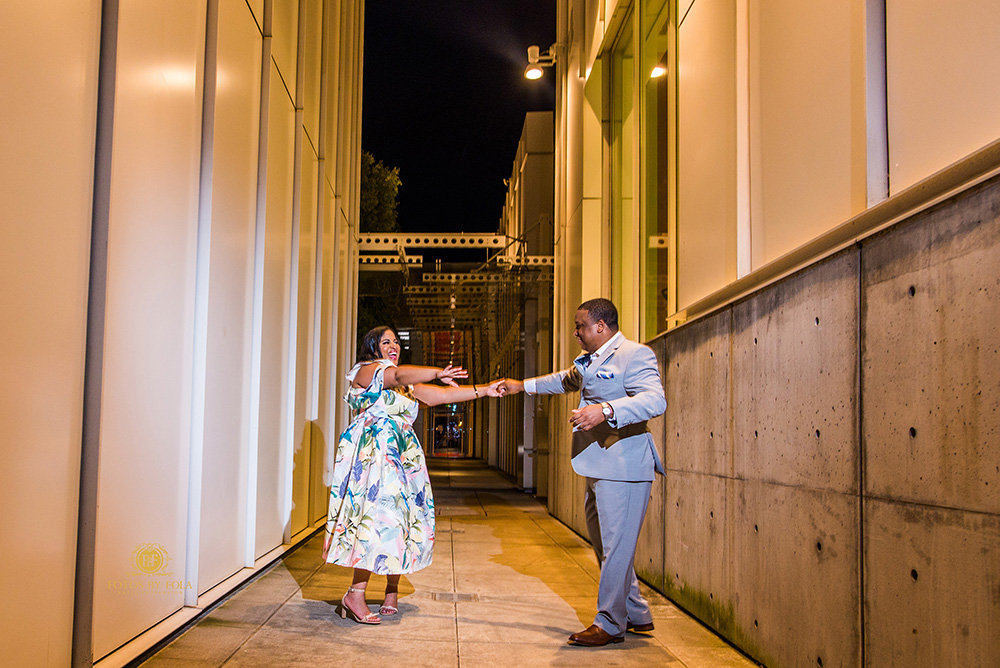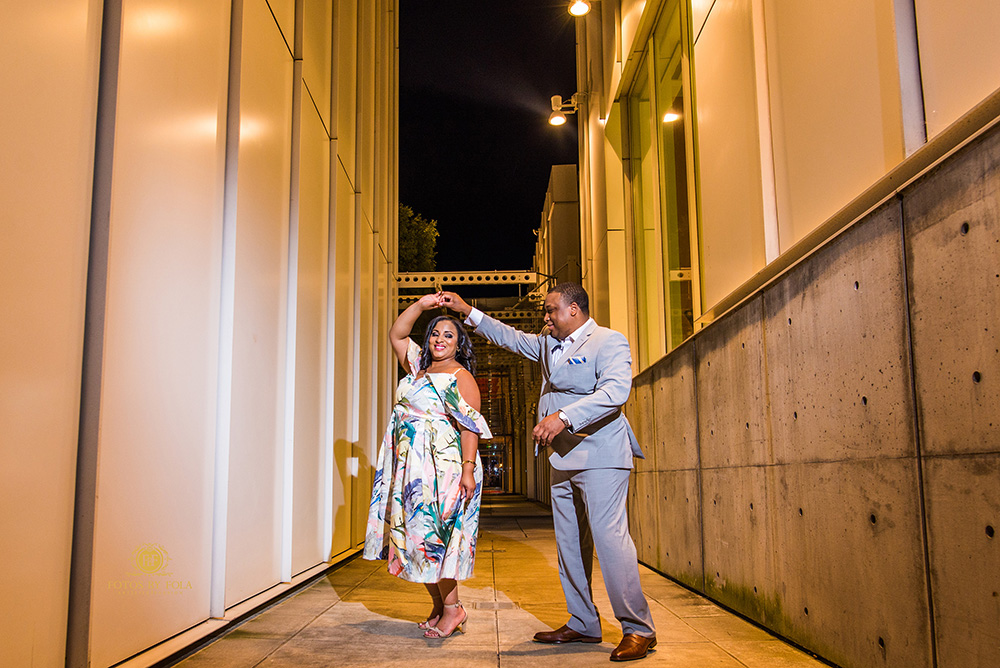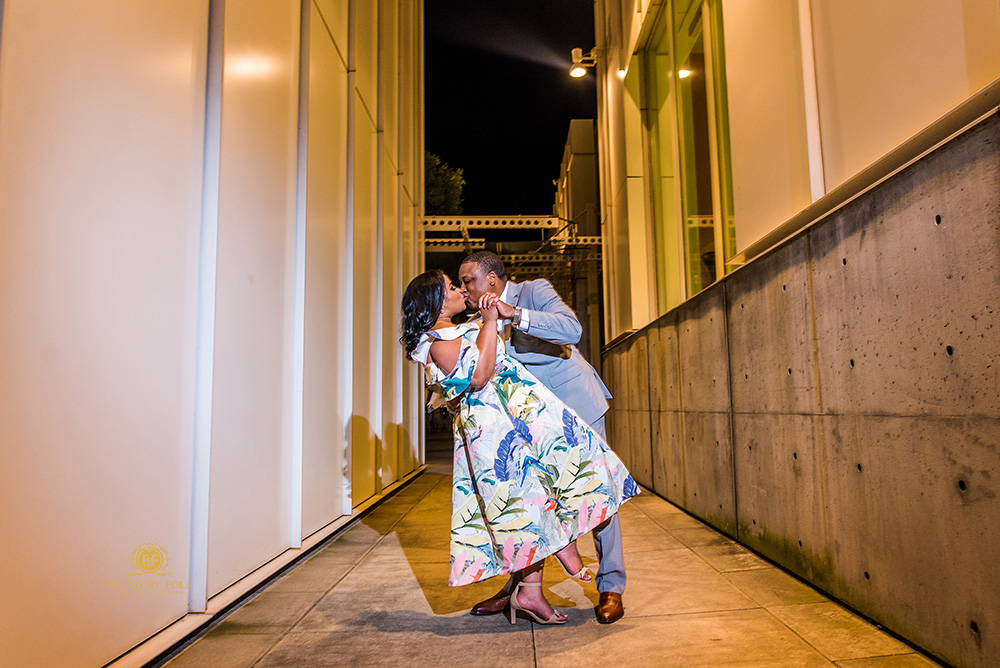 Atlanta High Museum, Atlanta Wedding photographer, Atlanta Wedding Photographers, Best Wedding Photographer, Engagement, Engagement Session, Midtown Atlanta, Ponce City Market, Ponce City Market Engagement Shoot